Accommodation Spotlight: Jacana Lodge | Argentina
Jacana is located in Lincoln, in the province of Buenos Aires, 300 Kilometers (185 miles) northwest from Buenos Aires City.
Lincoln was chosen as a destination because of its large numbers of ducks. More than you'll find at any one lodge in North America. Populations are so prolific due to several factors, including proximity to migratory routes, expectational habitat, and limited pressure on the resource.
Within the Lincoln area, increased rainfall over the past fifteen years along with extensive grain productions, have created ideal waterfowl conditions. Providing vast amounts of marshes, ponds, lakes and potholes allowing superior feeding and roosting nearby. So you'll be guaranteed to have the best spot by means of your accommodation.
Staying at Jacana Lodge
Located in a traditional working Estancia, Jacana is a home away from home, with stylish living spaces, large comfortable rooms and excellent food and wine. The lodge was built specifically for hunters as it is a perfect base of operations, the lodge is terrific and has every amenity you could wish for as a shooter.
The lodge has the capacity for 10 hunters, with 5 double rooms, each with private en-suite. There is a posh dining room, sitting room, bar, and recreation room, and each is within view of a large fireplace. The usual amenities include: telephone, Internet access and satellite TV, maid and laundry service, a masseuse, and the gift shop offers local artwork and crafts, logo wear and accessories.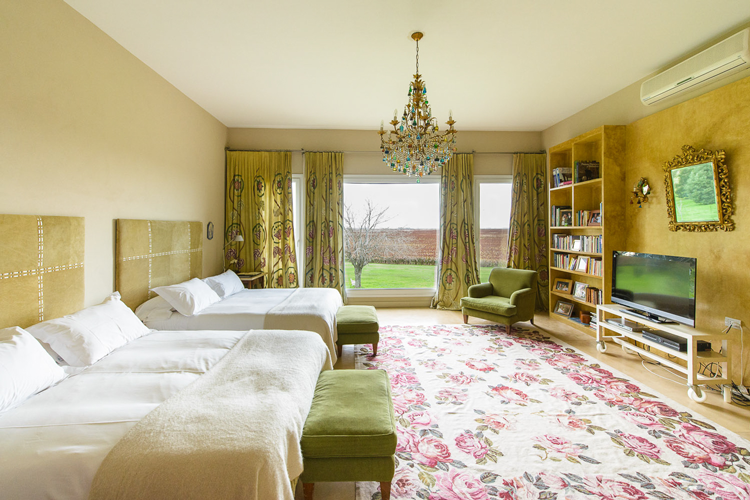 One of the many stylish double rooms Jacana Lodge has on offer
Key Features:
Board: Full board
Internet: Free WiFi
Air Conditioning: Throughout
Equipment Hire: Gun hire available
Rooms: Twin rooms
Laundry: Chargeable
Meals: Lodge dining room
Cash Accepted: US Dollars
Telephone: Chargeable
Power: 220V
Alcohol: Included
Exquisite Food
The kitchens come to life through the use of fresh and regionally representative meats and produce. By combining these elements, they create delicious flavours and varied textures that bring hidden stories and package traditions on each plate.
A top-notch team of experienced national and international chefs, trained in both classic and avant-garde culinary techniques, prepare your food. With an artisan's touch, chefs prepare every dish by scratch to be served at a minute's notice.
Days start with a hearty breakfast that includes a variety of homemade bread, jam, meadow honey, fresh fruit, natural yoghurts, and cereals. We also offer eggs prepared any one of six ways, porridge, French toast, or the daily special. Our chefs at Jacana Lodge use only the highest quality local meats.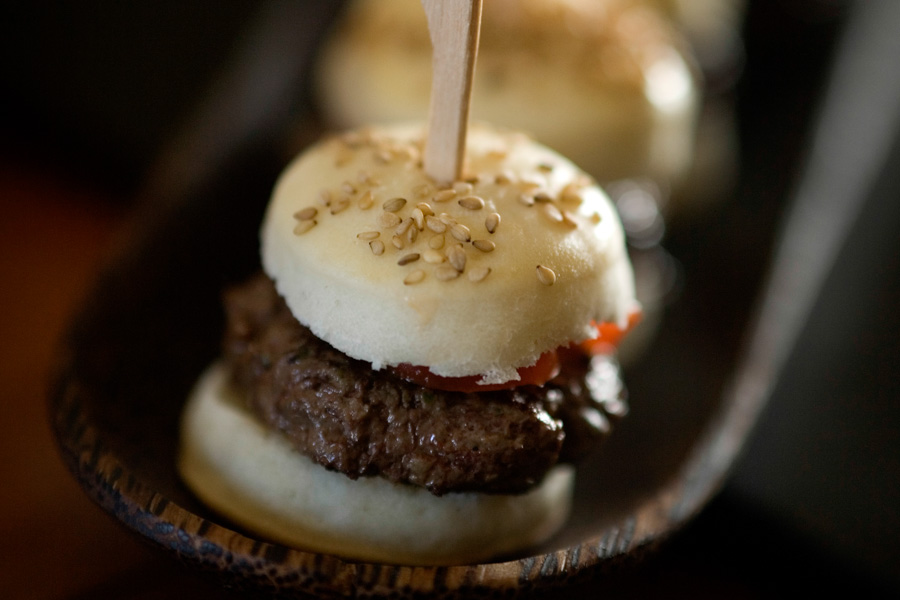 Locally sourced meats prepared daily by renowned international chefs
A la Carte Menu
This game is prepared and presented during midday barbecues (asados), following appetizers such as grilled duck. The evening meal is a celebration of fine dining in a casual setting, and it is a chance for our house chefs to really shine.
Again, options are a la carte, so if you are enjoying our famous beef and wish to enjoy a steak each evening, we'll happily grill one to order. If you dare be a bit more adventurous and wish to try Risotto with calamari ink, or grilled trout with tomato puree, then we'd encourage you to sample our speciality dishes.
Finally, there are the desserts. Each day brings a new creation, from flan to our local delight, dulce de leche, plus fruit, homemade ice creams, and pies.
Our lunch and dinner menus are paired with some of Argentina's—and the world's—best wines, from Bodega Catena Zapata. We celebrate our Argentine heritage with a wine partnership that brings truly world-class wines to our lodges.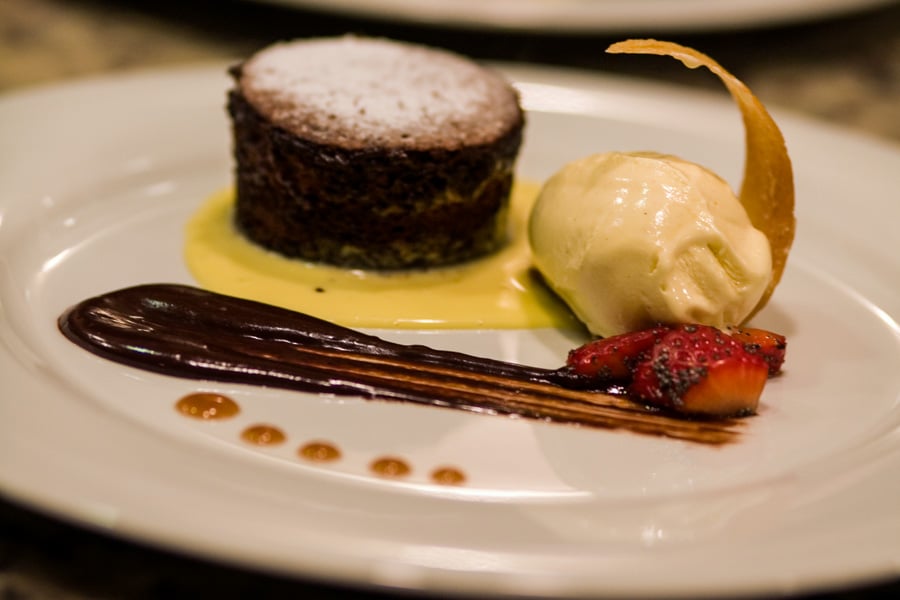 Just one of the many irresistible desserts on offer at Jacana Lodge
Amazing Wines
We feel that the food we present and the wines we serve should mirror the sporting opportunities we offer—and be the very best available. Boasting many accolades from the wine community at large, a Bodega Catena Zapata wine recently received a "number four in the world" icon ranking from Wine Advocate.
These are truly great wines that compete on the world stage and in addition to enjoying your sporting holiday and our excellent menus, we hope you will also take note of our wines. They hold a special place in our culture and we are proud to serve them to you.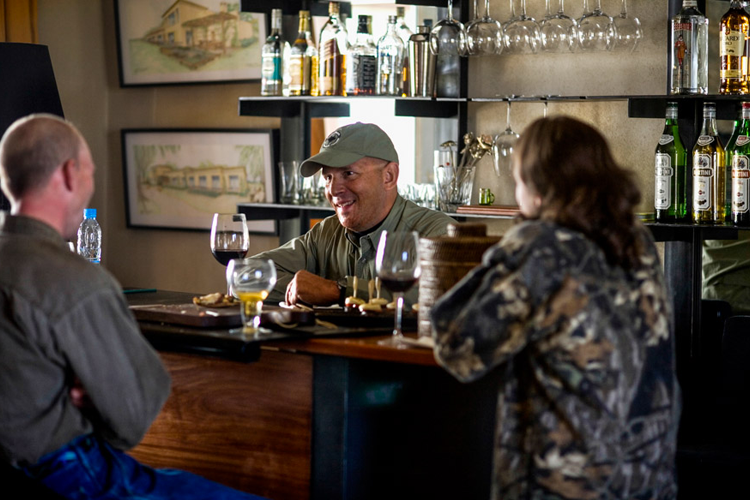 The wines at Jacana Lodge mirror the high-quality sporting opportunities they offer
Contact Us
Duck shooting at Jacana Lodge in Argentina really is a one-of-a-kind shooting holiday, catering to both guns and holiday-makers. Visit the Jacana Lodge Destination Page for even more info. Alternatively, you can request a free brochure or simply call us today with any questions you may have.