Accommodation: Vale do Manantio Estate | Portugal
You will have an enjoyable time here at the estate where nothing is too much trouble and the staff will be on hand to make sure your stay is of utmost comfort and satisfaction. From the minute you arrive up to the time you reluctantly leave, you will be treated like royalty and they will have made sure that you have made memories to last a lifetime.
Vale do Manantio
Sitting in a generous 2,000 acres of textured landscape inclusive of Holmoak and Cork trees in the Alentejo region with its melancholy and undulating plains comes with a coastline and idyllic beaches. This is the perfect place to come for Red-Legged Partridge Shooting in Portugal and at just 2 hours transfer from the airport, you don't have to go far to find such hidden treasures.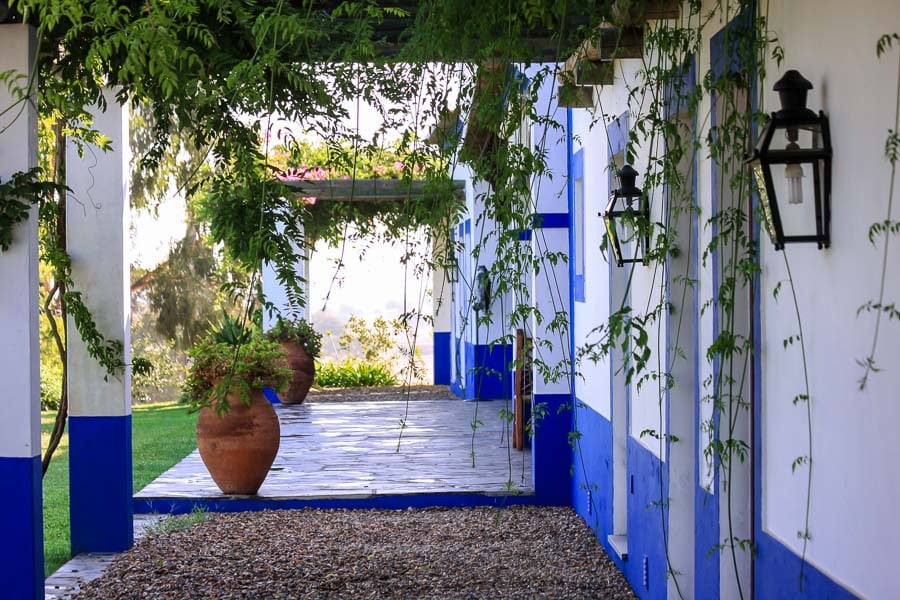 The lodge also has its own bordering lake which is the largest man-made lake in Europe, known as the Alqueva dam. It gives the estate of Vale Do Manantio a coast of 6km and is close to the villages of Moura, Évora and Monsaraz so there is plenty to see and do.
Key Features:
Board: Full
Internet: Free Wi-Fi
Cash Accepted: Euros
Rooms: Double and Twin rooms
Power: 220 Volt
Equipment Hire: Gun hire available
Meals: Breakfast, Tapas and Dinner
The Estate
The Vale Do Manantio offers complete tranquillity and relaxation in the intimate and restful of settings. The Lodge is traditionally decorated with a hunting theme running throughout capturing the true history of the estate. With competition trophies sat shining on the shelves, hunting trophies and memorabilia mounted proudly on the wall it gives the lodge a sense of grandeur and accomplishment. With a total of 14 rooms, 4 twins, 9 doubles and one room with a bunk bed all of which include en-suites, air conditioning and room service. Each room has its own distinctive and charming decor giving you a warm and welcoming feeling.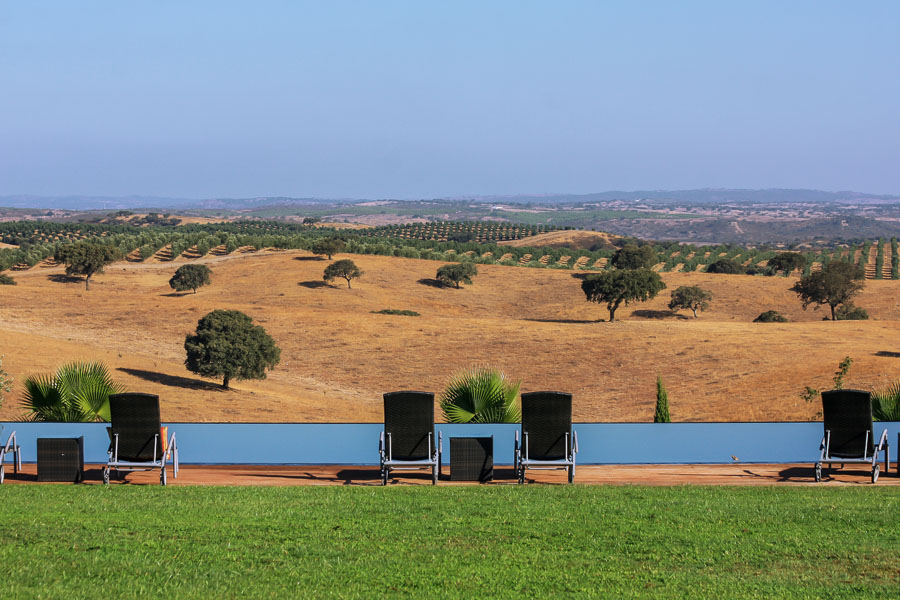 With such peace and tranquillity being of utmost importance you will be lucky enough to enjoy exceptional views over the rolling hills from your sun ladened terrace. The perfect place to witness the most prolific sunsets to make the most memorable of holiday evenings. Everything is to be enjoyed at the Herdade Vale Do Manantio and the conscientious staff at the lodge will do everything in their power to ensure your stay is as fulfilling and unforgettable as possible making every day special.
Food & Drink
Food and drink at Vale Do Manantio will be by far the best you'll ever experience in Portugal. They have a commitment with their region with that they always look for the highest quality food which is fresh and locally produced. Always keeping origins for a true farm to table experience.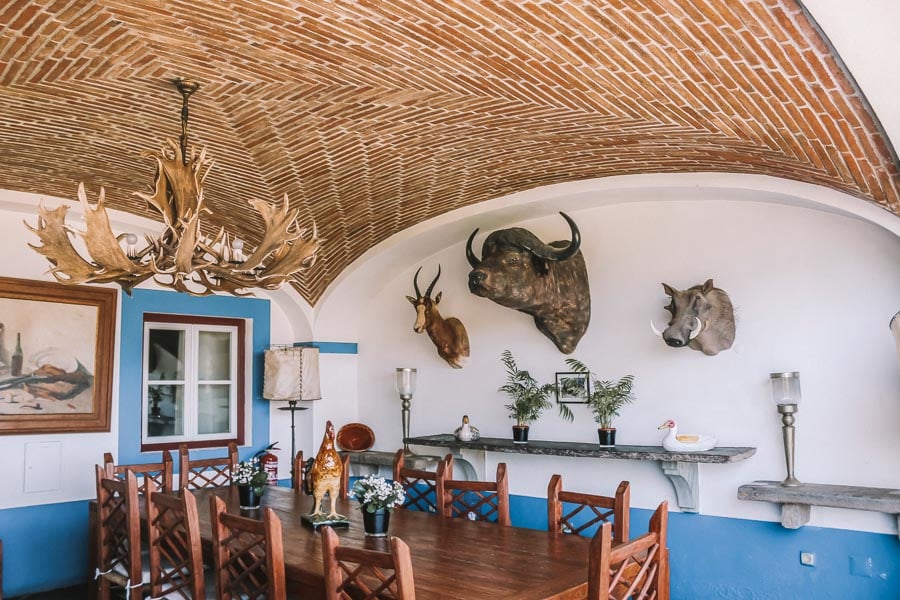 The warm and familiar character of the lodge is reflected in the kind, friendly and welcoming gestures you receive from the family such as invites to sit down and share stories over exceptional dishes from the menu. All the focus is on providing you with a unique experience through the refinement of a traditional kitchen and its personalised service.
Contact Us
Portugal really is a one-of-a-kind destination, catering to both travelling guns and holiday-makers. Visit our Portugal Shooting Holidays page for even more info. Alternatively, you can request a free brochure or simply call us today on 01603 40596 with any questions you may have.