Alaska West Lodge New destination
We are pleased to bring you Alaska West Lodge. Our newest destination for Salmon Fly Fishing in Alaska. If you ever wanted to target the amazing fishing thats on offer in Alaska without the additional expense of fly out lodges this is defiantly the destination for you.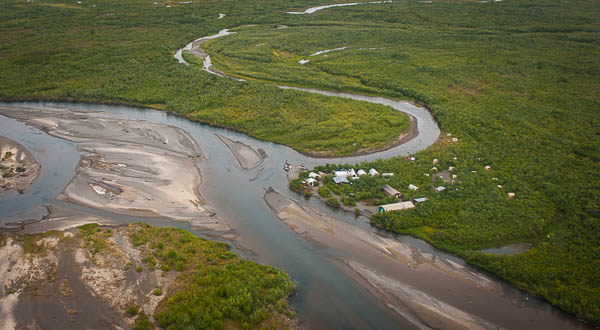 Alaska West Lodge is located on the Kanektok River, only 5.5 miles from its mouth. This famous river is by all standards a remarkably diverse fishery, perfectly suited to both single-hand and spey rod anglers, offering one of Alaska's best opportunities to catch salmon where high catch-rates and easy wading is the norm.
The Kanektok River is legendary and arguably one of the best places in the world to target and catch monster King and Silver Salmon. The river is a fish factory, with runs of all 5 species of Pacific salmon along with rainbow trout, Dolly Varden and grayling.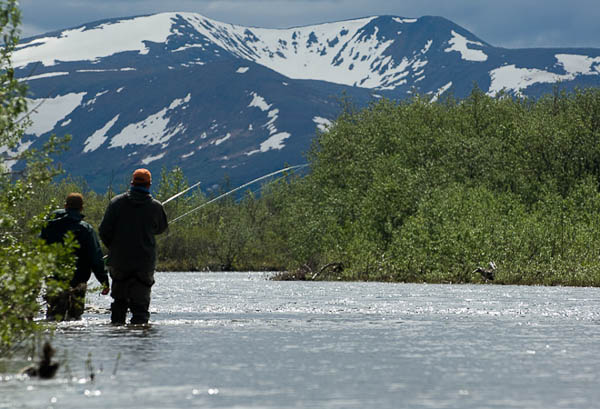 Just a short ride downriver from the lodge is some great wide water including some long gravel bars, just perfect water for double handed rods swinging flies for monster Kings and Chum salmon. There are also slow backwaters that are loaded with silver salmon and the tidewaters sections are full of all types of salmon that were in saltwater just hours earlier.
As you head upriver past the Alaska West camp, the Kanektok River makes a transition to a smaller river with side channels and tributaries. Coming off at all angles these upriver sections make some really interesting water to fly fish for not just salmon but also rainbows and dolly varden. Upriver or down, within 15 minutes of the fishing camp you have access to some of the most amazing fishing in Alaska.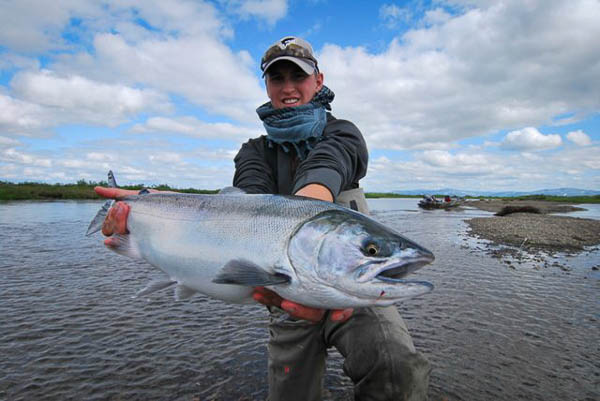 This new destination is a large, luxurious tent camp set in the heart of the lower Kanektok river's finest fly fishing water. Guests sleep in pairs in comfortable wall tents with carpeted floors, quality mattresses, heat and lighting. Hot showers, a large dining tent, a recreation tent, and a drying tent complete the scene. All fishing is based on two anglers per guide.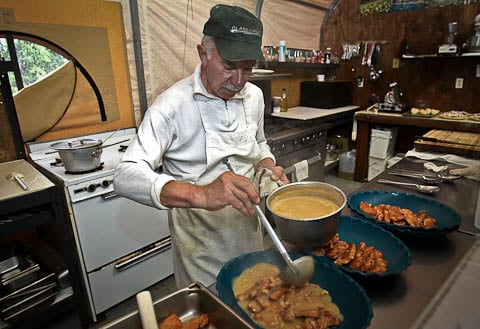 Each day your guide utilises 16 to 18 foot flat-bottomed John boats powered by 40 HP jet engines, equipped with bow and stern anchors, two swivel seats and life jackets. There is a cooler on board to store lunches and drinks. Fishing is either from the bank, gravel bars or drift fishing within the boat as your guide walks you down.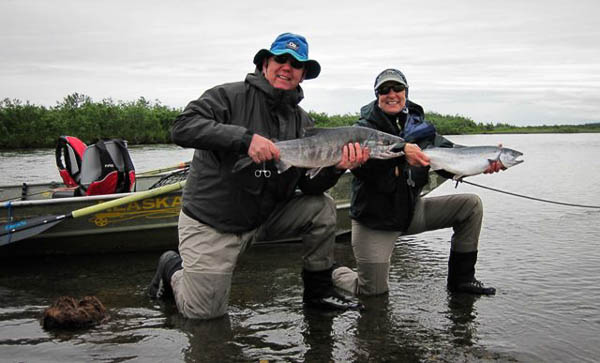 The season is short, just 12 weeks of fishing but things change very quickly during this period. From mid-June to mid-July, king salmon are the most popular target, with rainbow fishing picking up in July as well. The second half of July provides a shot at the salmon grand slam (all five species, all on flies, in one day) and the most varied rainbow fishing.
In August through the beginning of September, silver mania sweeps the Kanektok and the trout just keep getting fatter as fall arrives.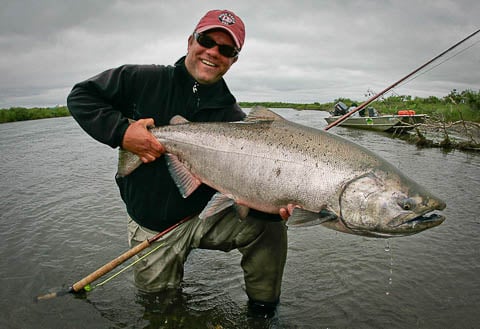 For those interested in getting a great taste of all that Alaska fly fishing has to offer without footing the bill for a fly-out lodge, Alaska West is a proven crowd-pleaser that keeps customers coming back year after year.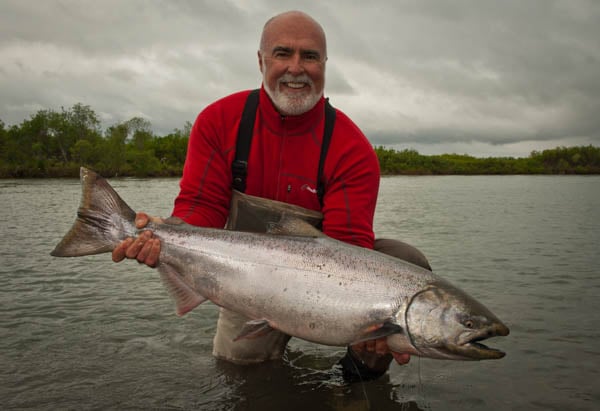 Live availability below:
For the full trip details CLICK HERE