Amazing Deals At Gillham's Fishing Resorts Thailand
Amazing Deals At Gillham's Fishing Resorts Thailand
Every now and then some real amazing deals come in to our office. I was talking to our friend Stuart Gillham and we got on to the subject of some amazing deals for Sportquest Holidays customers to visit the world famous Gillham's Fishing Resort.
Together we have come up with the below offers suitable for both single and multiple anglers.
You can read the full details below and remember if you have any questions or wish to reserve one of these limited places call our office on 01603 407596.
Warm Regards
Peter Collingsworth
INTRODUCTION
Everyone has heard of Gillhams fishing resort in Thailand and it is our pleasure to be able to offer you some fantastic deals to make it even easier for you to visit and catch its amazing species.
Set in 25 acres of stunning landscaped gardens that are kept immaculate by a small army of gardeners, the whole complex is surrounded by discreet fencing and has a 24 hour security guard. The complex boasts a lakeside restaurant serving Thai and European food, plus a small shop selling day to day items snacks and ice creams. There is a large infinity swimming pool overlooking the lake, plus a gym. All the fishing locations have a tiled sala for shelter fitted with lights fan and charging points.
The lake is stocked with 51 species of fish from around the world, six species exceed 100lbs these being; arapaima 560lb, Chao Phraya catfish 160lb, giant freshwater stingray 200lb, Mekong catfish 300lb, Siamese carp 200lb, wallago leeri 150lb. Several other species are getting close to the magic 100lb barrier.
The fish in Gillhams are growing bigger than anyone ever thought possible, especially the Siamese carp of which there are over 70 fish in excess of 100lbs and at least four over 200lb, add all the back up fish between 70lb to 90lb and its easy to see why Gillhams is regarded the best carp fishery on the planet.
"Book now for this selected period and SAVE hundreds of pounds"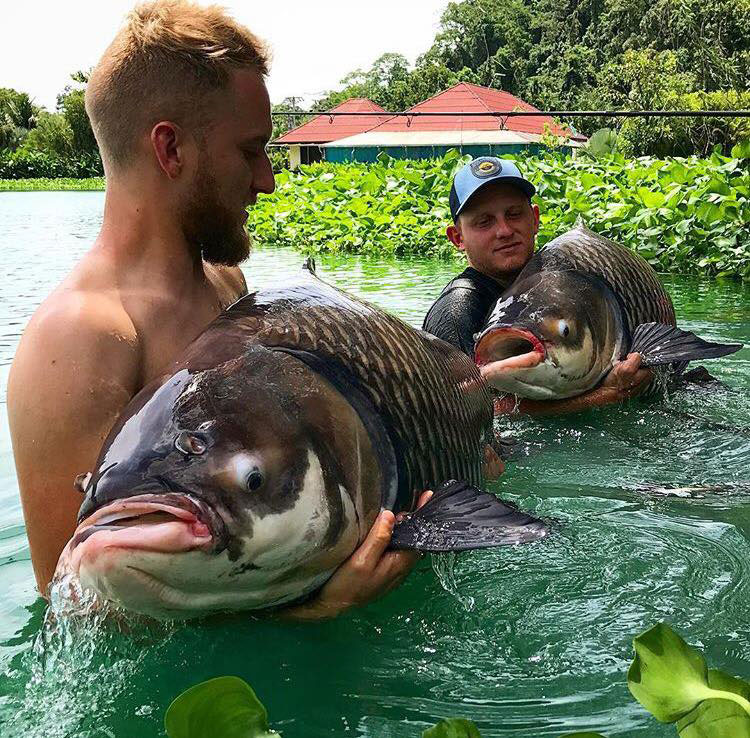 THE OFFER
As our resort is flexible we have no set start or finish dates you can also come for as long or as short as you so wish. Below are some amazing deals based on a standard package of 7 nights and 6 days fishing, however we can tailor the duration to suit you personally. All we ask is that the travel dates are between the following: 15th July to 27th July 2017 and August 17th to 10th September 2017.
"Perfect dates for the school holidays so why not also take along the family?"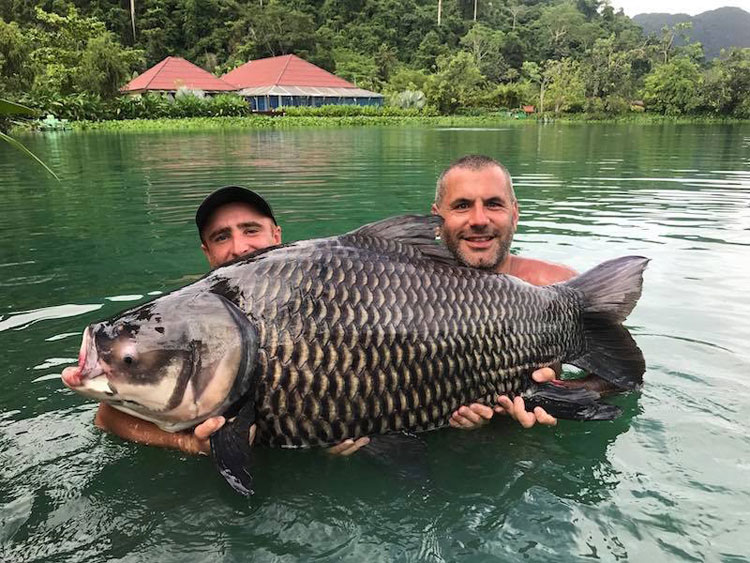 Offer One
Seven nights accommodation using the front bedroom of a lakeside bungalow, the rear bedroom will be locked and not let for the duration of the stay and includes breakfast.
Six days fishing for one angler with two fishing rods supplied with all tackle and a reasonable amount of bait, fishing available from 7am through to 8pm.
ONLY £1,100 per angler, (excluding flights)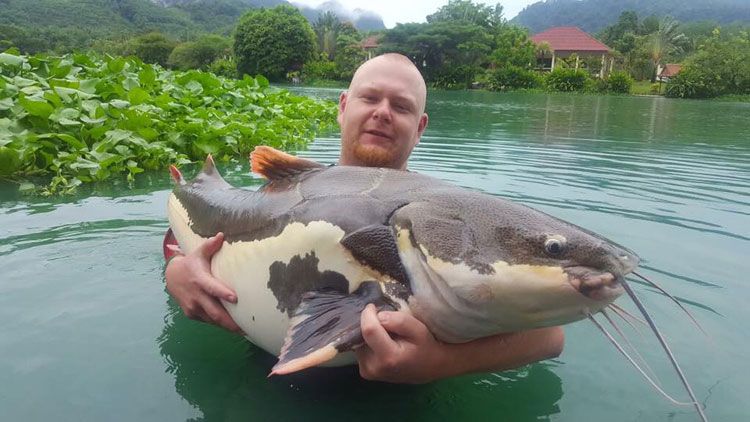 Offer Two
Seven night's accommodation using a two-bedroom lakeside bungalow, including breakfast.
Six days fishing for two anglers with two fishing rods each supplied with all tackle and a reasonable amount of bait, fishing available from 7am through to 8pm.
ONLY £1,000 per angler, (excluding flights)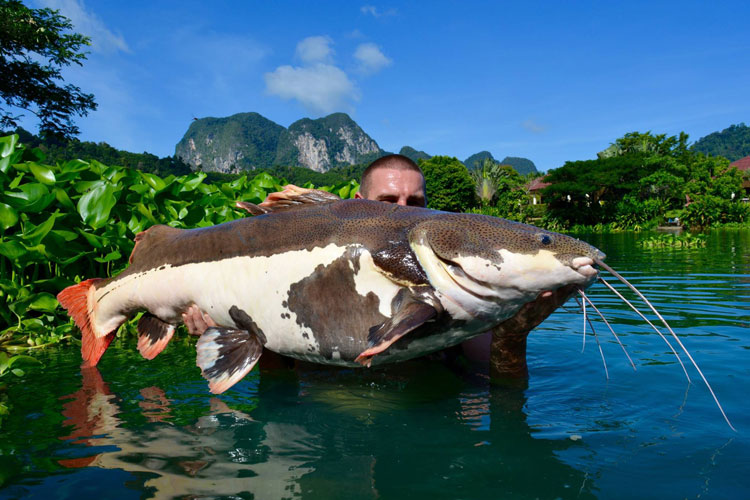 For full details or wish to book a place call the office on 01603 407596 or just CLICK HERE
Remember Sportquest can arrange all your flights or you can book your own.