Awesome Halibut Fishing Å Lofoten Islands Report
With the fishing camps fit to bursting with keen anglers, we are starting to get some great reports from our fishing guides. Å on the Lofoten Islands kept producing the goods last year and the start of this season has not let anyone down.
The very start of the season saw some tough weather conditions but now, as you can see, it is more like it and when the weather is fine like this all the anglers are making the most of it and fishing as much as their arms can take.
Our guides, Martin, Alexander & André have sent us the below report of how everyone is getting on. You have to take in to consideration, that this is a small snippet of what has been caught and at the end of the week will get more news I am sure and if you would like to reserve a week at the world famous Å fishing camp in Norway then call us on 01603 407596
Enjoy the report:
FISHING REPORT
On Wednesday afternoon, there were new guests entering the camp here in Å. The weather on Wednesday night was brilliant sun and no windy so our guests wanted to go straight out. Martin and I jumped into each boat with guests and drove out to find some cod and enjoy the evening night. The fish started sluggish, but after a little nutrition, both fine cods brought up to 10 kg and some Coalfish up to about 10 kg.
Thursday morning at 10am all guests were ready to drive on a long trip to fish for cod. Once in place, the fish started with a lot of cod with everything from 5-12 kg. A lovely bonus for the morning was a halibut of 107 cm.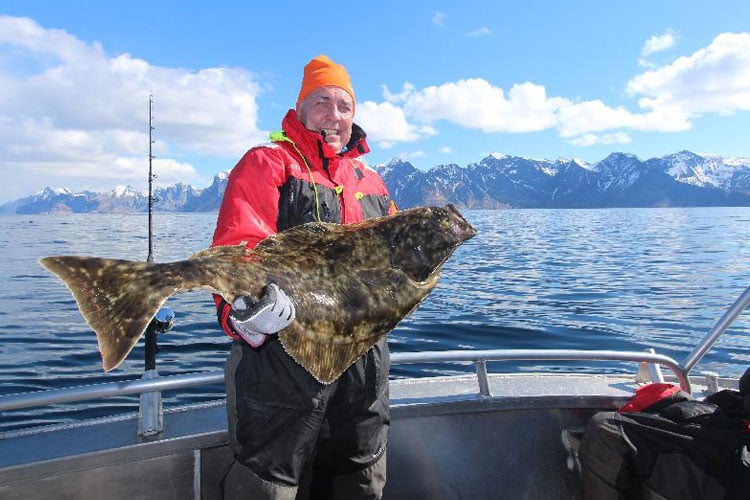 The day continued in the slightly slower spirit that in the afternoon we could join in an ever as magical cod race where we landed the majority of cod over 15 kg with several peaks over 21 kg.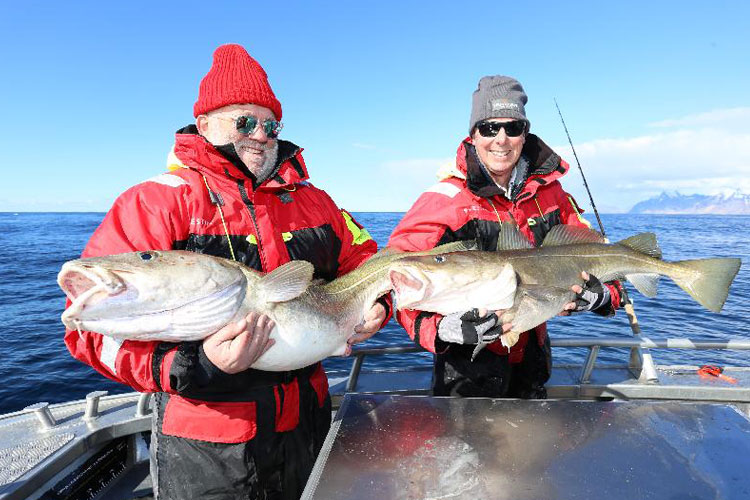 Today, Andre and I have driven an afternoon pass with guests where cod fishing was still good and we now drove in to have some lunch and to charge batteries for an exciting evening pass.
Tight lines,
FISHING REPORT
The weather and the fishing have really been on our side the last few days. In the guide boat we have been fishing for the last 2 days after cod and where max got two new PB cods of 19 kilos first, and then later put it to a little further to 21 kilo, beautifully worked Max = )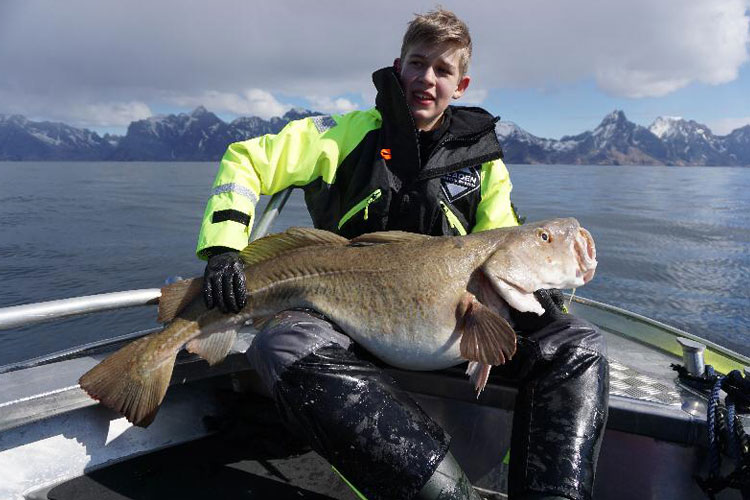 We then went Halibut fishing and after a couple of minutes into the first drift, a Halibut hit into Thomas on the bow and after a moment's struggle we landed the first fish of the day 123cm, it continued with a very slow hour without a single contact before the last operation was small again and even this time on Thomas Spø and up came a nice fish on round slings 90cm =)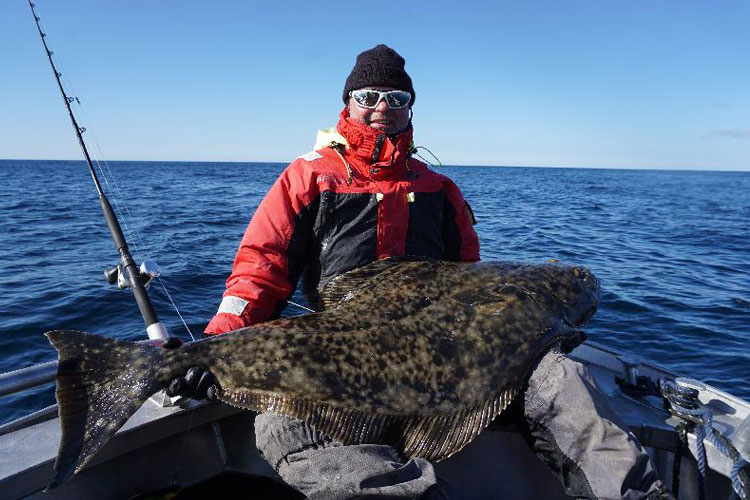 Others were guided Jan Richter and his gang during the day and they succeeded, they landed 5 flounder with a top of 107cm.
The brits in boat 5 have also had a very good cod fishing and they have also received some nice flounders as bonus catch, so far as I know they are still fishing and they have landed 2 nice flounder today with =)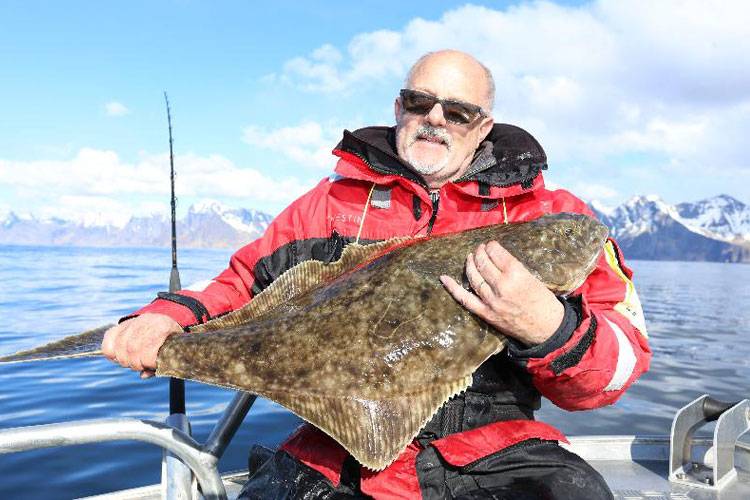 Tight Lines
Thanks guys for the report and it just makes me want to be out there fishing. I will be heading out there in June this year with a group of guys after Halibut and Coalfish and I cant wait. If you would any further information on this destination please feel free to call me on 01603 407596
To view the trip details Click Here
Tight lines
Paul