Big Game Fishing Made Easy
A big expense for many travelling anglers is the equipment needed to target some of the world's hardest fighting species. This has to be of very good quality to take all the strain of a long heavy fight and with quality comes a hefty price tag.
We have that covered as our top three big game fishing destinations include all the necessary equipment to target and tame these huge fish. Having all the equipment supplied also takes the hassle out of travelling through airports ladened down with all manner of fishing equipment, you simply turn up and fish.
We have listed our top three big game destinations where we would recommend people travelling to without the need to take any fishing equipment:
Ocean Sports Resort Watuma Kenya:
Our boat in Kenya really takes your needs seriously and provides you with the best equipment to ensure that once you have hooked your prize catch that you can actually land it. They have a great selection of Penn Custom rods in all classes for the many different targets available and they will swap and change these accordingly.
All the rods are coupled with Shimano multipliers loaded with the best mono available as this is what connects you to your dream fish. The captain and deckhands will make sure that all the equipment is well maintained and if anything needs changing then there will be no expense spared.
The boat does have a limited amount of lure rods but they are there if you need them. All conventional terminal tackle is included and all artificial trolling lures are also included.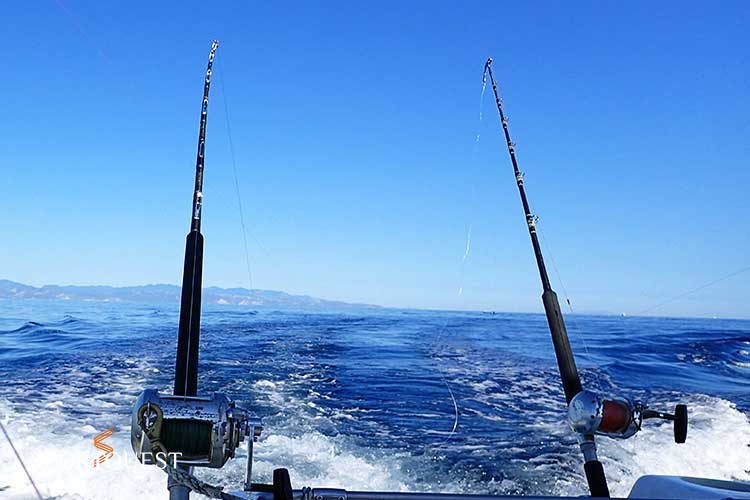 Crocodile Bay Costa Rica:
The boats at Crocodile Bay come completely fitted out with all manner of rods and reels from the standard trolling 30 – 120lb class Penn rods and Shimano reels to light bait fishing rods. There is also a couple of popper fishing rods with Penn reels if you fancy throwing some lures around for any surface feeding species you wish to target.
Fly rods can also be arranged to be on board. The rods will come pre-rigged with leaders however it may be worth taking a small selection of your own favourite poppers and lures as there is nothing better than catching on your own lures.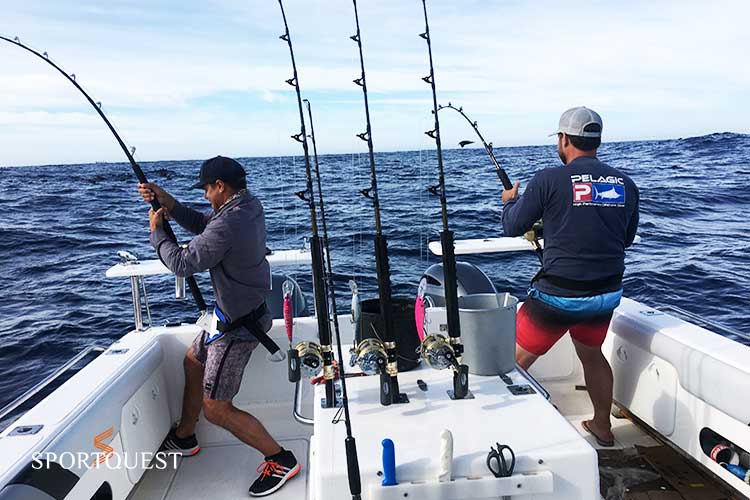 Palma De Cortez Mexico:
The Palma De Cortez resort was built with the angler in mind and includes all conventional equipment when you are out fishing on the boat. Penn stand up rods are supplied in 30 – 120lb class and are loaded with Shimano reels. These will be mainly used for trolling and are the perfect match for your chosen species.
All the boats have a selection of lighter rods for bait fishing over the reefs for snappers, Pompano and Amber Jacks. These are loaded with multipliers and 80lb mono. Most of the fishing around this area is done by trolling either artificial lures or live baits and if you fancy trying popper fishing you will have to inquire at the fishing office and the will hire you some equipment. Also, it is possible to hire small light rods if you fancy strolling down the beach armed with a rod and reel of an evening.
We have many more destinations where the tackle is either included or available to hire but the above destinations are our top three where everything is covered.
If you have any questions on the above destination contact our expert team or call leave them in the comments below.