Below you can find the remaining availability left on our hosted fly fishing holidays. Every year our hosted trips become increasingly popular, this is due to them being cheaper than travelling as a single angler, the expert advice and experience of our hosts and the exclusive destinations we have.
Hosted Kalum River Lodge Canada
28/07/19 – 05/08/19 – 1 space
Designed for complete beginners and experienced fly fishermen, this trip to Kalum River Lodge will surprise everyone. We have secured some of the top weeks where there will be exclusive access points to both the upper and lower Kalum River.
In addition, we have access to fish the world famous Skeena River system for King Salmon, Coho Salmon, Pink Salmon and Chum Salmon, plus world record size Steelhead all in the river systems at the same time. Fly fishing for Steelhead on the Skeena is considered by many to be the best Steelhead fishing in the world, as this watershed holds the world record for both Steelhead on the fly and with conventional tackle.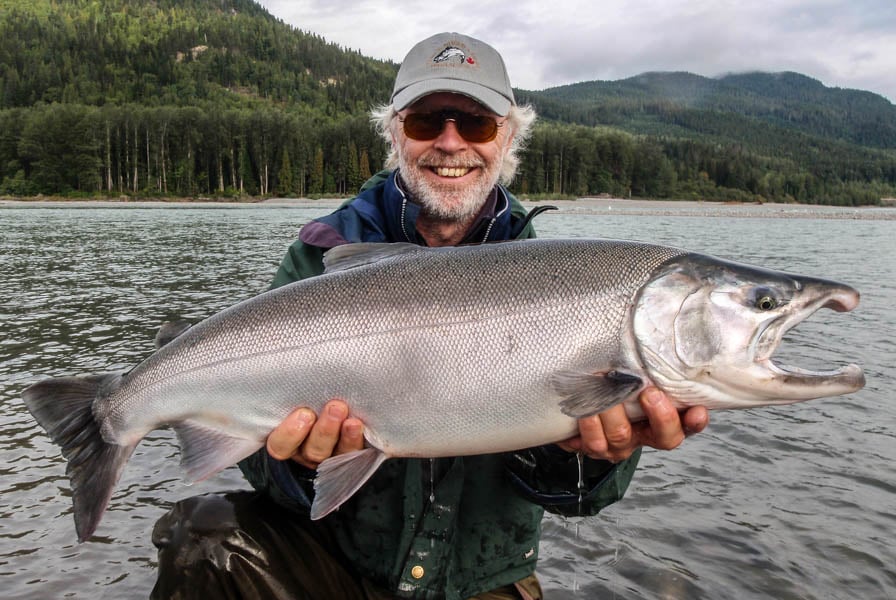 Hosted Goodnews River Lodge Alaska
07/10/19 – 16/10/19 – 1 space
Goodnews River Lodge is the only full-service lodge on the entire river system. The river boasts outstanding runs of all 5 species of Pacific Salmon, sea-run Dolly Varden, and resident Leopard Rainbows and Grayling. Chrome bright Salmon, most still with sea lice, are the norm. These fish are fresh and feisty. They will challenge your angling skills. Resident Leopard Rainbows and Grayling live in all areas of the river, and follow the Salmon upriver, as they get ready for their spawning rituals.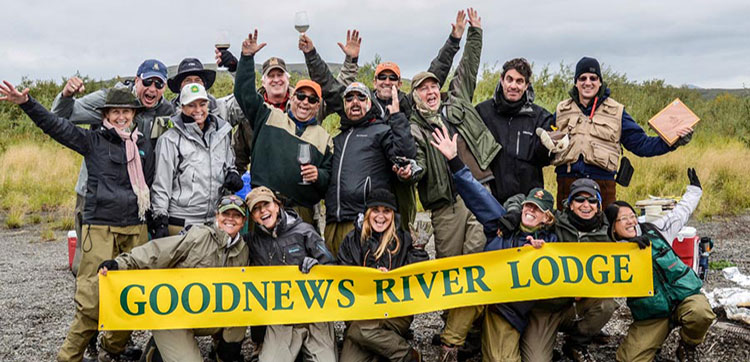 If you have any questions about our hosted and single angler fishing holidays, you can contact us via the website or call us on 01603 407596.