Saturday 14th to 21st July –
Good people, good weather, and great anglers made for an amazing week.
This week we sharedwonderful moments with Andrew, Robert, James, and Glen, all of whom hail from different parts of the world but follow the same passion.
The water temperatures and the weather were really good during theen tire week which enabled us to put together the best schedule. James and Andrew were the first group to hike to the Agua Negra and get really good results, and the famous feeding frenzies occurred at least eight times! Big dorado chasing sabalo, gave us a good show, and this event is one of the things that makes us love this amazing jungle. James and Andrew spent one night in our out camp and caught some really big dorado as well as some good-sized yatoranas —another species that's fun to catch on poppers or dry flies.
While James and Andrew were up on the Agua Negra, the fishing on the main Secure River was really good for Robert and Glen. The water got clearer each day, and the fish began moving and hunting between the logs and fast waters. Many small and medium dorado provided for a lot of fun.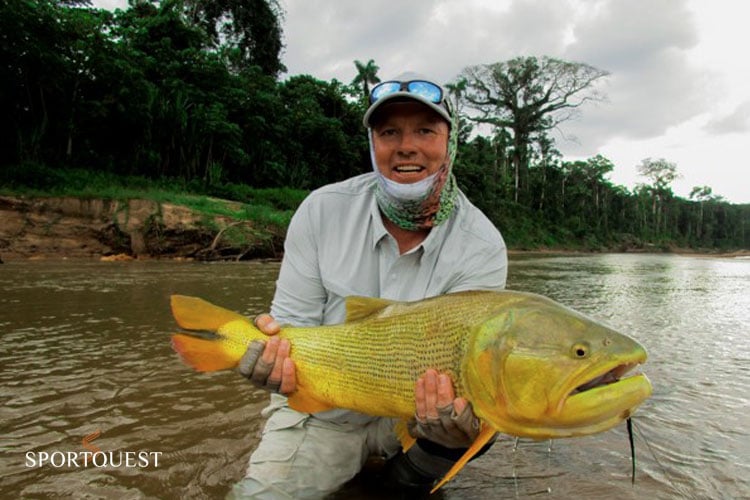 The conditions on the river were really good the entire week and gave us more than five fish over 17 pounds, along with many medium and small-sized fish. Robert and Glen walked up to the Agua Negra on the last two days and caught the biggest fish of the week — a beautiful 27-pound dorado in crystal clear waters.
Ready for more adventures,
The staff of Agua Negra Lodge. 
To see where the best Golden Dorado fishery is click HERE