Many of you will have seen the team at this year Game Fair, as it was one of the most popular stands at this year's event.
Many people have requested additional information over the weekend as a result in seeing both the stand and some talking to representatives on the stand.
The answer is simple just call our team in the office on 01603 407596 as they are waiting to take your call. Remember Sportquest takes care of everything and makes travel all that much easier.
No need to worry about flights, internal flights, timing of flights, hotels. What to bring or not to bring as we take care of everything for you and we also have the most extensive pre trip information ensuring you visit us ready for action.
Plus there is ONE more major advantage to Sportquest Holidays and that is the PRICE GUARANTEE as we will not be beaten on the total package price, so all the fishing, guiding, accommodation, all flights, etc. You find it cheaper we will BEAT IT.
Call our offices on 01603 407596
To see the FULL trip details, prices and available dates CLICK HERE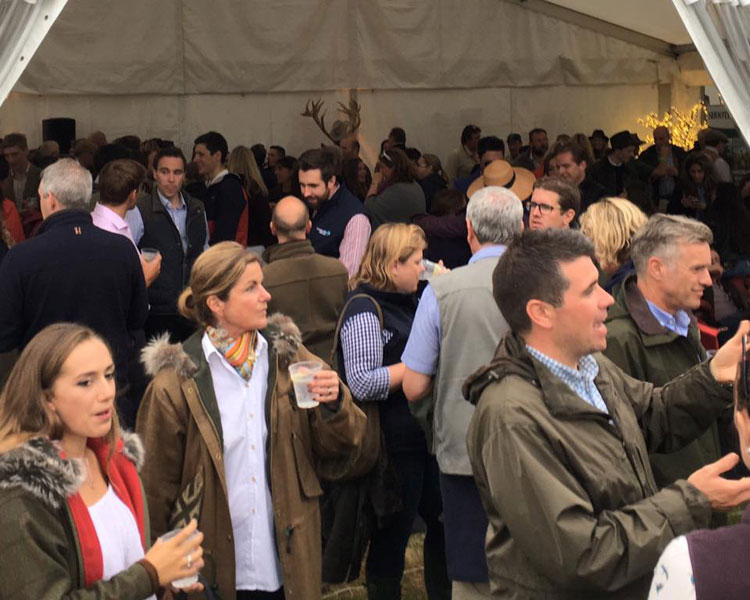 All in all it was a busy show.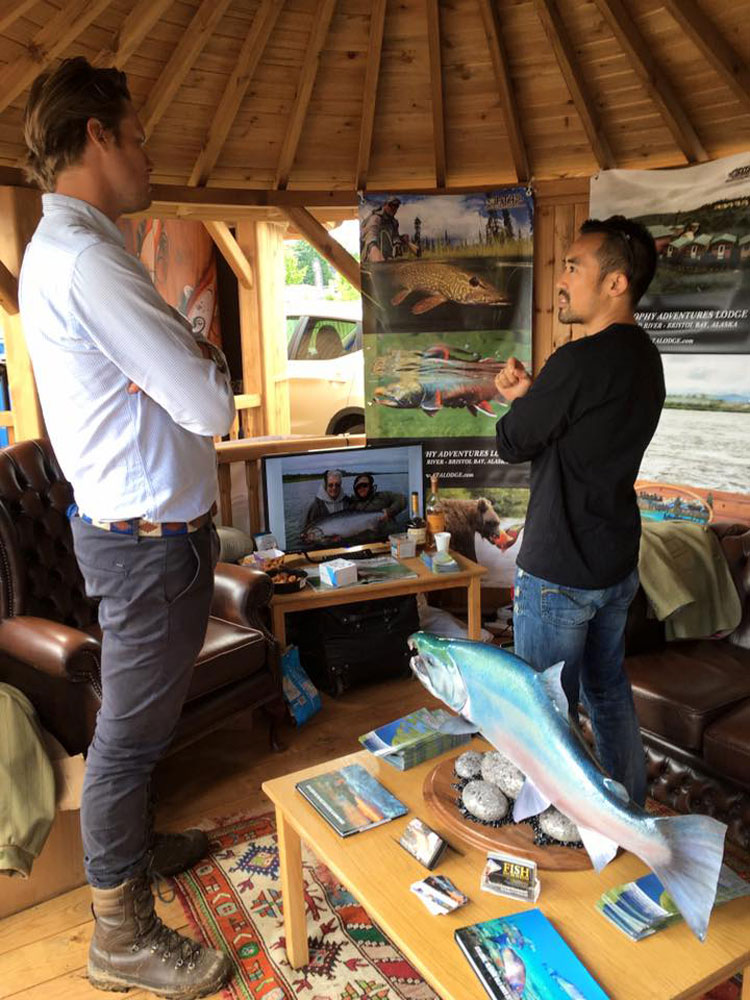 The stand was also decorated with stunning fish replicas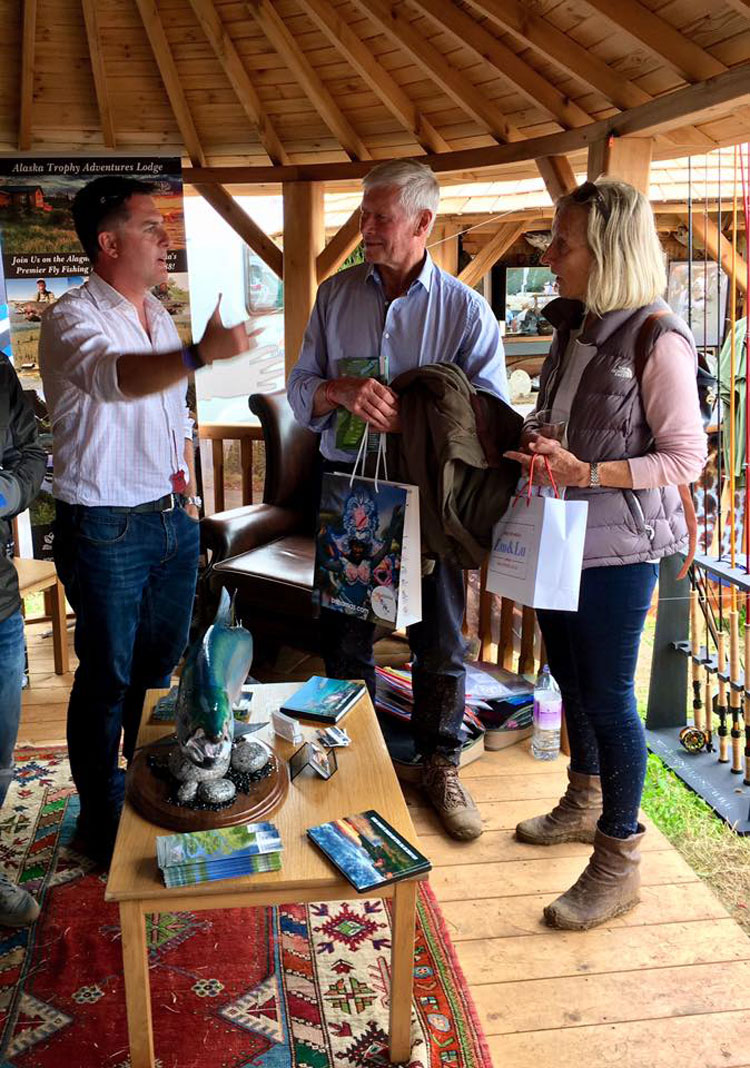 The stand was looking good and was of much interest to all fly fishermen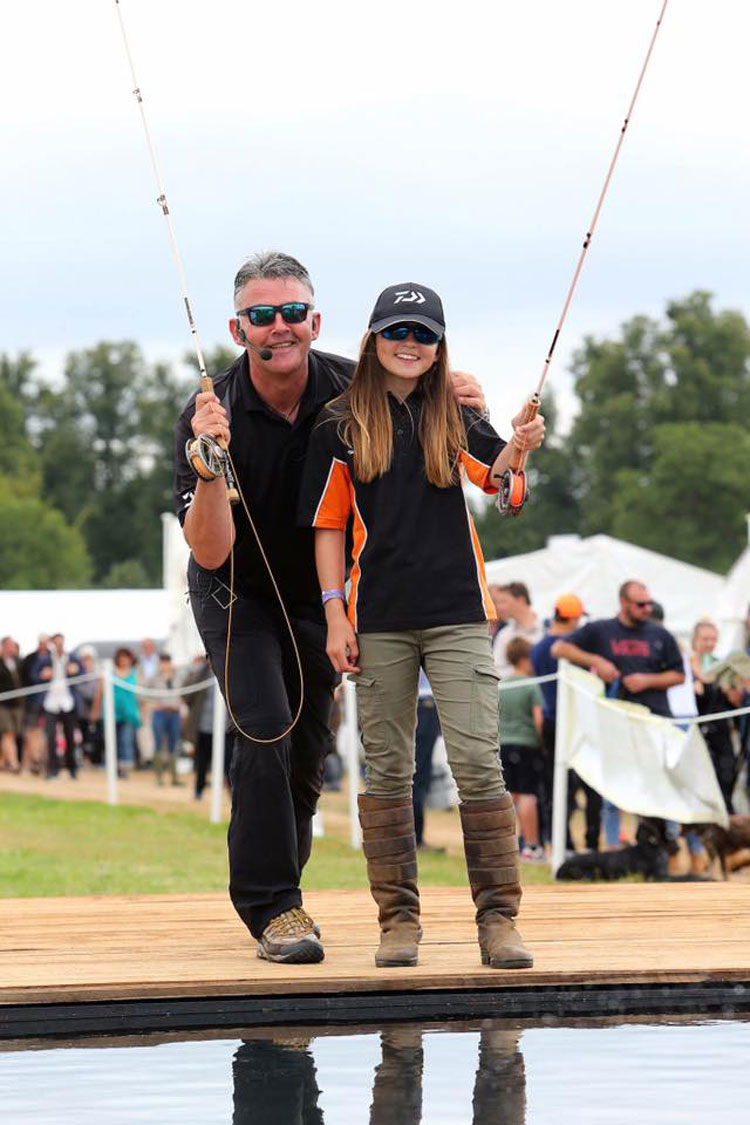 Hywel Morgan who is a real ambassador for fishing as he has encouraged many people to take ups the sport of fly fishing.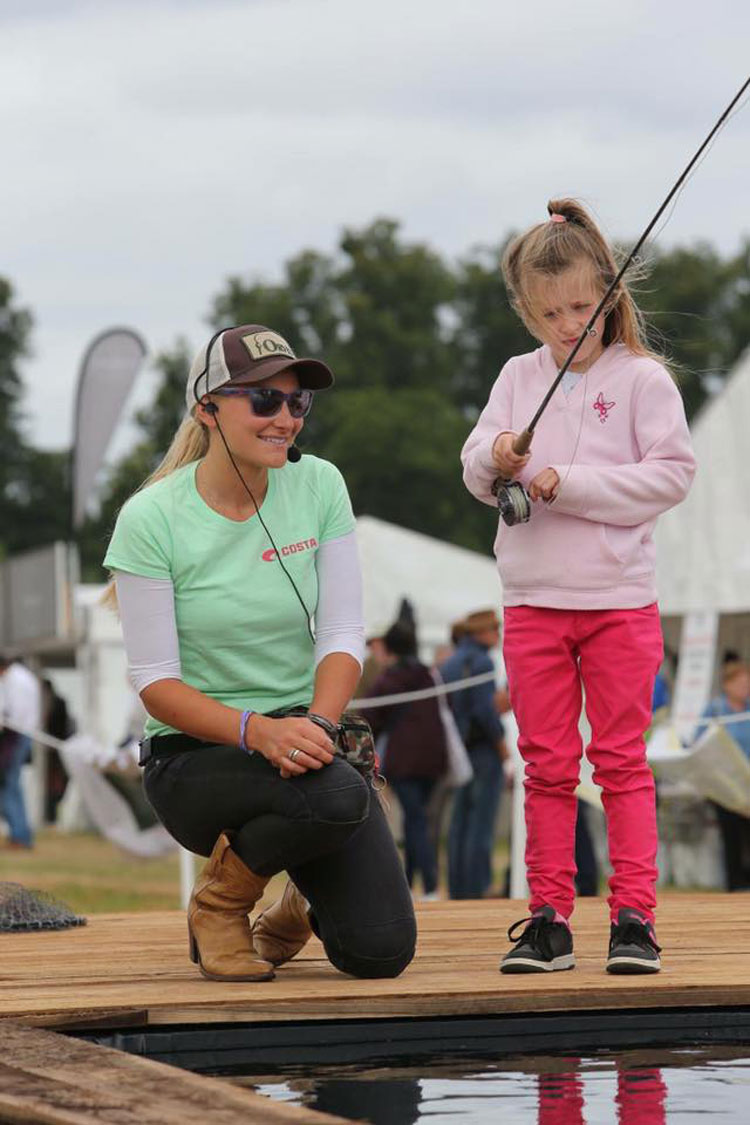 Marina Gibson teaching the young ladies the art of fly fishing.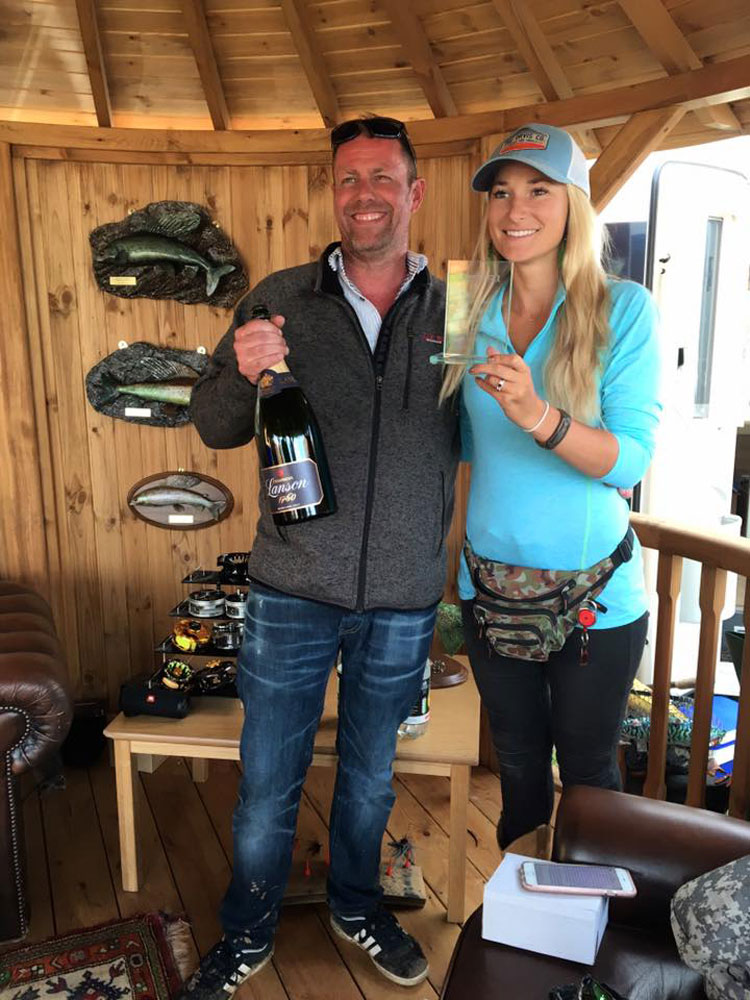 Marina Gibson who was working on the ATA lodge stand even found time to win the ladies spey casting competition.