Our Award Winning Lodge in Belize is the prefect destination for your saltwater fly fishing, but do not just take our word for it.
This lodge has already clocked up an amazing 5 Trip Advisor awards in the last 4 years.
2011 – Trip Advisor Certificate of Excellence Winner
2012 – Trip Advisor Traveler's Choice Award, Top 10 Small Hotels in Central America
2013 – Trip Advisor Certificate of Excellence Winner
2013 – Trip Advisor Traveler's Choice Award, Top 5 Resorts in Belize
2014 – Trip Advisor Certificate of Excellence Winner
Plus why not be environmentally friendly? For this resort has also be awarded the Green Global Certificate, which is the global certification for sustainable tourism. Members save energy and water resources, reduce operational costs, positively contribute to local communities and their environment.
So where is such a magical place? Turneffe Flats Belize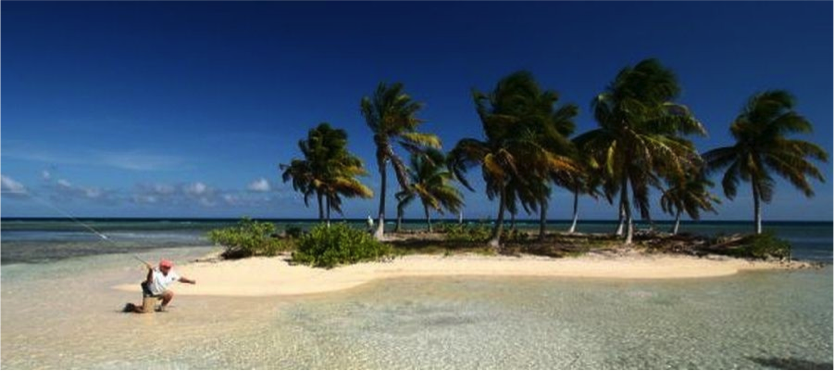 For nearly three decades Turneffe Flats has been known as one of the Caribbean's finest saltwater fly fishing destinations. The diversity of its saltwater flats fishing sets it apart from other destinations and the opportunity to catch bonefish, permit and tarpon on a given day makes Turneffe Flats one of the rare spots to pursue a "Flats Grand Slam".
Although the spin fishing at Turneffe is exceptional, the resort is primarily a fly fishing destination for the below species.
Bonefishing
Bonefishing has been the mainstay of fishing for decades with Turneffe Atoll's miles of crystal clear, wadeable flats.  While wading Turneffe's extensive turtle grass flats, you will sight-fish to large schools of bonefish as well as smaller groups and singles. Bonefishing remains consistently good throughout the year.
Permit Fishing
Increasing numbers of saltwater anglers have developed a serious interest in permit fishing. Turneffe Flats is one of a select group of saltwater destinations where you can regularly experience the excitement of flats fishing for tailing permit. Good permit fishing is available throughout the year.
Tarpon Fishing
Because tarpon are migratory, they are, by nature, seasonal. Although some tarpon are around throughout the year, the prime season generally begins in mid-to-late April and continues to mid-October with June, July and August generally being the best months.  Most of the migratory tarpon are in the 70-90 pound range, but we also see some 150-200 pound monsters each year. Hooking and landing fish of this size however is quite often another story.
If you are looking for that next saltwater fly fishing experience give us a call for availability. 0044 (0)1603 407596
You can also see all our destinations in Belize Here