We at Sportquest are very lucky, as we work with in an industry that we all have so much passion for and when we receive emails like the below from customers that have taken the time to email us when they are still out on their holidays, it makes us so very happy that we are making peoples dreams come true.
Roger and Jim have been so looking forward to this holiday, with regular questions from them on what to take, what not to take we were just hoping that the fish would now play ball as we had done our bit and it was just down to the fish now and by the looks of it they were hungry.
CUSTOMER EMAIL:
Hi Paul,
It's our last days fishing tomorrow and we've had a fantastic time-tuna of 60+,40 & 25lb – so far and lots of smaller ones ,plenty of Dorado – and I got my blue Marlin at the end of the day today!! Not huge, but plenty big enough for me…Jim also had a brilliant tug of war when a huge sealion swiped his 20lb+tuna-the mate threw the gaff at it but it wasn't letting go, and won in the end! We lost 3 wahoo today, but hope to rectify that tomorrow. We've been entertained by flying fish, osprey, porpoises and much more.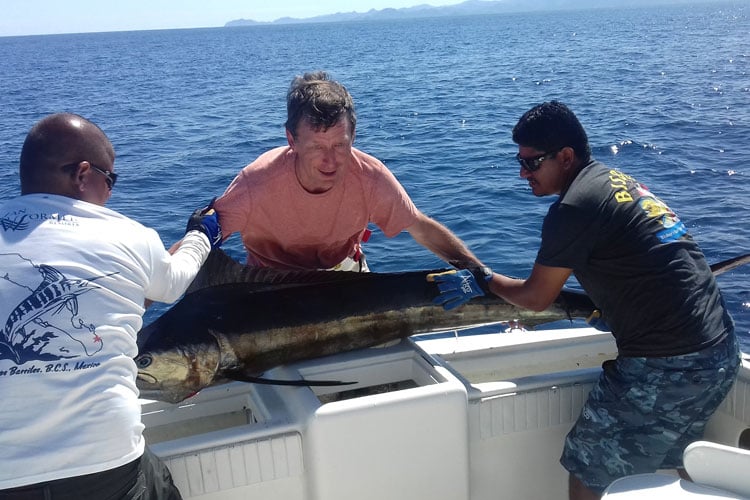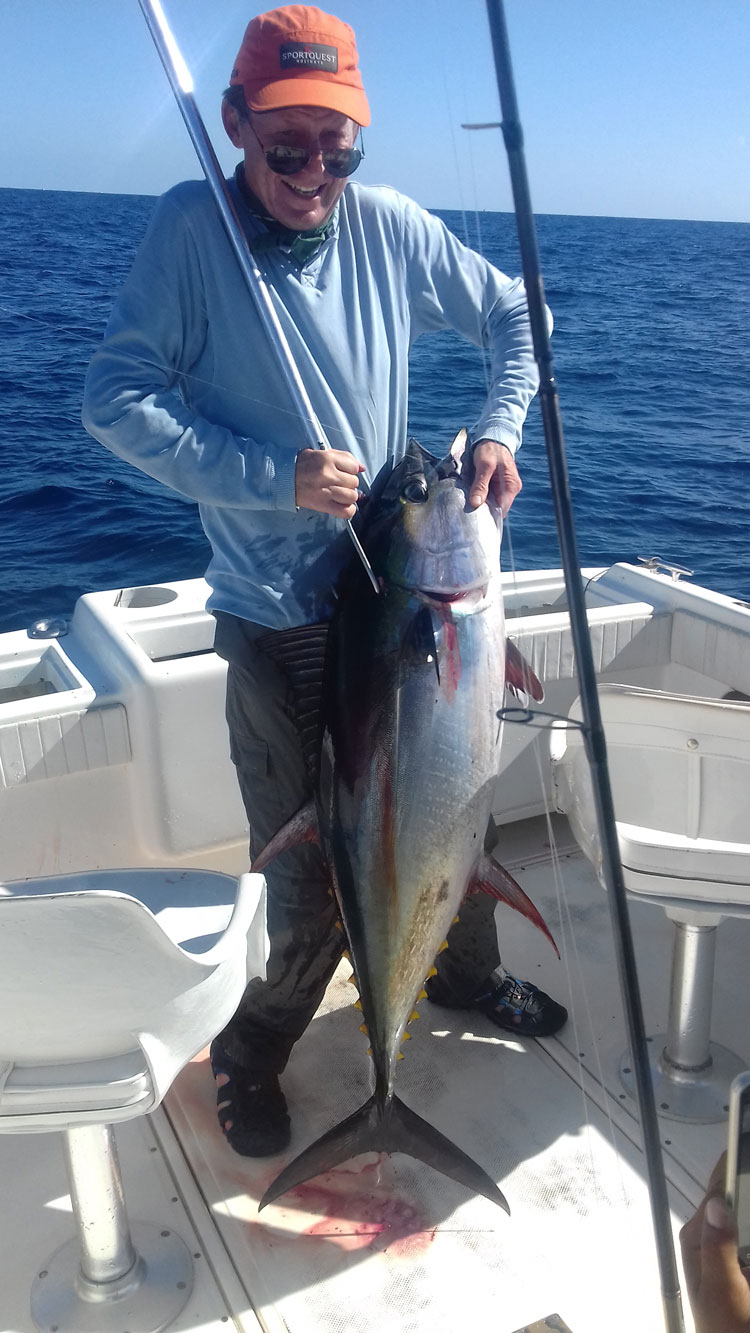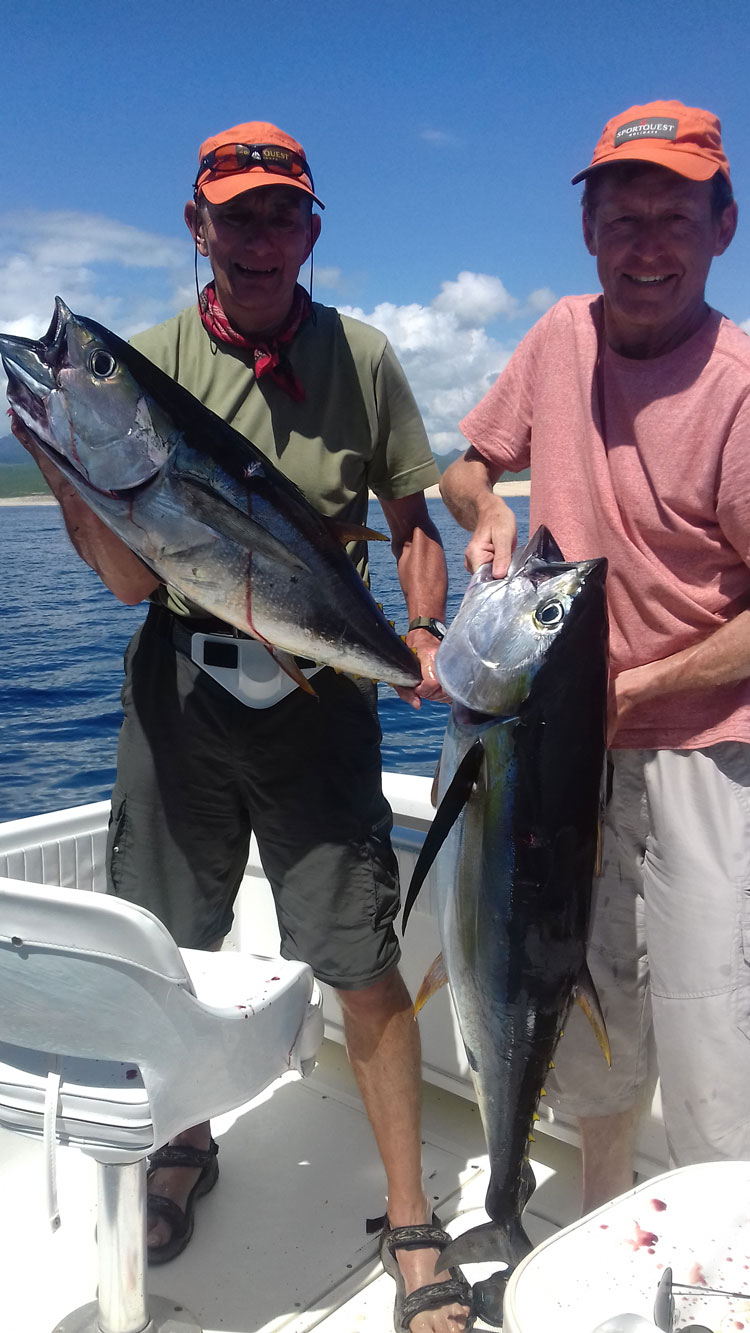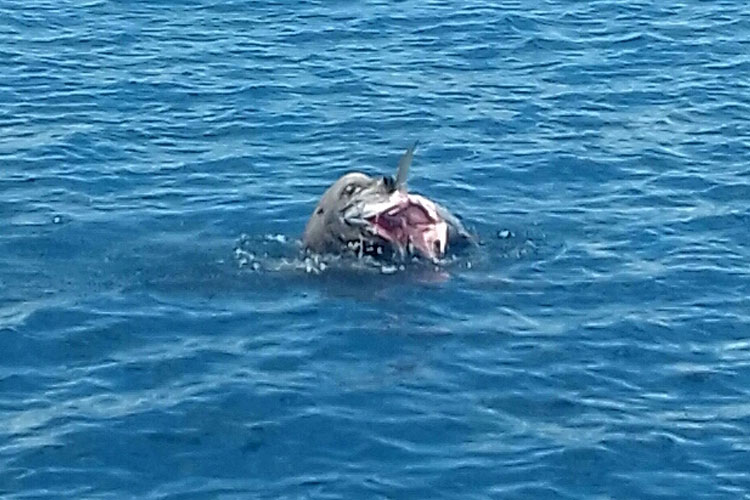 The best bit so far was when one of the Americans greeted us almost like royalty. Tonight-apparently our exploits are all over the hotels website! (Hope it makes them pipe down in the restaurant…) Also Tuesday was a bit rough for the little darlings and loads of them came in ill unlike us Brits!!
Got the best pics on the camera, but am attaching a flavour….
Cheers-and thanks again for looking after us so well!
Roger and Jim
Wow Roger, sounds like you guys have and are still having a great weeks fishing and thanks to you for choosing Sportquest Holidays once again.
Tight lines
Paul