The guys over at Soroya have just had their first customers of the year. The guides took them out to target the Big Skrei Cod…… Well, we will let them tell you the story below!
If you would like to book yourself a weeks fishing over at Big Fish Adventure on Sørøya get in touch either PM us or call 01603 407596
Banger Day With 4 Over 30kg – 34kg Top Fish
Even tho we have a pandemic hanging over us like a grey cloud, we still have the joy to have a few Norwegian guests! Today we guided Pasvik for a small sesh for Cod, and some of the other groups went out on their own. We fished on different spots, but the big fish was obviously in the mood today…
In the guide entourage, we had only 2 hours of effective fishing, and this resulted in several nice fish, with the top fish being 30.2kg, 22kg and 20kg. That's two good hours for ya!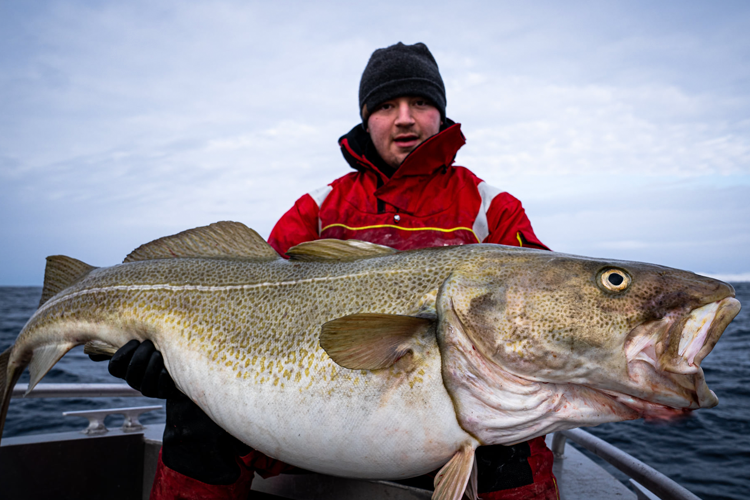 The other groups had been out for several hours, and boy did that pay off..
One boat had 4 fish estimated at over 30kg! The biggest fish, unfortunately, died when they tried to release it, and this fish weighed 34kg! According to these guys, the other fish was well around the same size. Nice work!

To sum it up we had 5 fish weighed or estimated over 30kg, 25 fish over 20kg and loads over 15kg…
There simply isn't anywhere else on the planet where this is possible!
Welcome to us here at Sørøya!

Stay safe & tight lines!
//Bilal & Daniel
Contact us
If you fancy getting something in place for 2021 or even 2022 over in Sørøya then let us know, we have lots of very good weeks still available so stop dreaming and start believing. Why not call us on 01603 407596 and we can completely tailor the itinerary to suit you and your group. Alternatively, you can view all the details of Sørøya by clicking HERE

Tight lines

Paul