Another great week for our hosted Alaska week at Bristol Bay Lodge.  The group consisted of Phil B, Mike M, Brian S, Martin G, Peter M and James H.  In all the group had over 600 fish for the week,  Sockeyes, Chum, Kings and Pinks were the Salmon species along with resident species of Char, Rainbows and Grayling.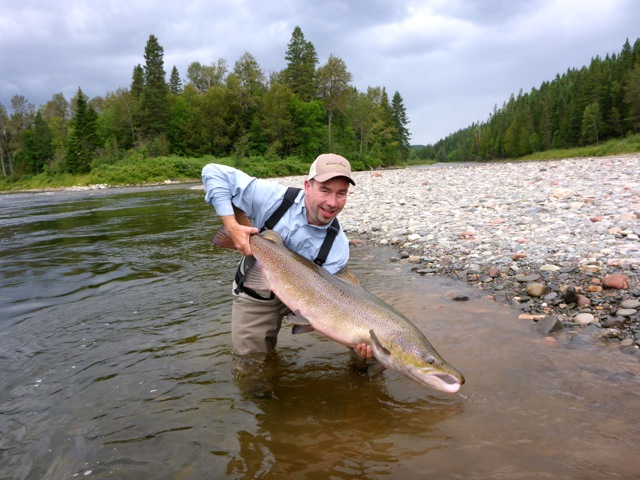 Brian had a great week with big Chum and fulfilled his ambition for a King Salmon with two on the same day, he and his fishing buddy James caught Sockeye, Chum, Pinks and Kings also some good Grayling and Rainbows on dry fly.  Peter and his celebrity vet-fishing partner Martin had a similar week.  Martin who kept the group amused with his tales from his vet practice and how he made the papers operating on a spider (successfully) and a goldfish (not quite as good).  Phil and Mike had a good week on Chum, Sockeye, Pinks and Kings topped with a great day at Rainbo' camp with 6 kings to over 35lb. Mick lost an even bigger fish which smashed his 25lb. leader on the take and was later seen at the head of the pool lying with three others with the fly visibly hanging from it's mouth, Matt the Guide estimated it at 40lb. +.   The Char fishing at the mouth of the local river the Agulawok was amazing with good numbers taken every day up to 6lb. or so.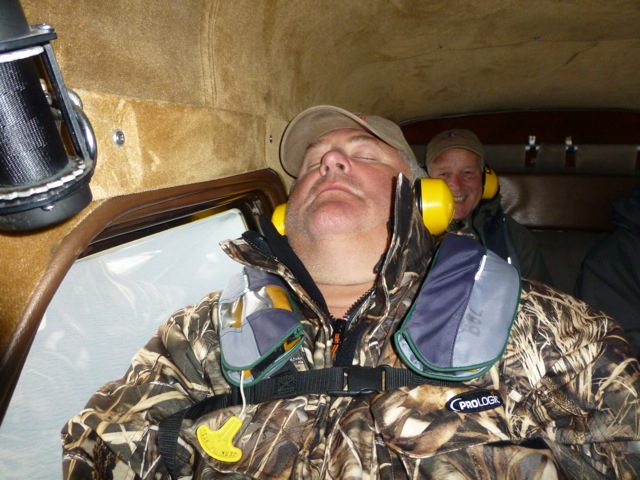 On the last evening at the lodge, the singer- song writers arrived for the following themed week but were kind enough to entertain us for the evening with their songs even though they were tired from their travels, what a great evening and a great way to end another memorable trip.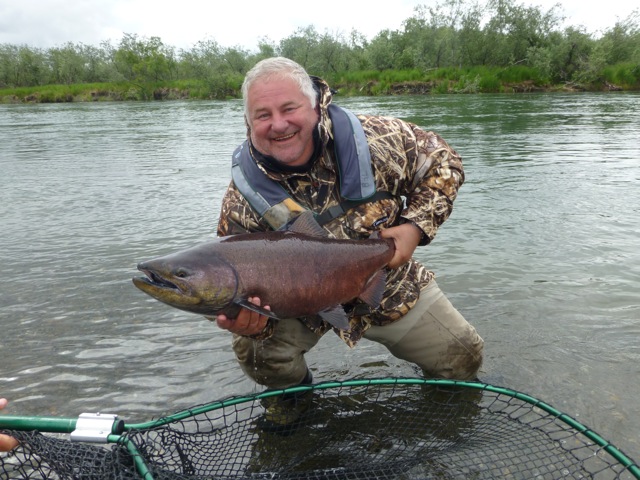 We have again reserved places at the lodge for next year but with a number of returning guests keen on next year spaces will be at a premium.  Next years trip will depart on 9th. July 2015 and be back in the UK 20th. July 2015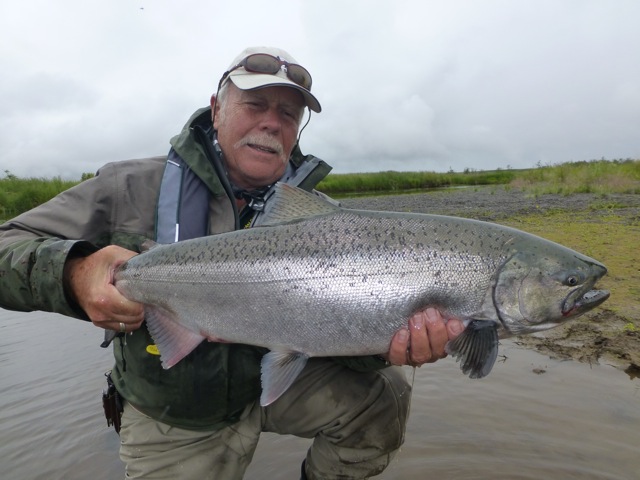 This will be another peak week for the Kings, so if you want the best ever King fishing check out all the details.
If you would like to see all our Salmon destinations Click Here
I hope to see old and new faces next year
Kind Regards Phil