When I here people talking about 'Madeira' my mind drifts off dreaming of 1000LB Blue Marlin, I simply must get out there one day and try to catch one for myself.
We would love to share this destination with you all, as we believe that the Marlin fishing for a grander (1000LB) Blue Marlin is probably the best you will get and with it only being a few hours flight from the UK, any angler really should visit the magical island of Madeira.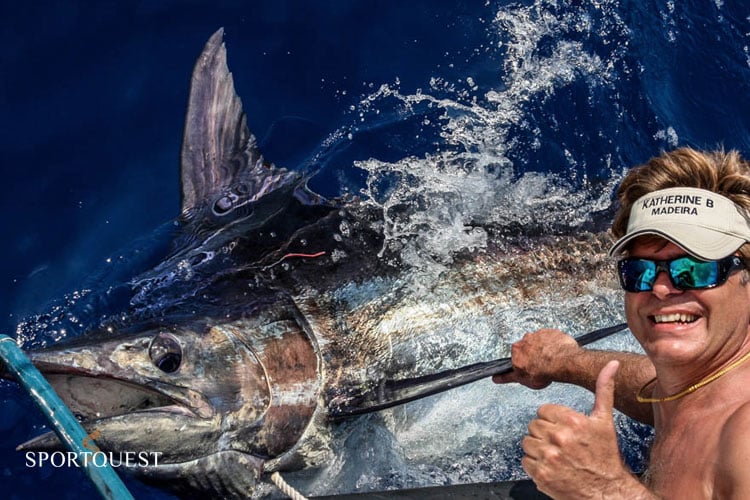 Normally the Marlin start to show up around June each year but everything in Madeira is slightly behind, that was until now. We have been getting some excellent catch reports of the recent weeks and really want you the angler to witness it for yourselves.
So with this in mind, we are offering bookings on certain dates in August and September, a FREE half days fishing on board our deluxe Sports fishing boat with all tackle included when you book a minimum of 2 days fishing. All you have to do is call us with your dates in mind and we will give you a half days fishing totally free on your holiday worth £600….. and all we ask for is some amazing pictures in return.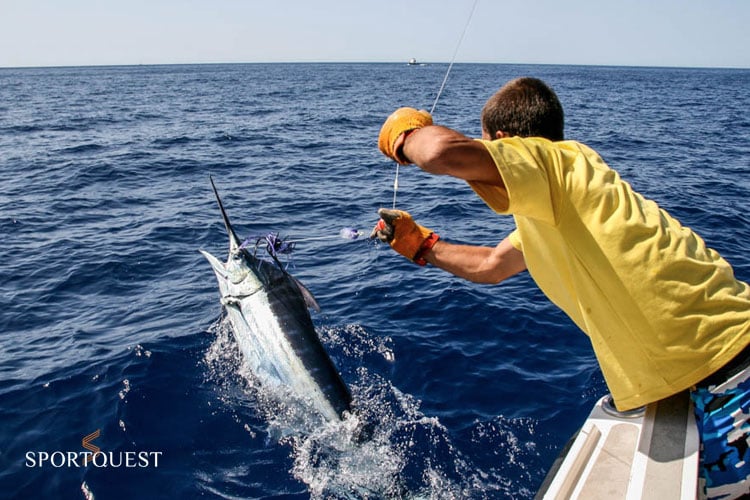 For example; If you book our standard 4 day holiday with 2 days fishing we will either give you a half days fishing when you arrive (depending on flight times), or on your last day (depending on flight times) and if we can not get your FREE half day to fit then we will extend your fishing days to take advantage of this FREE half day.
So what you waiting for – Call us immediately on 01603 407596 or visit our website HERE as when the dates are gone they are gone
Tight lines / Paul