A couple of months ago I was lucky enough to be part of the last scouting party to this place for Solid Adventures and Sportquest Holidays fishing for King Salmon Argentina. Even though I have been home for a while now I still get shaky when I look back at the pictures from this trip and all the memories come flooding back to me!
Fishing for Kings in this amazing scenery is almost too vivid to explain in words. This is a unique adventure for sure and the whole experience with the fishing, the nature, the wild scenery is just amazing!
As soon as you arrive and see the snowy mountaintops with the crystal clear turquoise colored water you instantly get overwhelmed as the place has a sort of mystical feel to it! For a true fisherman and traveller there is really nothing more to ask for! This is fishing heaven!
The accommodation we stayed in was luxurious. I have travelled a lot but I never felt so good and received such over the top service. The food is excellent with more than comfortable rooms that are really integrated into the natural park.
So how was the King Salmon Argentina fishing Well in three days fishing with 2 anglers we landed 72 King Salmon. (Yes you did read correct 72 fish landed) The majority of the Kings were between 10 – 30 kg (22 – 66 lbs) with one true monster that far exceeded 30 kgs.
The potential of this place is great and we saw and hooked fish regularly. It's not so easy to land them as the fight so hard, but that is just part of the fun! Apart from King Salmon we also landed Rainbow trout and lake trout all in fantastic condition.
The river is quite small which for me added to the excitement as you see many salmon and the hook ups and fights are absolutely brutal with endless runs in all directions! This is pure violence, adrenaline-pumping fishing and I cannot wait to go back to this majestic place and fight the Glacier beasts once more!
I hope you enjoy a few pictures from the trip.
Regards Alex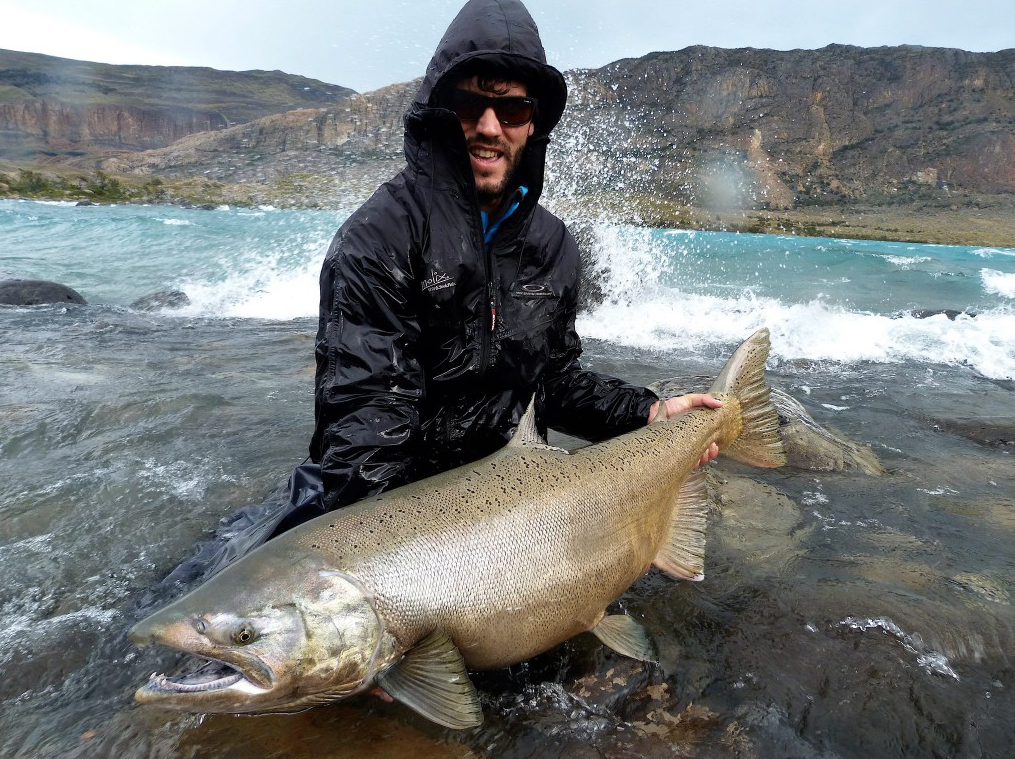 Alex what an amazing trip, I can not wait to take the first group out in 2016.
If you wish to get into this amazing King Salmon fishing in Argentina which is going to really shack up the angling world for sure. We have very limited rods each week so contact us today.
Remember we take bookings for customers based anywhere in the world.
Regards Peter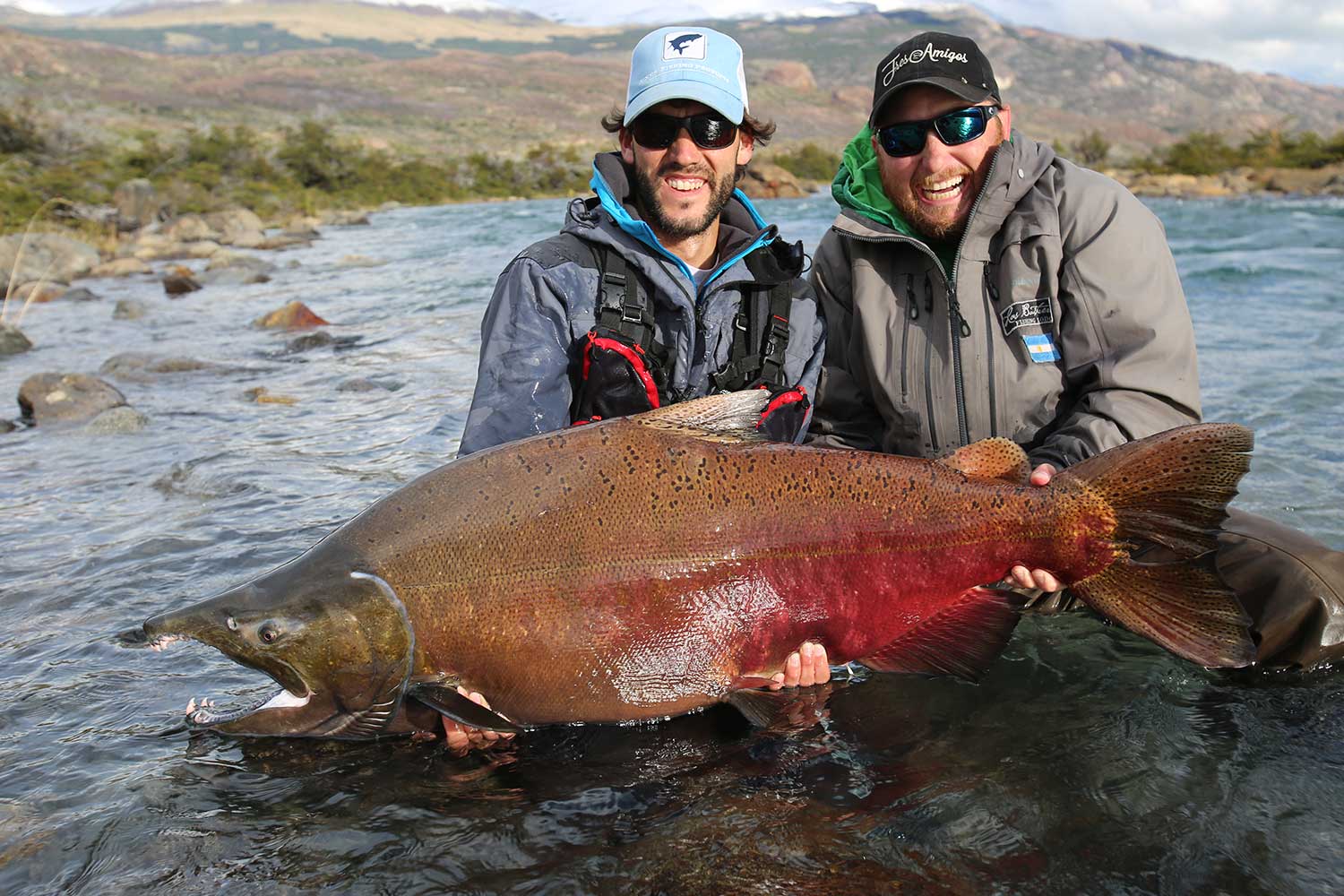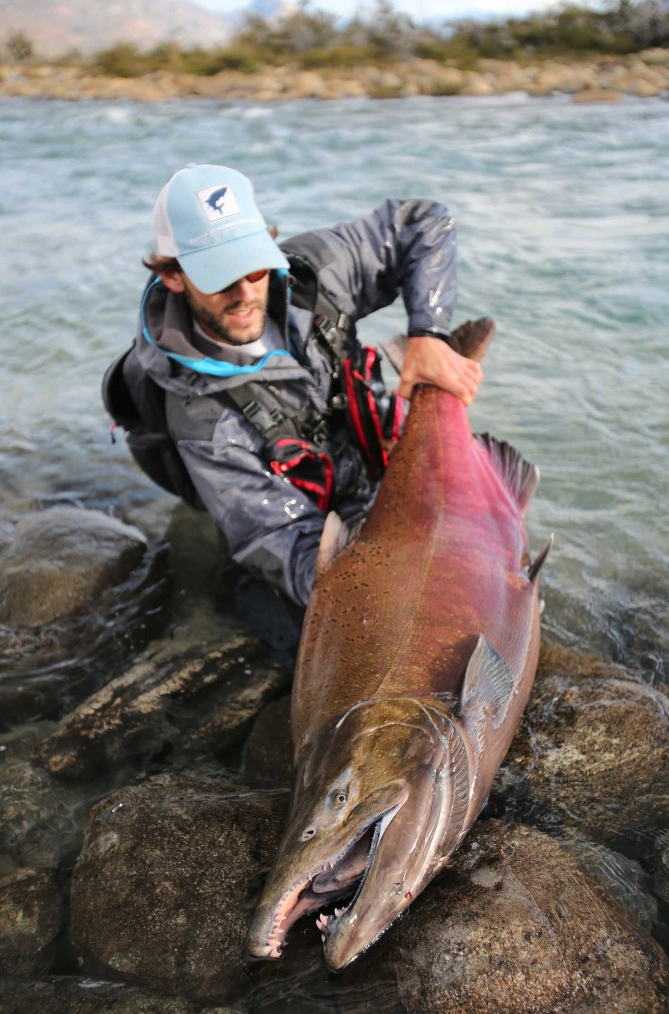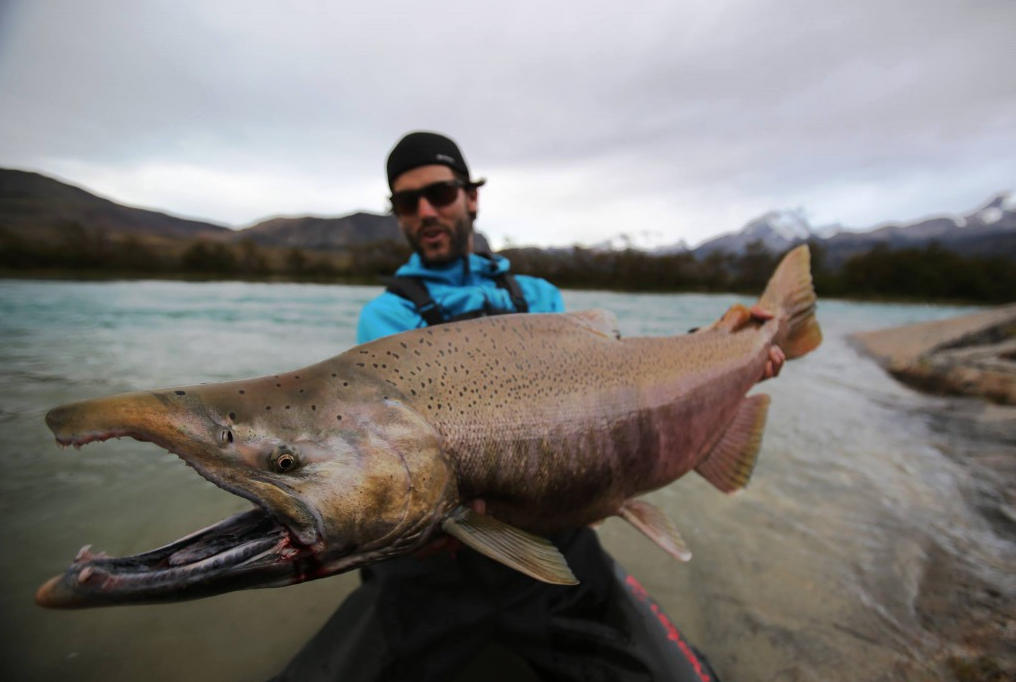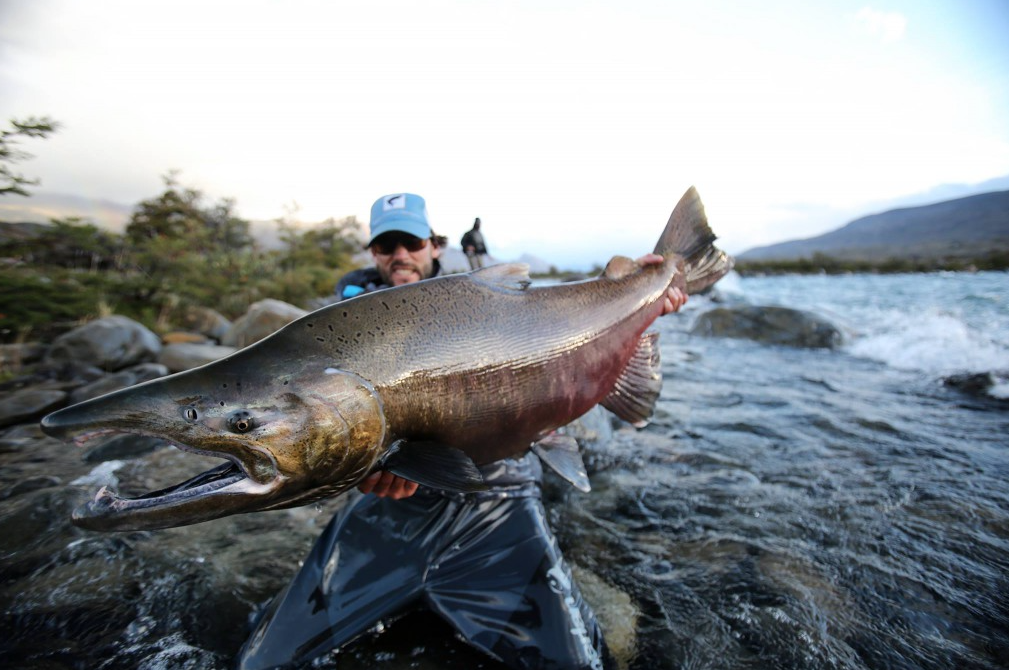 Remember we can offer either 3  days fishing as an add-on to sea trout fishing or 6 days fishing just for Kings CLICK HERE for full details