Saturday 14th – 21st July –
This week we welcomed back a group of mostly repeat guests. Michael, Hugh, Patrick, and Luke, all from England, returned after a successful 2015 trip to experience another six days of fun. From the U.S., we were excited to see Tim again, but we were also stoked for first-timers Bruce and his son Kevin to join us.
Like the previous week, the weather was cold, especially during the first hours of the morning. But on the Lower Secure, we lost count of how many fish in the 4-pound range were landed, and on the second day, Bruce hooked a fish of a lifetime — a 22-pound dorado that was ultimately landed and released. Two more fish over 20 pounds won the battle that day, along with fish in the 18-pound range too.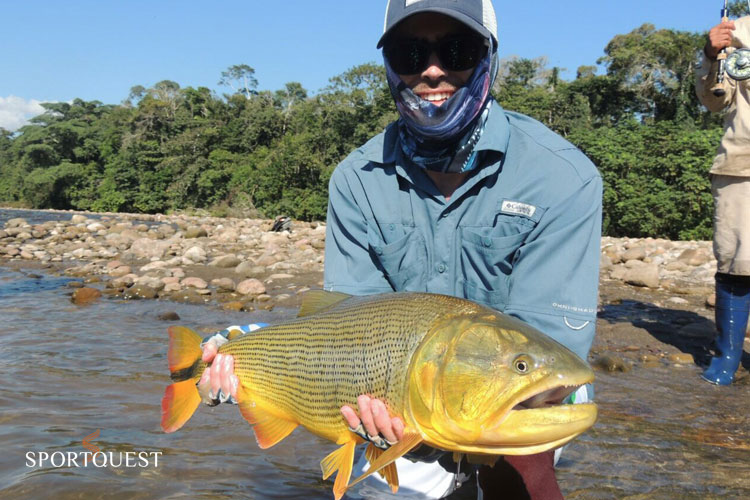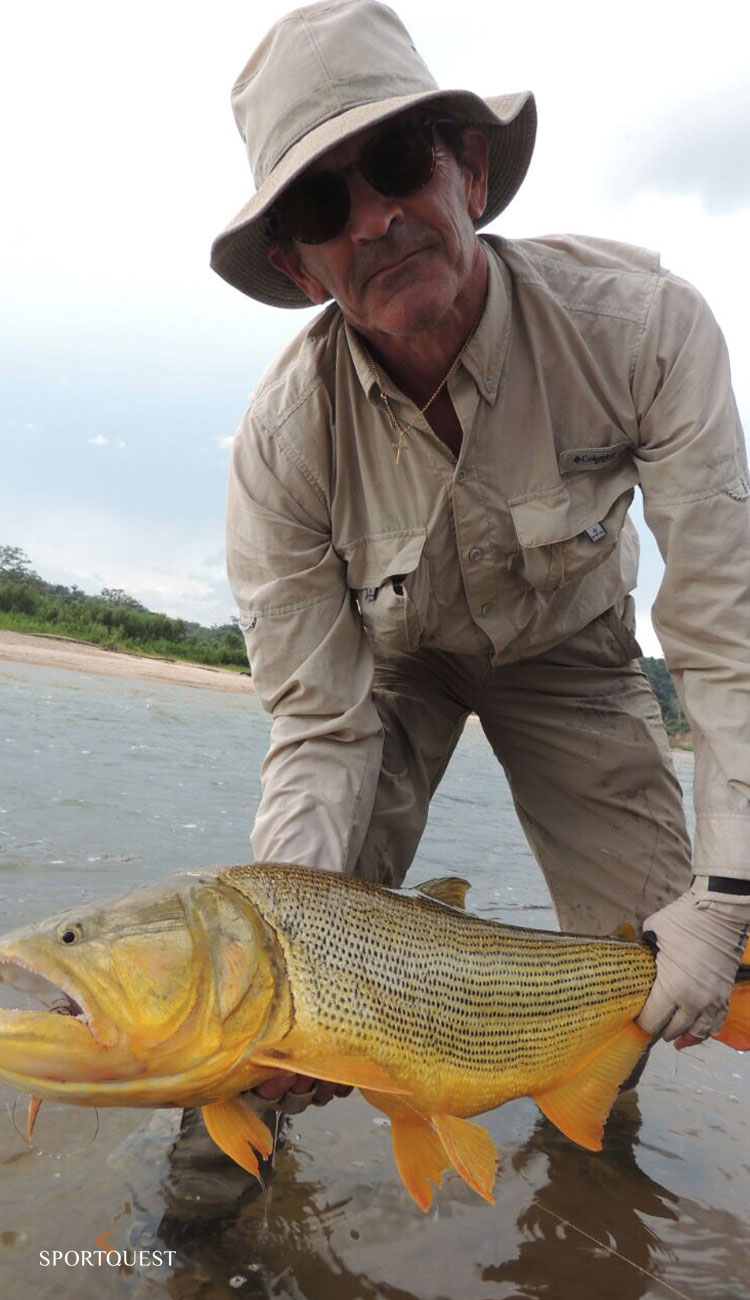 On the main Pluma, the cold water made the things a little more difficult. However, Kevin exhibited masterful casting that led to an incredible 22-pound fish on the fourth day. We landed some fish in the 12-pound range as well.
Itirizama was the toughest, and the cold water didn't help. But being stealthy with longer leaders and smaller flies was the call, and we landed some 8-pounders.
Ready for more adventures,
The staff of Pluma Lodge. 
To view the full details of this amazing lodge in the heart of the worlds best Golden Dorado fishing then simply click HERE