Hosted Salmon Fishing In Alaska
Phil Barker one of our long serving fly fishing hosts has not long returned from another hosted trip in Alaska. This was the annual July hosted trip to Bristol Bay Lodge.
The group had another amazing week with over 1,000 fish landed.  For some this was even their first Salmon on the fly.
Best King of the week fell to Richard from Northern Ireland weighing in at very impressive 42lb. well done Richard, myself and fishing buddy Vince had a number of Kings in the 25 – 30lb. class.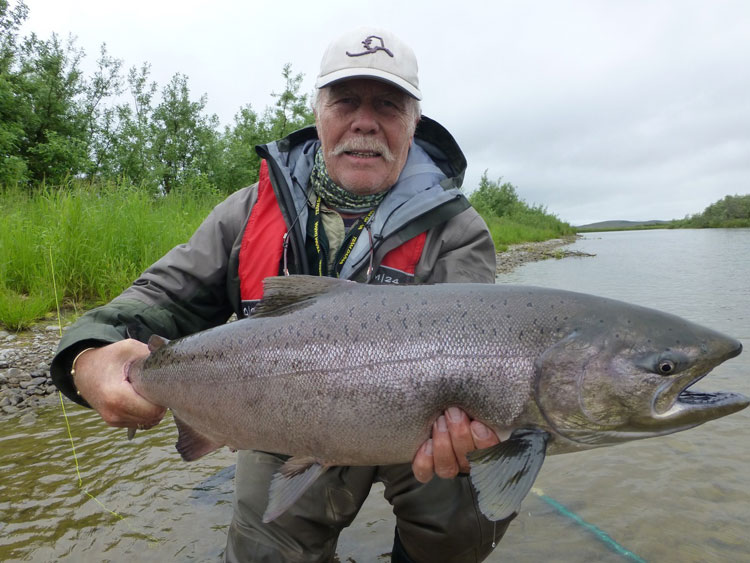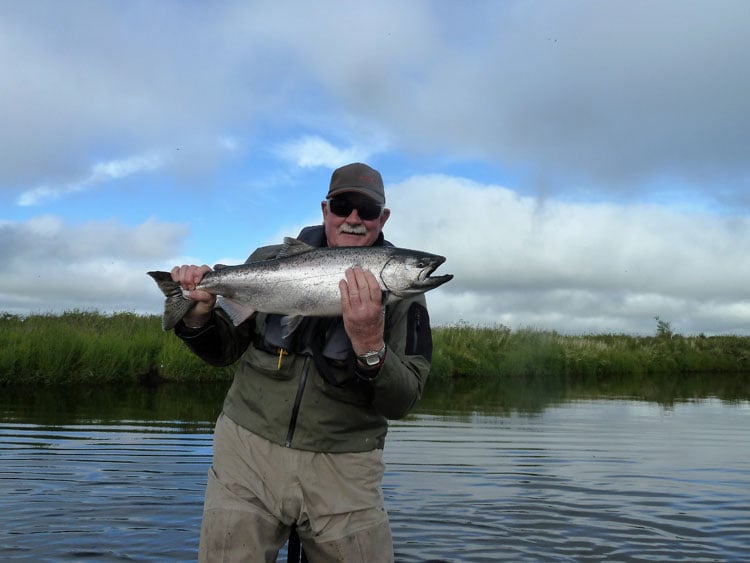 There was too many Sockeye to count with brothers Peter and Stephen really building up the numbers.  Chum Salmon were big this year with Vince banking a huge fish approaching 20lb.!
Rainbow and Grayling fishing on the Agulapac River was spectacular with Rainbows to 26ins. I had 6 fish back to back on a mouse pattern, fantastic fun.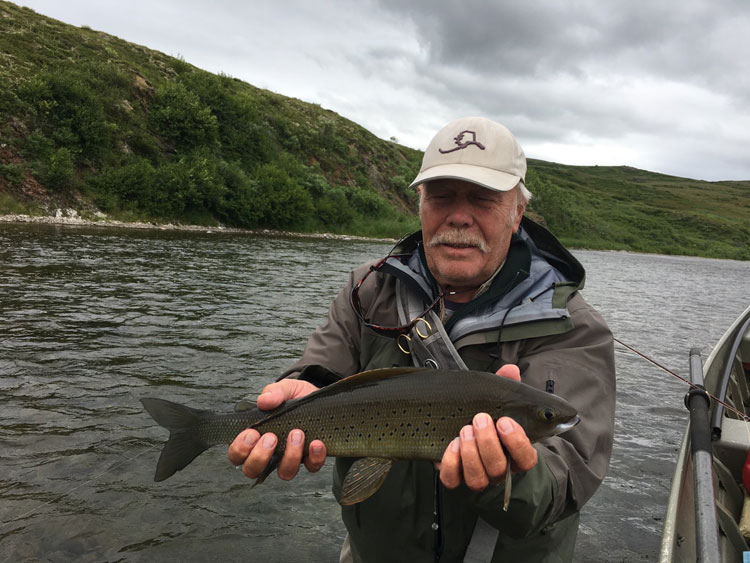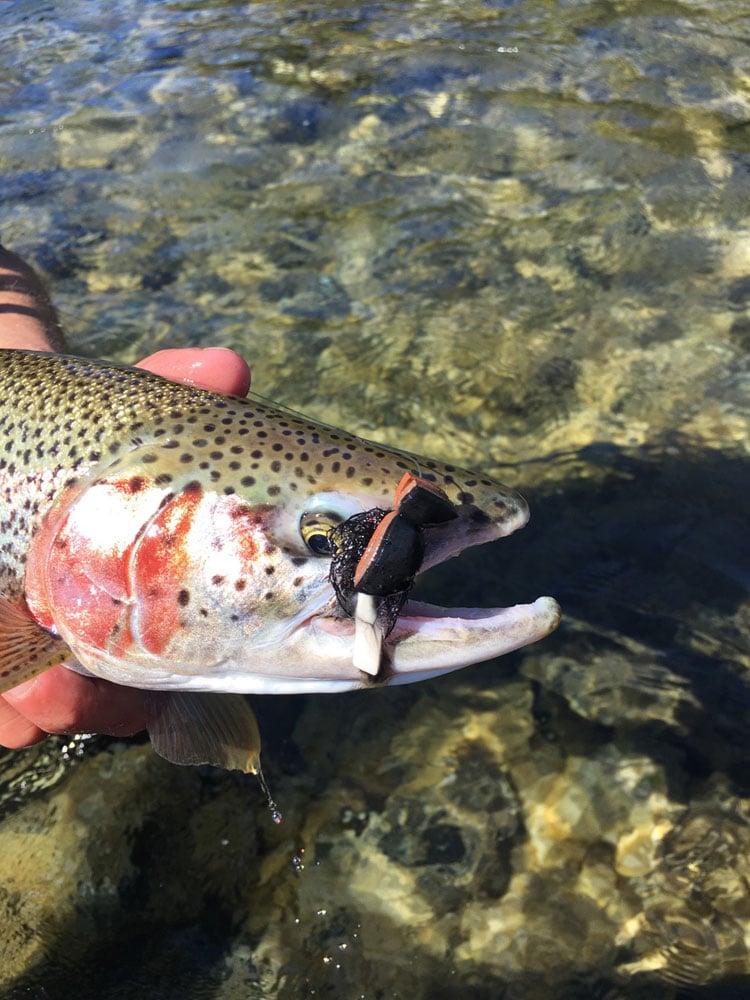 Alaska regular Tony had a great looking Pike on a popper about 10lb. and again so many Sockeye, they were running day and night all week four or five abreast 12ft from the bank!
We even had mother bear and her cub who showed up most days on the Agulawok River to give most guests a good Photo opportunity.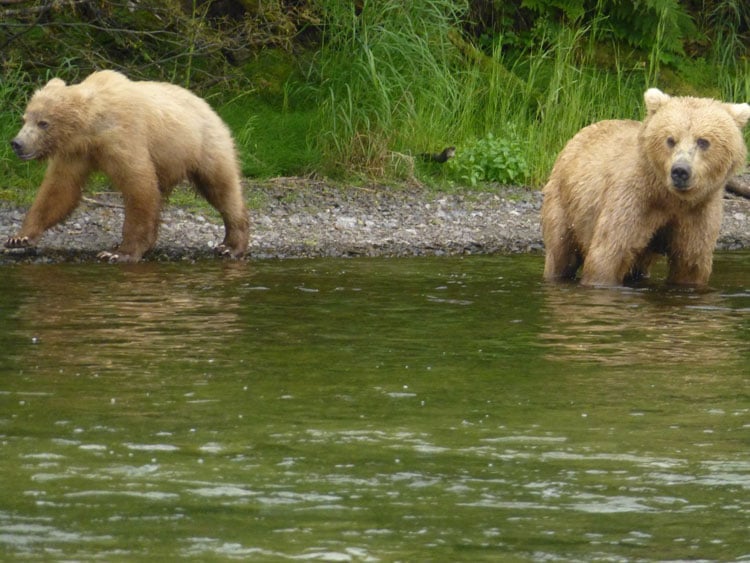 By the end of the week there were some sore muscles with all that pulling but a most enjoyable trip.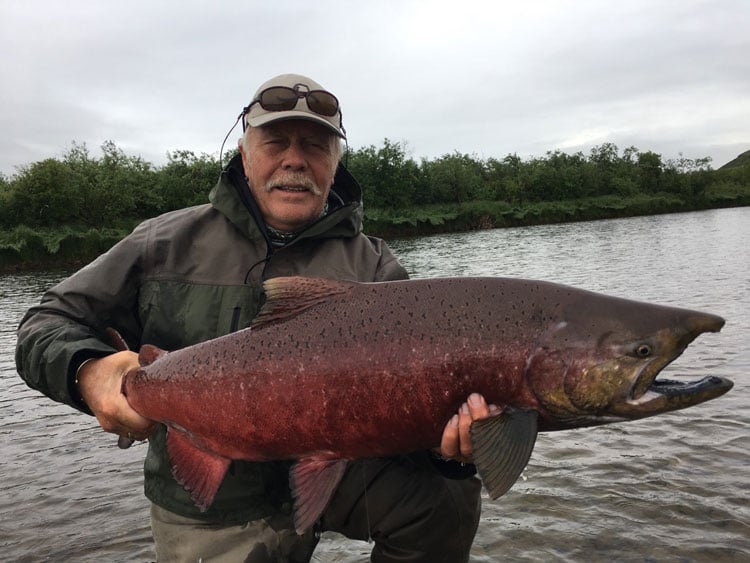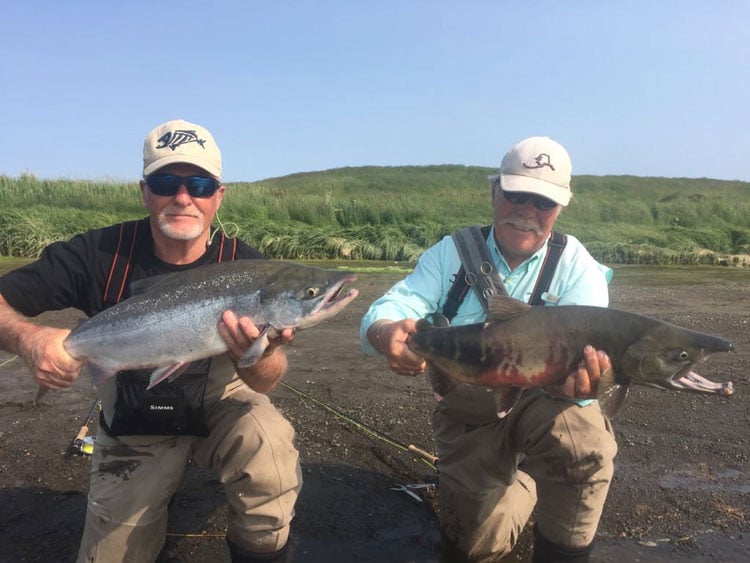 Next year Phil will also be hosting a full group week at the ATA Lodge in Alaska. Wayne has been busy doing the rounds of fishing shows so we are sure that you have herd all about this up an coming lodge.
We only have a limited number of rods so if you are interested in joining us in 2018 check out the full details HERE or just cal the office on 01603 407596
Regards Peter