Kau Tapen Lodge Opening Week and after all the weeks by the lodge staff and guiding team the lodge was ready to welcome its first guests for the opening week of the season. So on the 9th Jan the first group arrived which consisted of some familiar faces, new faces and even 3 complete fly fishing virgins.
The enthusiasm of the beginner's was evident from the start. Within an hour of arriving at the lodge they were all suited, booted, and knee-deep in the Rio Grande.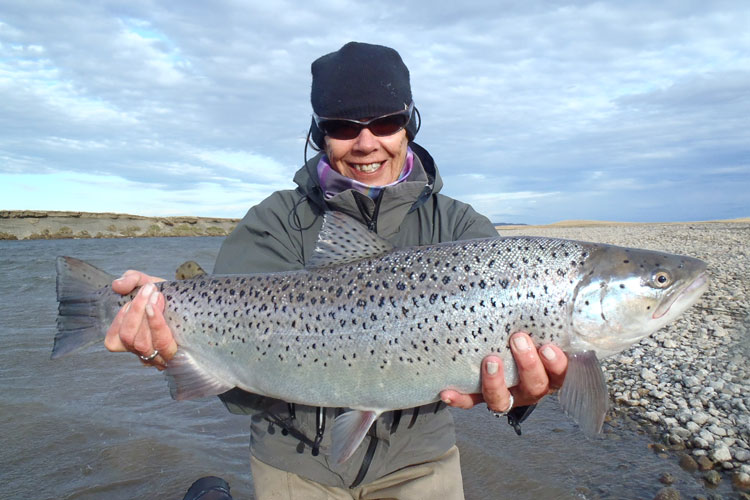 The good news for the first group was that the fish were in, so quickly a trend of catching them continued through the week with large numbers of sea trout moving up the Rio Grande.
By far the most successful fly was the yellow rubberlegs, along with old favorites such as the Sun Ray Shadow, Green Machine, and bunny leeches also took their fair share of fish.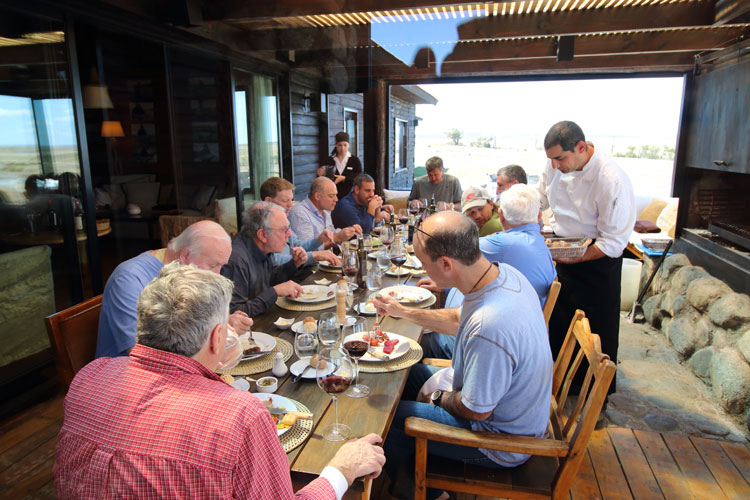 With the group getting well into the grove by Tuesday, fish were consistently coming to the bank. Mornings did prove to be slower, however, with cold overnight temperatures making the fish sluggish. This did not deter a beautiful 20LB Sea Trout from eating mr Ackman's rubberlegs on Wednesday morning in the Home Pool. This would prove to be the biggest fish of the week, closely followed by a 19LB landed in Russell's Pool.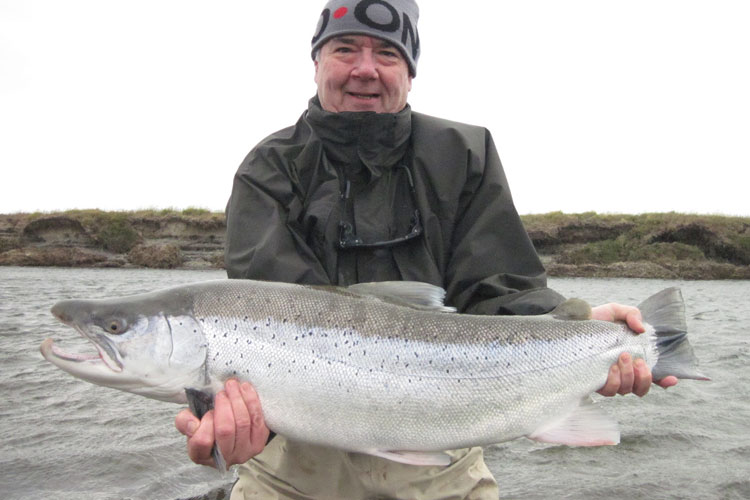 The final two days of fishing were unusual, marked by low temperatures and lazy winds that would rather cut through you than go around you. Temperatures soared to 20 degrees Celsius riding the upstream wind. Needless to say our catch statistics suffered due to the increased difficulty of making straight-line presentation. This scenario was made doubly frustrating by trout that choose this opportune moment to start showing themselves on the surface; dolphin-like porpoises could be seen the entire length of some pools. Nerves began to fray as we struggled to cope with the upstream breeze, while fish after fish seemed to taunt us by rolling again and again in the exact spot the fly needed to be. Some patient guiding and useful tips did manage to turn the scales in the anglers' favor. But many were left tortured, vying for revenge next season.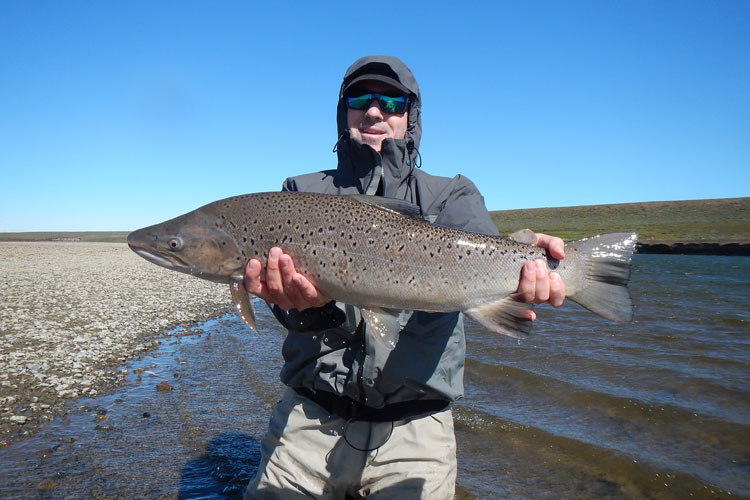 This just goes to show you just how important the weather is when Sea Trout fishing in Argentina, but as we say that's fishing. We are pleased to add that everyone on the group ending the week having a great time with many already talking about a return trip again next year.
If you are interested in Sea Trout fishing in Argentina Click Here and you can see ALL our sea Trout lodges.