Who fancies catching some proper Cod? Well, now is your chance as we have just, this minute, had some one cancel a spot on our ever so popular Fully Hosted Skrei Cod trip fishing the famous Havoysund North Norway.
If you have sat there looking at pictures of happy fishermen holding up huge Cod wishing it were you, then dream no more. This spot will go to the first person who rings up so if you fancy fishing for the WORLDS biggest Cod in stunning scenery act fast.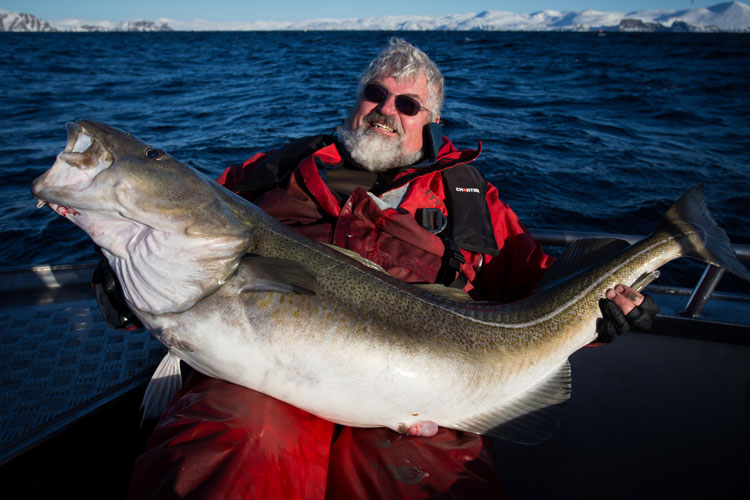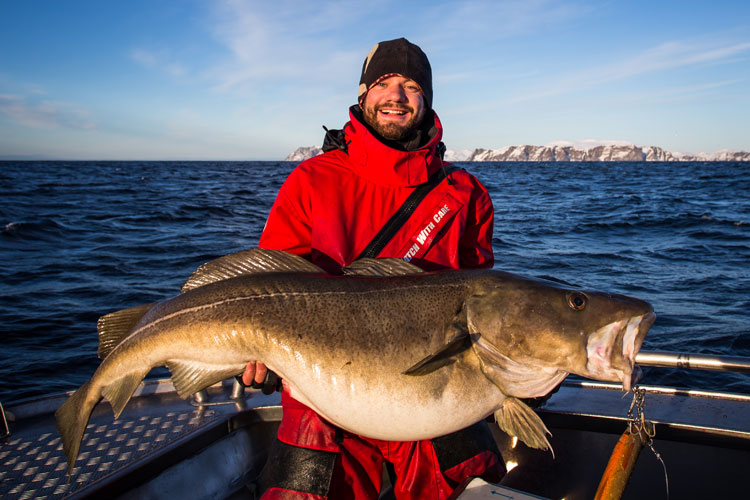 Big Lure Equals Big Fish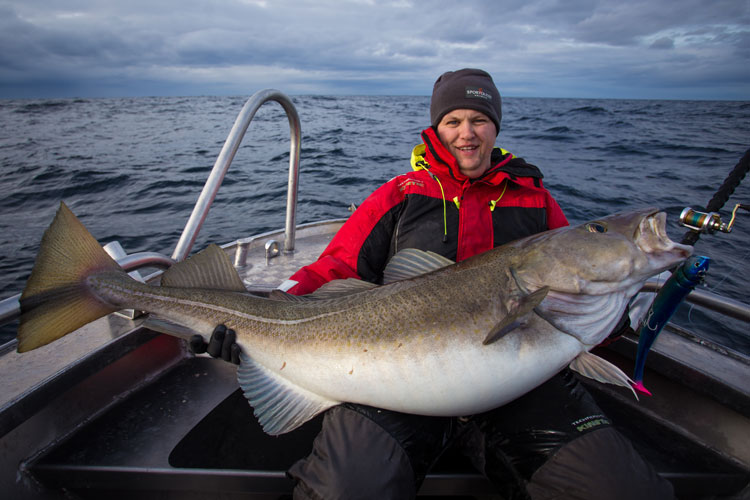 Check out the huge Lure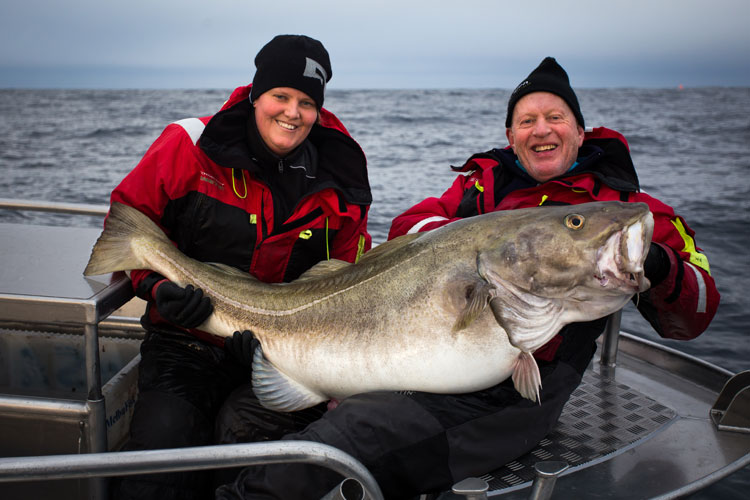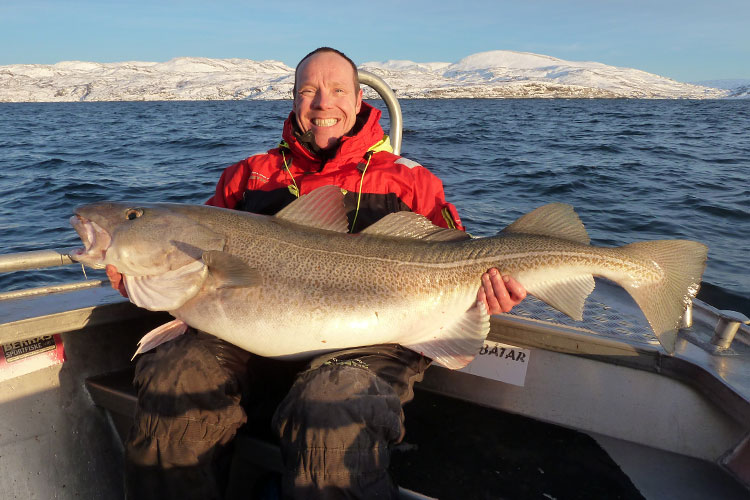 Havoysund is one the most picturesque parts of Northern Norway so put that with the best fishing for Cod possible, then you may find yourself in a fishermen's paradise! Fishing for record fish and if you want a shot at a record Cod then look nowhere else apart from Norway.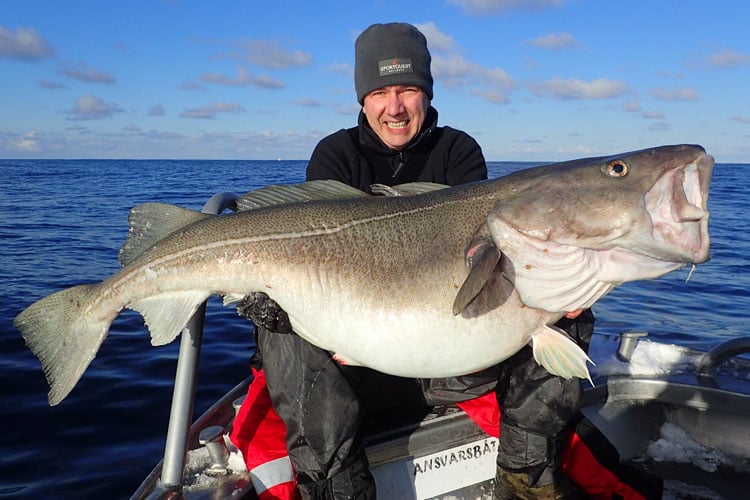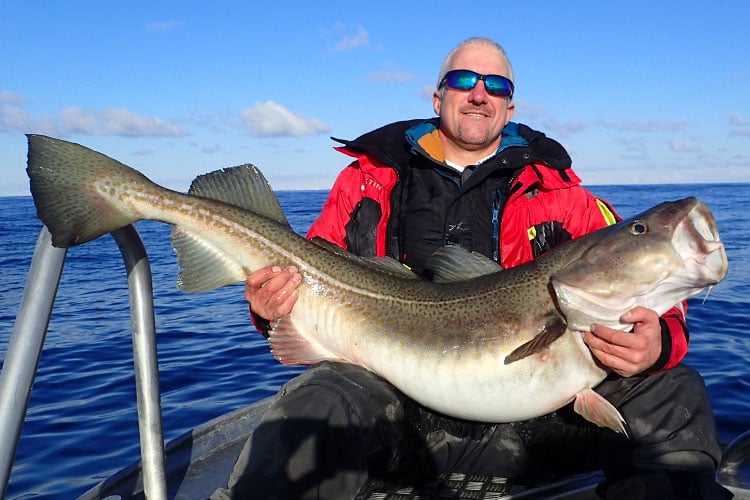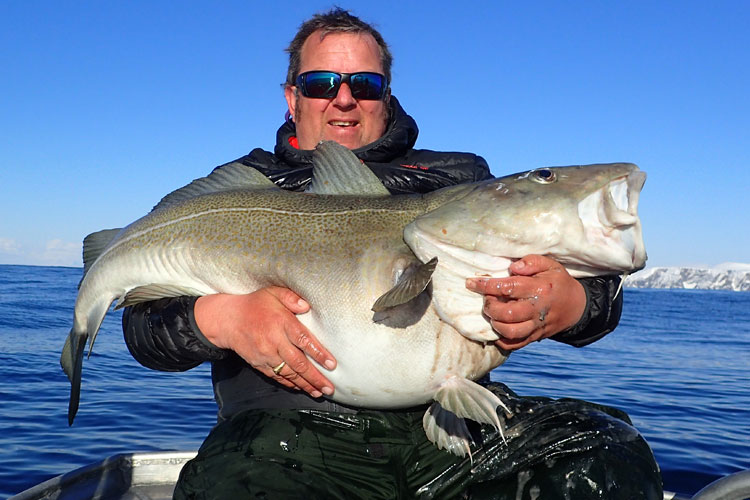 These hosted trips are set up for single anglers or small groups and are hosted by people who are actual guides leaving you to only worry about if you can handle catching so many large Cod and when we start to state figures such as 50LB Cod being small, you may start to think to yourself "I am in the true home to the worlds biggest Cod" and you wouldn't be wrong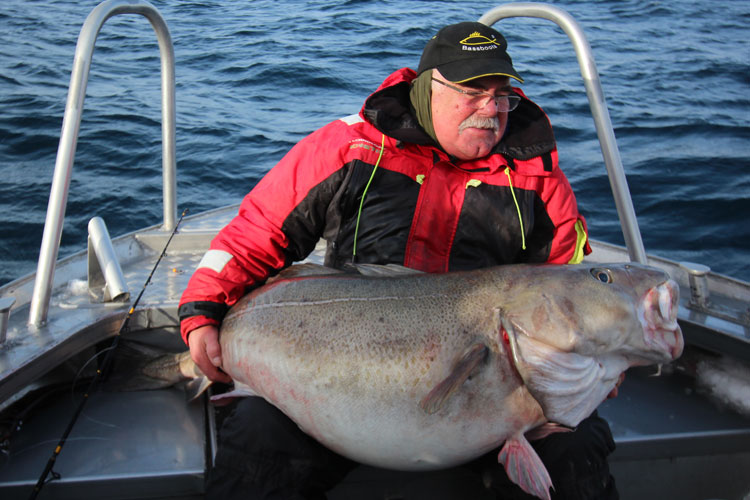 Not forgetting the 93LB Cod Bert Williams Caught
If you would like to view the full details of this very last space on our hosted Cod trip then Click Here, but remember be quick as the space will fly out very quickly.
If you would like a chat with us then you can call 01603 407596.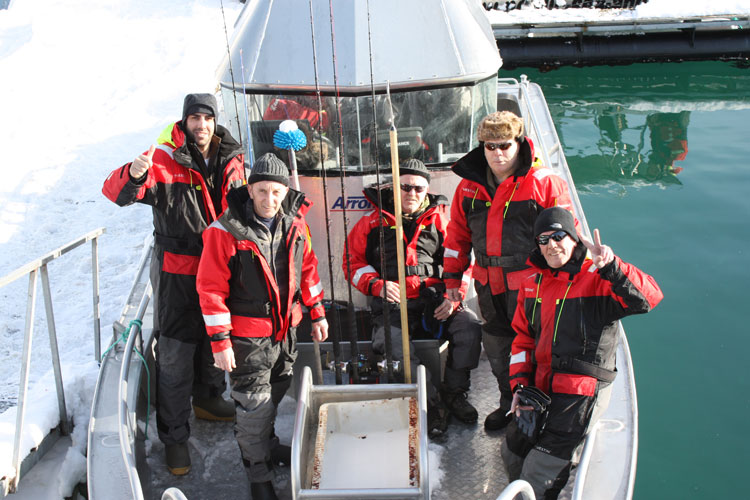 The dates for the holiday is 06/03/2018 – 14/03/2018
Tight Lines
Paul