It was a group of very excited anglers that met up at the outdoor bar at Marriott Courtyard hotel in Kochi on Friday the 13th. The host of the first two weeks of the season, accompanied by Solids location manager Patrik Lind had the groups full attention as they were showing pictures and telling stories from last seasons adventures. Eyes were glowing and hearts racing as the evening was coming to and end and the group was ready to get some rest before saturdays departure to Lakshadweep!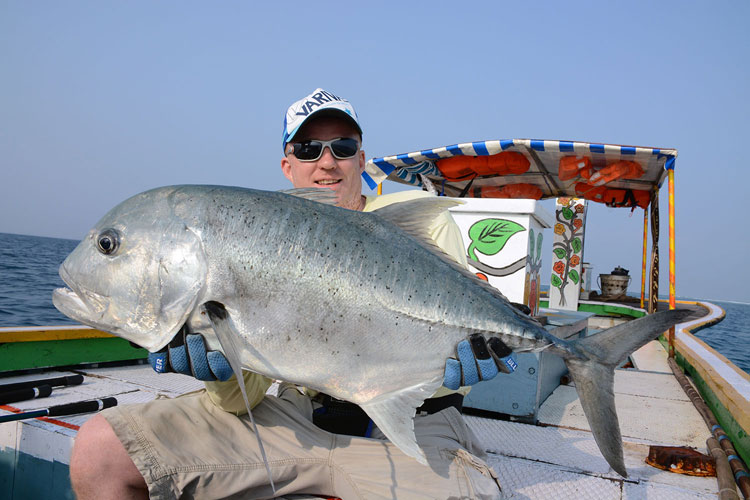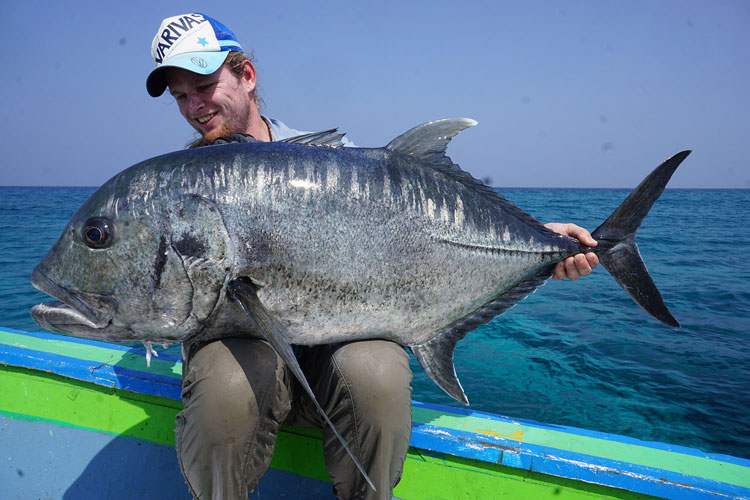 Exploring virgin waters and visiting areas that hasn't been exploited or tweaked to suit us westerners yet is a true gift in todays world where most places have seen tourists come and go and most pieces of water have been fished in and out for years. Lakshadweep has seen some hardcore anglers come to try the popping over the years but the impact of this fishing is still zero to none. As for the fly fishing part we have been scouting the area for a combined time of 7-8 weeks over a 1 year period and what we have found is a true Diamond in the rough. Figuring out patterns and areas where GT's roam is one of the most interesting scoutings we have ever done and every session out here gives us a new piece of info to be added to our bank of knowledge.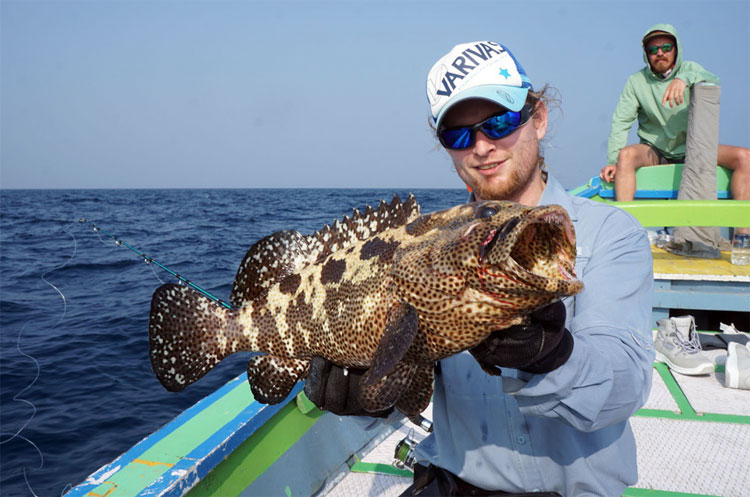 However, step one is always to get here. This time it would prove harder than expected when out of the blue a permition had gone missing, one that had been approved but due to some sudden changes in regulations had to be re-issued just at the time of arrival of our first group. As Westerners we are accustomed to some sort of logic and transparency in terms of contracts, agreements and normal ways of doing things but when visiting places governered by their own set of rules, customs and ways of living all our logical thinking is sometimes thrown right out the window. This set back was a proper blow in the gut of every member of the group as our departure to Lakshadweep was suddenly delayed from Saturday to Tuesday, cutting our fishing time in half. With this info being provided late Friday night after hours of build up over King fishers (local beer) it was a sad and frustrated group hitting the sack. However, from the morning after the whole group came together and decided to make the most of the situation and just deal with what was in front of us. Spirits were kept high and a one day snake head excursion resulted in a trophy fish for Jan-Hendrik.

Tuesday finally arrived and the group made it to the mothership, a 66 foot Yacht by Majesty that will serve as our home in Lakshadweep.
During the 3 days of fishing that was left we covered two different fishing zones. The six anglers popping and jigging landed some 50+ Giant Trevally, several Yellowfin Tuna, Doggies, Triggers, Snappers and the usual suspects. They also managed to break two rods, loose a good size Napo next to the boat and to top it off our friend John managed to hook two GT at the same time, a spectacular achievement to manage once in a lifetime. John however did it twice in one day and managed to land both fish on one of the occasions! We salute you!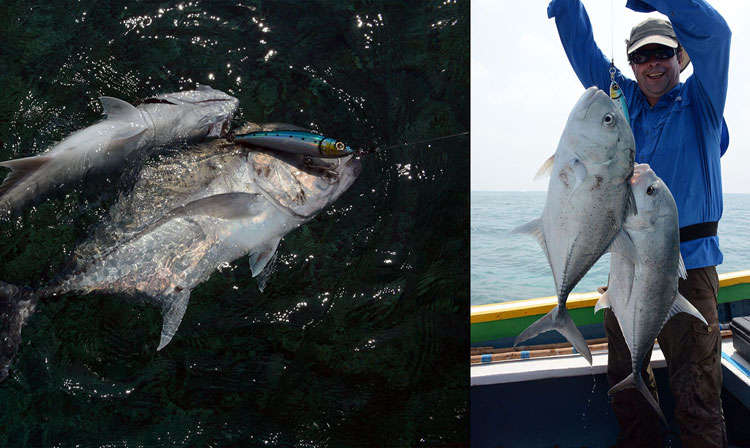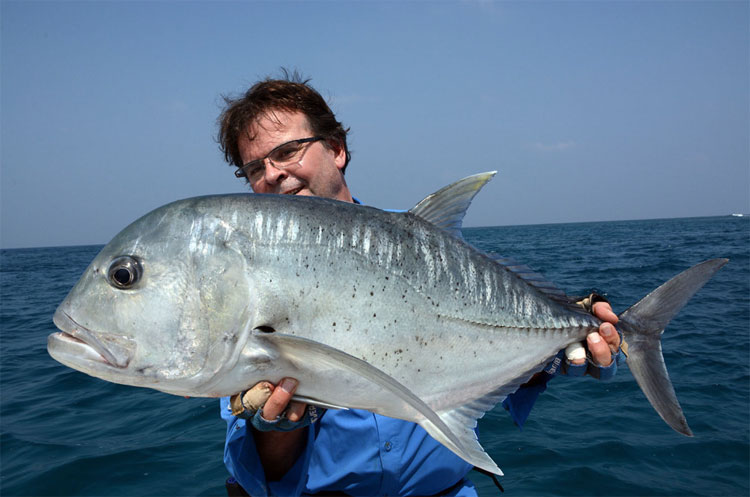 As for myself and Jasper who focused entirely on the fly game we managed to land 14 Giant trevally (most between 75 to 80 cm + forklength) and a bunch of Bluefins. Biggest landed on fly was an 86 cm fish caught on a shallow section of the reef but several Alphas in the 100 up to 120 cm size range were offered flies but opted not to bite! When fish this size comes cruising 10 meters in front of you, seemingly out of the blue as true ghosts just apprearing without any warning it's amazing how hard it is to suddenly cast a fly even 8 meters in a straight line without messing it up.

To sum it up it was a very eventful week with a truly amazing group who decided to make this a trip worth remembering in the best of ways! If you ask me the best thing about traveling the world and fishing places like this is still the people you get to meet along the way and the friendships that comes out of it! Embracing situations that doesn't go as planned and dealing with them will always be part of fishing and traveling and when a group of peple comes together this way it's a a true pleasure to be part of it.
Biggest fish of the week was taken on popper by Chris and was estimated to 25 + kg (not weighted).
Biggest landed on fly: 86 cm forklength by Jasper
If you would seriously like to join in this amazing action in 2017. There is ONE space remaining to join me Peter Collingsworth and we also have 3 places on the previous week which is a Sportquest Holidays single anglers week.
Details below:
Depart 19/10/2017
Return 29/10/2017
11 Days
10 Nights
6 Fishing days
£5,088 pp ONLY 3 PLACES REMAINING
Depart 26/10/2017
Return 05/11/2017
11 Days
10 Nights
6 Fishing days
£5,088 pp ONLY 1 PLACE REMAINING
To see the full trip details CLICK HERE
Hurry for as we now start to publish just how good this fishing is the spaces will not last long. We are also taking bookings already for the 2018 season.
Call our office today and become part of history in the making as Lakshadweep is bound to become one of the top fishing destinations in the WORLD.
Kind Regards Peter