When the opening week of a season starts off with 14 Giant trevally, 11 Permit and 12 Triggerfish, then it's a sure sign that it'll be an incredible season!
This week we are looking back at the epic season we had at Alphonse Island from September 2019 to March 2020. This past season was 25 weeks of pure fly fishing bliss!
In the Seychelles we have been COVID free since May and we are happy to announce the reopening of our borders. We welcomed our first guest back to Alphonse Island this past week. We are excited to share more back-breaking, arm-throbbing, mind-blowing fishing experiences with you!
Season Highlights
It was such an eventful season at Alphonse Island and St. François Atoll, that we actually don't even know where to start.
As usual, the bonefishing was fast and furious, but additionally Alphonse and St. François proved to be true to its reputation as a well-rounded fishery with impressive numbers of flats and bluewater species having been caught too!
Here are just a few of the achievements that were truly remarkable this season:
The 'most Bonefish in a day' crown for the season goes out to Leo, who caught 61 fish in one session.
The most bonefish caught in a week added up to a whopping 584 Bonefish.
Rob landed 120 Bonefish in one week.
The most Bonefish caught in one day was 334 Bonefish between 5 anglers.
The biggest Bonefish of the season was a beautiful specimen of 68 cm caught by Chantal.
Christiaan proved his legendary reputation by landing three Permit ranging from 40 – 65 cm.
Paul caught the largest Permit of the season with a 70 cm trophy fish.
The biggest Bluefin of the season was caught by Ashley, measuring an incredible 74 cm.
The most GT's landed in a single week tallied up to 33.
The largest GT of the season belongs to Peter who landed an enormous beast of 127 cm.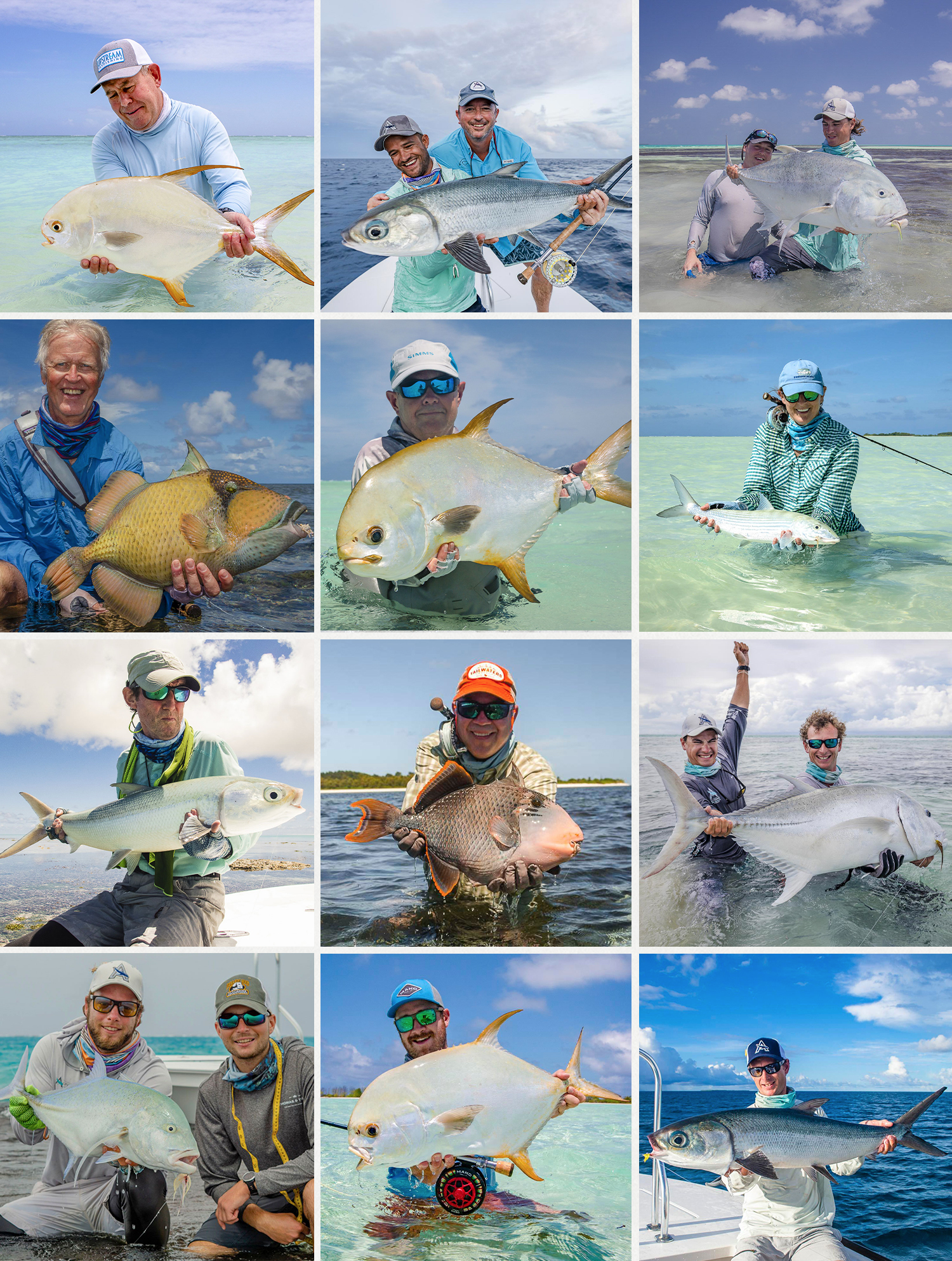 Do you like the sound of fishing the flats of the Seychelles? Looking to tackle some of the species that the Seychelles holds? Take a look at our bespoke tour pages for the Seychelles here.
Take a look at our fly fishing holidays to learn more. You can also contact us via the website or call us on 01603 407596. Our experienced team will be happy to help answer any queries you have.
Tight lines,
Peter