It is with great pleasure we can announce that our NEW Steelhead operation is in full swing and the first exploratory customers are enjoying some great Steelhead action.
Karl and his wife Eva arrived at Los Plateados for the beginning of their trip to south Patagonia, in search of a fishing holiday and a chance of catching the missing fish in their list, Steelhead.
On the evening of the 9th they arrived to Río Gallegos airport and were picked up by guides Pollo and Claudio to start the journey. On their arrival at the cabin chef Diego was waiting for them with a glass of red wine and dinner ready. It was time to relax now and rest for the first of three days fishing.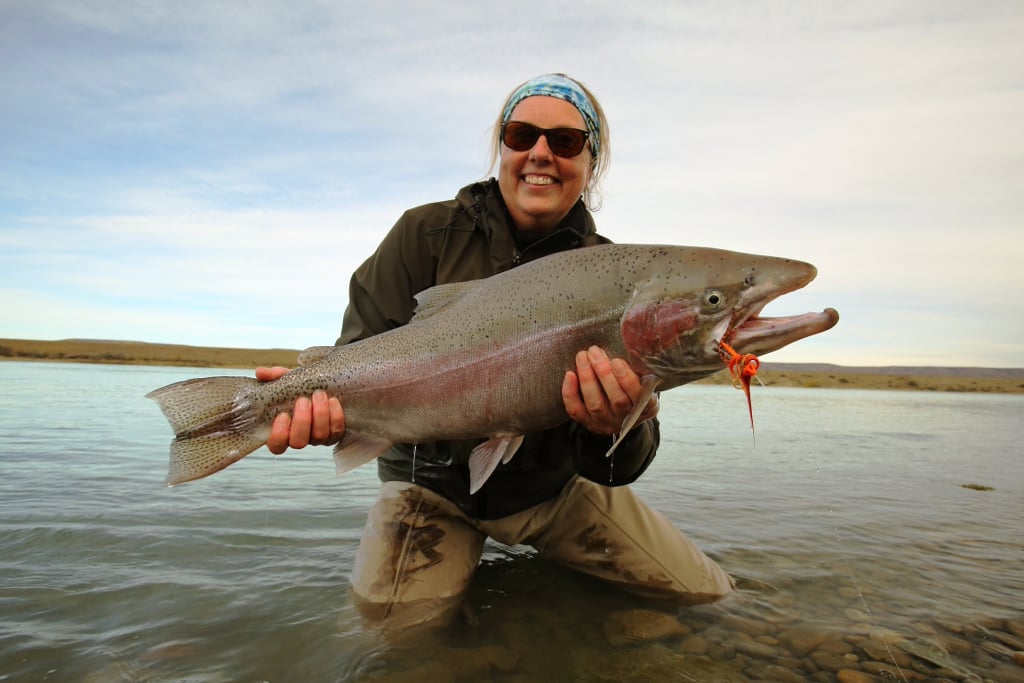 On the following morning, right after breakfast it was time to set up the tackle. Karl, an experienced Atlantic Salmon angler was facing a new challenge and a different type of fishing. For his wife Eva it was time to pick up the double handed rod again and catch up with the casting while chasing these amazing fish.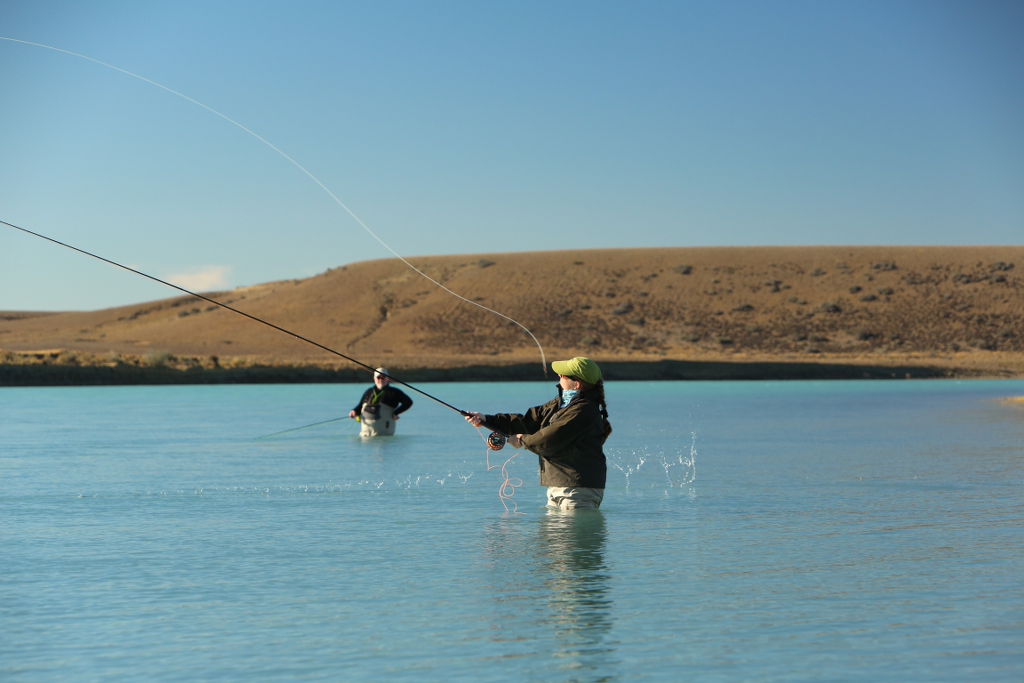 To say that they both enjoyed their stay over these three days, they decided to fish only 2.5 days as they wished to enjoy the scenery on the last afternoon. The reason they took a day off was quite simple they had both managed to add Steelhead to their list of species. The end result for the first time Steelhead anglers was:
Result for Day 1: Three fish landed and two lost.
Result for Day 2: Two fish landed. One 16lb and one 17lb.
Result for Day 3 (morning session only): One Steelhead landed.
Already only after two trips we are already averaging 1 fish landed per angler per day
If you want to come and explore this last frontier of Steelhead fishing in the world and be some of the very first anglers to make your mark check out the full trip details HERE