Today is an update about our return client from Antibes, southern France: Andre (nicknamed "Dede"), who is fishing with us right now for 10 days.
Dede is mainly into carp fishing in his native country. He has booked us for the 4th time, this time for 8 days fishing at the new Bung Sam Lan lake; plus a couple of days giant stingray fishing at the very end of his trip.
Since the beginning of his sessions at the lake on Feb. 14, he has scored numerous catches of Siamese giant carp, and Mekong giant catfish.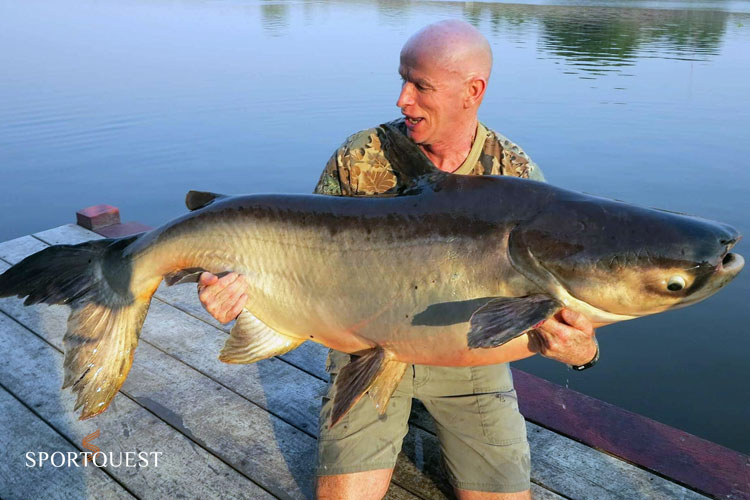 To mention only the biggest ones he has fought:
On day 1, he had a huge Siamese carp hooked up but was unable to land it. That mega size carp went under his fishing platform. The fight ended with a broken line.
On Day 2, Dede did not learn the lesson enough well. The very same scenario happened with another caho carp.
After having lost 2 biggies, he scored on Day 3 and Day 4 two good size Mekong giant catfish captures weighing respectively just over 50 kg and 60 kg. He lost a "freight train with fins" estimated well over 100 kilos. That cafish was unstoppable. It spooled out his reel though it was loaded with 80lb PowerPro braided line.
Finally yesterday Feb.17, Dede landed at the end of the afternoon a lovely Siamese giant carp estimated by Kik weighing in the 50 kilos mark (see attached photo).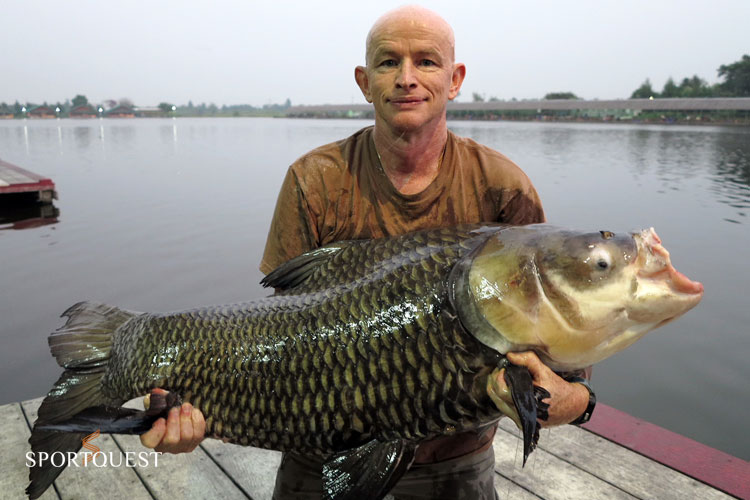 Enjoy the video of that catch
To view this destination on our website simply CLICK HERE
Tight lines / Paul