Week 31 was a memorable one at the Fishing Lodge Gaula River Norway. The fine fishing continued and resulted in a new personal best salmon for guide Freddie Larsson when he caught (and released!) a fine fish of 18.1 kilos (just over 40 pounds) from Kjellfloa. The fish was caught on a micro tube fly and size 12 double hook. with decent water levels continuing, the fishing was once again excellent. In addition to his giant fish, Freddie caught several others from Kroken, Fjeseth (beat 1), bottle pool and Railway pool.
Also fishing in this week were Stewart Allum, George Howard, Anders Dahl Eriksen and Peter Johansson whom caught three salmon and Peter Johannson whom caught several fine fish to over 9 kilos.resh back from filming with the BBC, I was keen to join in the action, catching a salmon (sometimes more) a day, the best being measured and estimated at 11 kilos. Sadly, I lost a monster fish on the bottle Pool after a 20 minute fight. The fished jumped several times and was a proverbial bar of silver that was in the same league, size-wise as Freddie's monster. It was the most terrifying fight I have ever experienced with a freshwater fish, truly brutal, with the salmon attempting to leave the pool and make the rapids on several occasions. Sadly,, we will never know how big it was since it slipped the hoos as Anders Eriksen was about to net it.Small flies seemed to be the order of the day and most of us took the opportunity to fish with floating lines. The most succesful flies were Gaula Howler, Banana Fly (small tubes and bottle tubes) with Sunray Shadows fished high and fat in the gloaming.
In one glorious twenty five minute period, myself, Freddie and Peter, caught and released three cracking salmon all from Gaula River Norway. Freddie scored first with an eight kilo salmon from Railway, followed by a nine kilo hen fish for Peter from the top of bottle pool for Peter. Not to be outdone, I had an eleven kilo fish smash a sunray shadow at the tail of the bottle pool as the light was fading.
We finished the week with 26 salmon and 2 seatrout, with fish being caught on Kroken, Kjellfloa, Railway, Old Bridge, Bottle Pool, Lillestrom, Roholen and Fjeseth all from our Gaula River Norway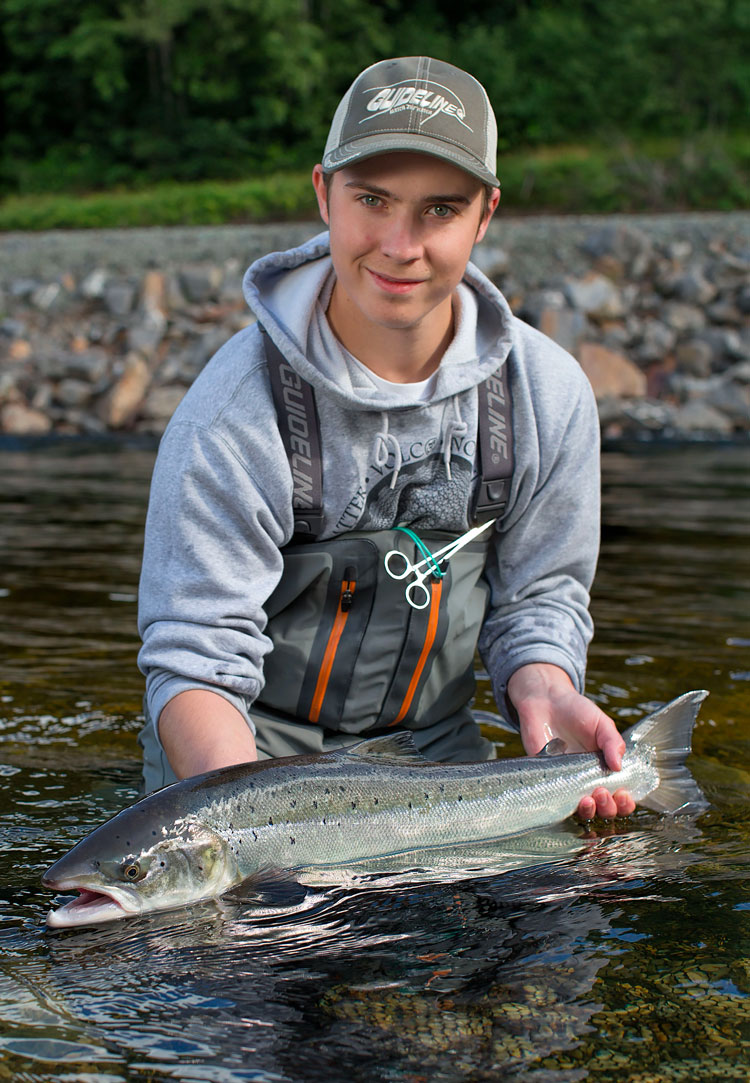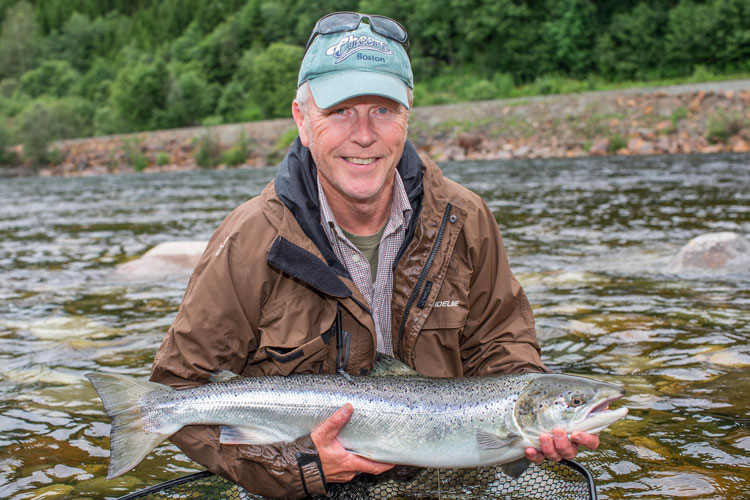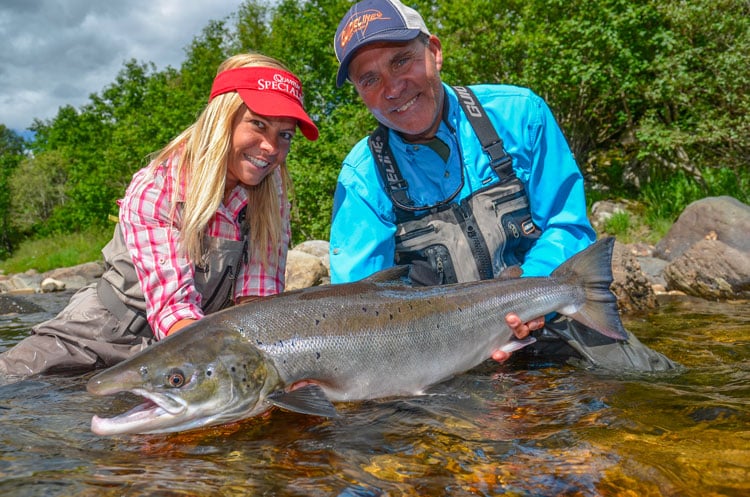 If you would like to join us in 2016 we now have rods available. Check out the full details Click Here
Regards Peter