Camp Bonaventure Fishing & River Report June 12 to 18th
I spent a lot of time checking the weather forecast last week, looking, hoping and praying for rain. Our rivers are very low for this time of the season. Strange as it may seem, last month at this time the Bony, Grand and Petite were experiencing the highest spring run off in recorded history. As I am writing this weeks report its beginning to rain. The forecast shows showers and a day of rain next week, we sure need it.
The Bonaventure is flowing at 24 m3/s , normal for this time of the season is 40, The Grand Cascapedia is at 30 m3/s, not too bad as normal is also 40 for this time of year. the Petite Cascapedia really needs water. It flow is at 16 m3/s, it should be in the 35 range.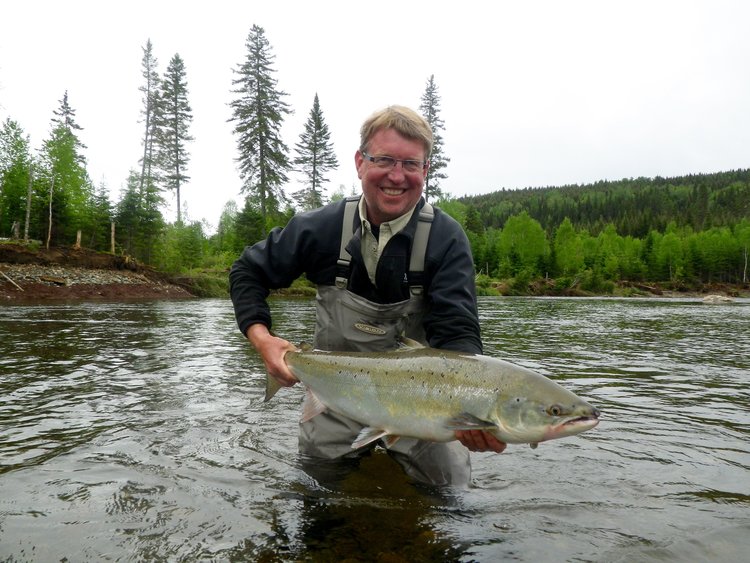 Brigar with a nice salmon, Congratulations Birgar, see you next year!
Salmon fishing is always so dependant on water conditions, more so than most other types of fishing.
Fishing on the Bonaventure has been challenging but we did manage to land some fine salmon. Low water conditions effect the fish making them harder to catch. We've been seeing fresh salmon everyday, but getting them to bite has been a challenge. We've been doing very well on the Grand Cascapedia and have taken a good number of fine salmon this past week. The Petite Cascapedia opened on June 15th and we have yet to take a fish. Our guides floated the river last week and saw a number of fresh salmon , we defiantly need rain to bring our first run in. Hopefully this upcoming week.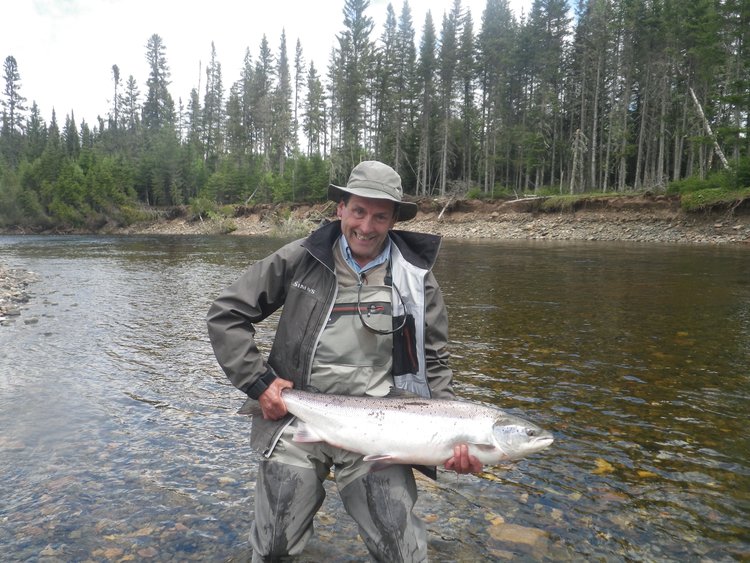 Camp Bonaventure regular McLean with a nice one from the Grand Cascapedia
The "must have" fly's for this past were the Blue Charm, Stone Ghost and John Olin in Sizes 6, 8 and 10. Tube fly's continue to produce every day, especially the smaller ones and hitch tubes. Dry's were responsible for about half the salmon caught, Brown , green and Blue bombers in sizes 2, 4 and 6.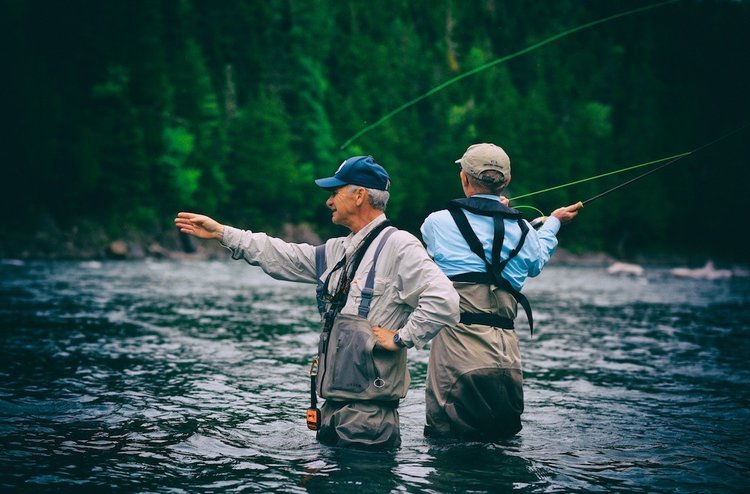 Camp Bonaventure master guide Bruno LePage sure knows where the fish hold.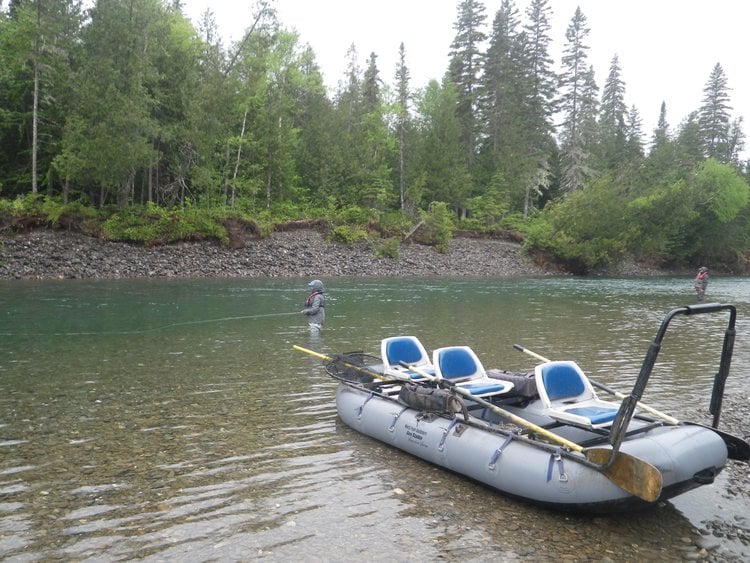 Water conditions are perfect for our float trips.
Lets hope mother nature smiles upon us this week with a good downpour.
I hope you enjoy our weekly little river and fishing reports, so keep checking once a week for all the updates.
If you would like to join us in 2018 Click Here to see the full trip details.
Until next week
Kind Regards Peter