Château Mátra | Hungary
Set on the edge of the village of Bodony and located on the northern slopes of the Mátra Hills, an 80-minute drive northeast of the Hungarian Capital city of Budapest. The impressive Chateau Mátra is only 90 minutes transfer from Budapest airport which allows for a quick journey time to your destination.
The lodge has a south-facing aspect and is situated on the edge of the settlement in quiet and peaceful surroundings rising above the village. The impressive trophy room which serves as the lounge and dining room offers guests spectacular views of the volcanic Mátra hills stretching to the south where the highest point in Hungary is located.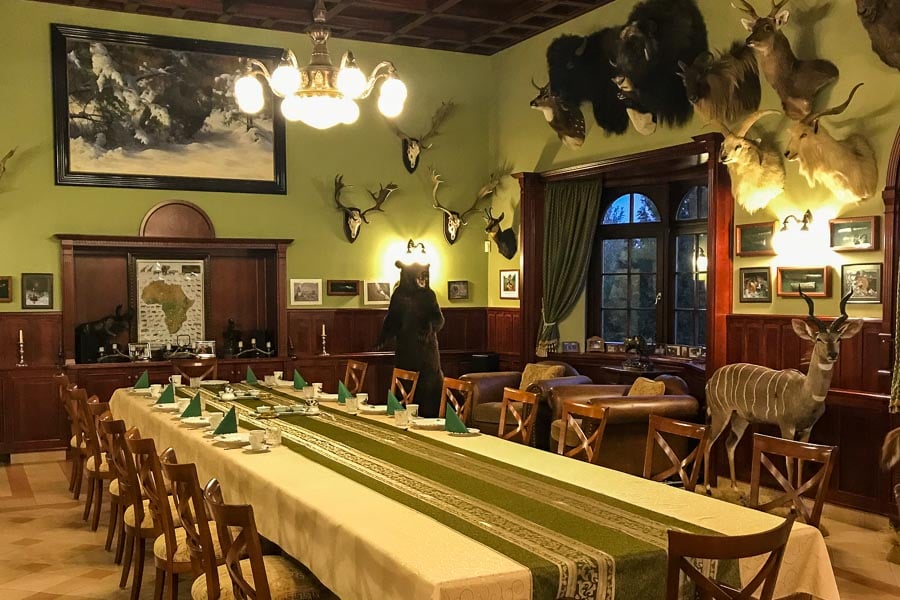 Walking through the stupendous hunting lodge you will be in awe of the magnificent decor and its charming history. The Chateau Mátra offers comfortable and stylish accommodation for up to 20 guests, with 6 twin rooms and 7 double rooms all with en suites.
Each room is decorated in the Chateaus grand theme and comes with a television, a small fridge and of course free WiFi and overlooks the beautiful estate on which it sits.
The creamy yellow exterior of the building gives a grand yet welcoming impression and the courtyard is beautifully situated at the bottom of a sweeping staircase to the entrance of the property where the final day's parade of the game is laid out for respect.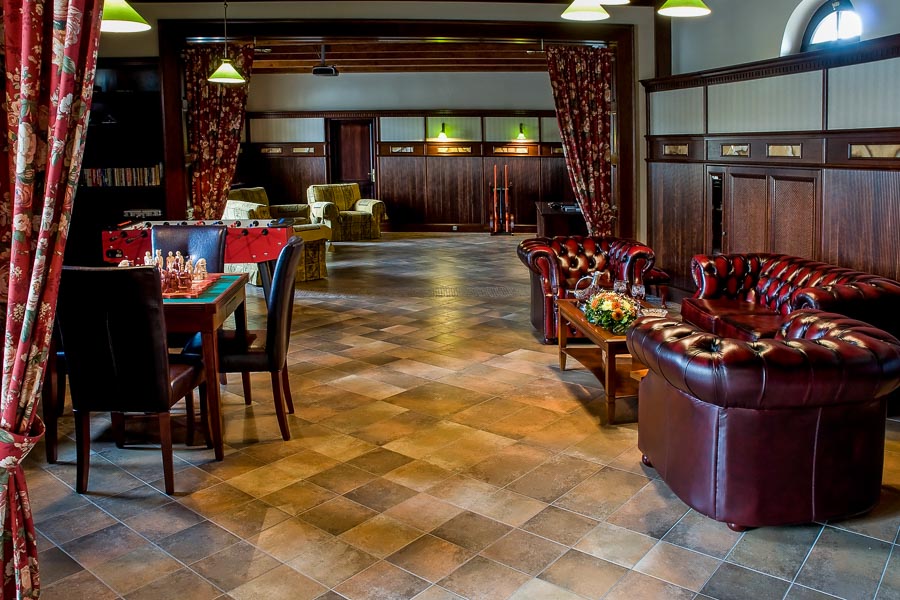 Additional activities can be provided for the non-hunting companions should they wish to travel with you. Guided tours can be arranged to the nearby towns of Gyöngyös and Eger which are both excellent wine regions and of course the capital Budapest.
The nearest village is Parád which is famous for its mineral water and thermal baths. The hunting lodge offers music, sauna, steam room and massage should you wish to stay closer to home.
Key Features:
Board – Full Board
Power – 230v
Equipment Hire – Gun hire available
Rooms – Double and Twin rooms
Meals – Breakfast, Lunch and Dinner
Cards accepted – Both Cred and Debit
Internet – Free WiFi
Alcohol – Reasonable limit
Cash Accepted – Euros, Forint and US Dollars
The food at Chateau Mátra is very carefully prepared and it is renowned for its typical Hungarian influences. The chefs use a lot of game meat and locally cultivated ingredients to provide you with the most delicious meals. Please note that the kitchen staff will cater for any special diets and allergies.
A typical lunch would be asparagus cream soup, fois gras, poached egg followed by a venison trio (Loin, ribs and sausages), wild garlic gnocchi, beetroot, mushroom, goats cheese and date sauce. To finish for dessert you will be served dark chocolate mousse, hazelnuts and strawberries.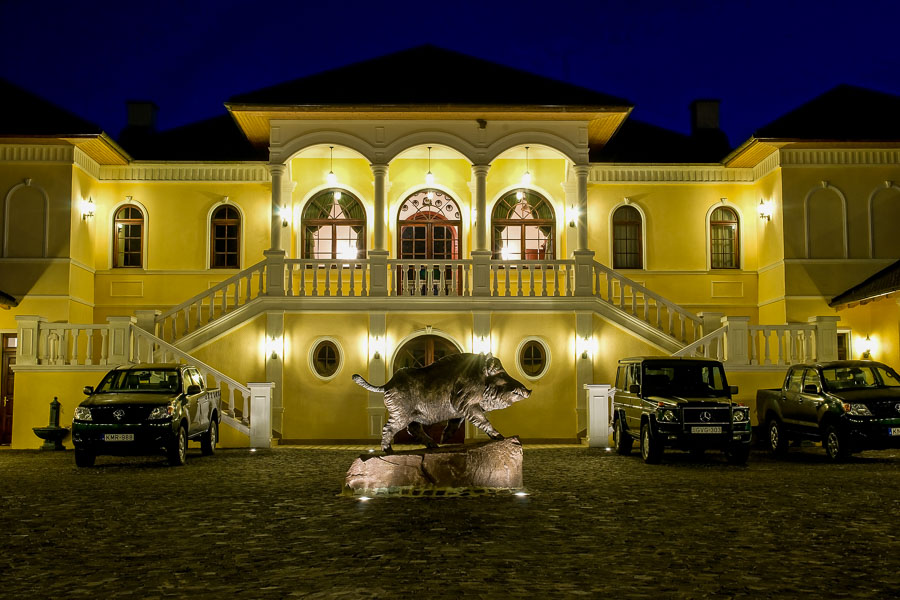 For more information, visit our Pheasant Shooting in Hungary tour page. If you have any other questions, always feel free to contact us and we will be happy to help get you on your dream fishing holiday.