Day In The Life Of A Norwegian Guide
We are continuing to follow our family that are enjoying their holidays at our stunning camp on the Lofoten Islands as they attempt to do battle with some of the monster Halibut that are lurking around.
FISHING REPORT
Head guide Johan has been keeping me updated with their exploits and the most recent one has tickled me slightly. It was their last days fishing and the father had decided on an early start with guide Johan so they headed out for some early morning action.
It didn't take Johan long to find a good area known for its Halibut action. Soon they found themselves attached to a lovely sized Halibut and after a quick fight they soon had a Halibut by the side of the boat. Quickly measured and photos taken she was sent on her way.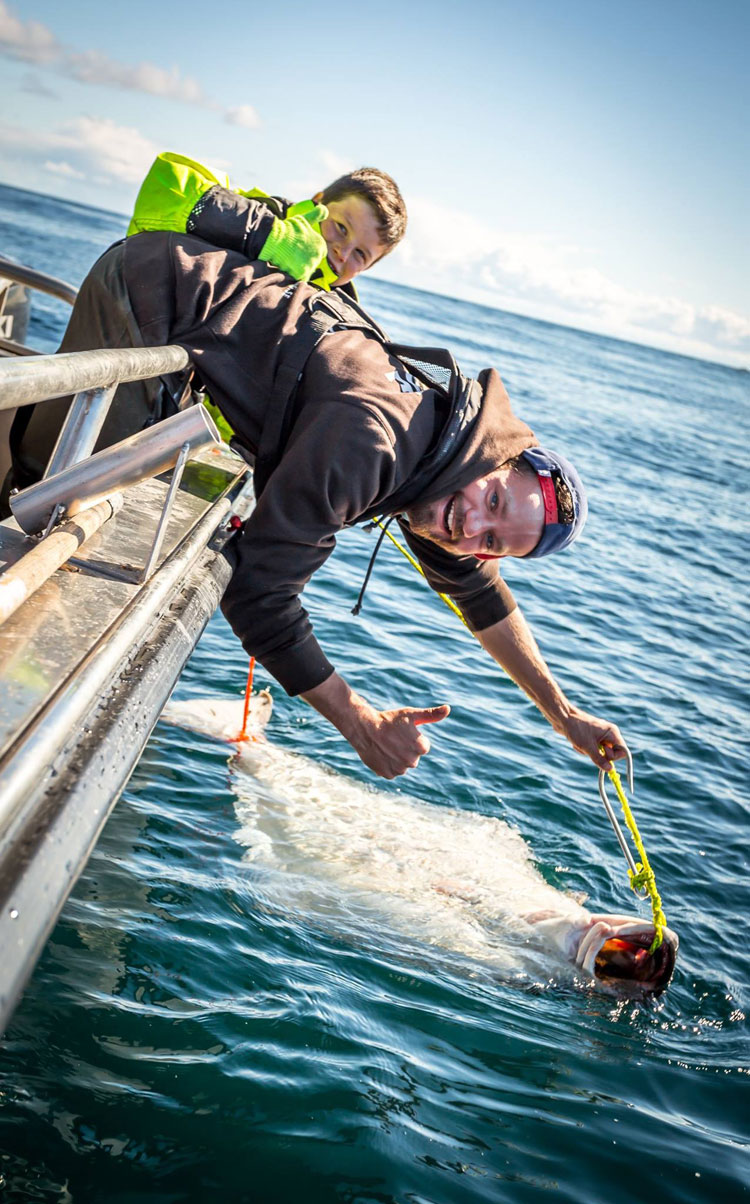 What a great Halibut for his first
The fishing then slowed down a little so a decision was made to go back for some lunch and return back out in the afternoon with the rest of the family.
Lunch taken and it was full steam ahead back to the Halibut marks. Camilla was the first to hook in to a Halibut and all she could do was to hold on as most of her line was disappearing. This fish was taking line fast, so Johan the guide screamed for everyone to reel in as they ahd to chase this fish before they lost their line.
It was heading fast for the drop off which was only a few hundred metres away from the boat. Camilla had no chance of slowing this Halibut, but eventually we got the upper hand and positioned the boat directly above the Halibut and the fight was a little easier. After about 10 minutes we caught the first sight of her prize and what a beast, then the fish wised up to what was happening and rushed again for the drop off taking all her line that she had gathered back.
Camilla soon found herself very worn out and asked the guide to take the rod. He took over for a few minutes and soon found himself sweating as the fish rushed further and further away from them. Camilla soon found her feet again so the rod was passed back for round 2. After a further 20 minutes of trying to get this Halibut to leave the bottom we were in stale mate!
They were now in 120mtrs of water and the fish still wanted to get in to deeper water, Camilla had to take another rest so Johan the guide took over once again. This time he had striped off his clothes down to his T-shirt. By this time the fish was heading deeper and they soon found themselves in 140mtrs of water. Johan had to do something as this fish was large so he cranked up the clutch and gave it all he could and after 20 minutes he was gaining metre after metre, then it happened. This very large Halibut decided he had had enough and simply spat the hooks……… There they stood exhausted, sweaty and breathless not knowing actually how big this fish was, but that's fishing!!
Johan the guide commented, "During my seven seasons as a guide at the Nordic Sea Angling, I have never known anything like it.. What it was or how big it was for me to say, but that fish, I will never forget".
After all this excitement we decided to move to a different location for one last drift. Soon after the lures went in the Dad had hooked what looked to be another good fish. He was more in control of this fish and soon had her beaten. Johan the guide done everything right and soon had her tied to the side of the boat ready for pictures. Johan offered the father to take a swim with this fish as it was his personal best. Given the fact that the father was visually impaired this was the perfect way of actually feeling the size of his biggest ever Halibut and by the looks of the pictures he certainly done a grand job.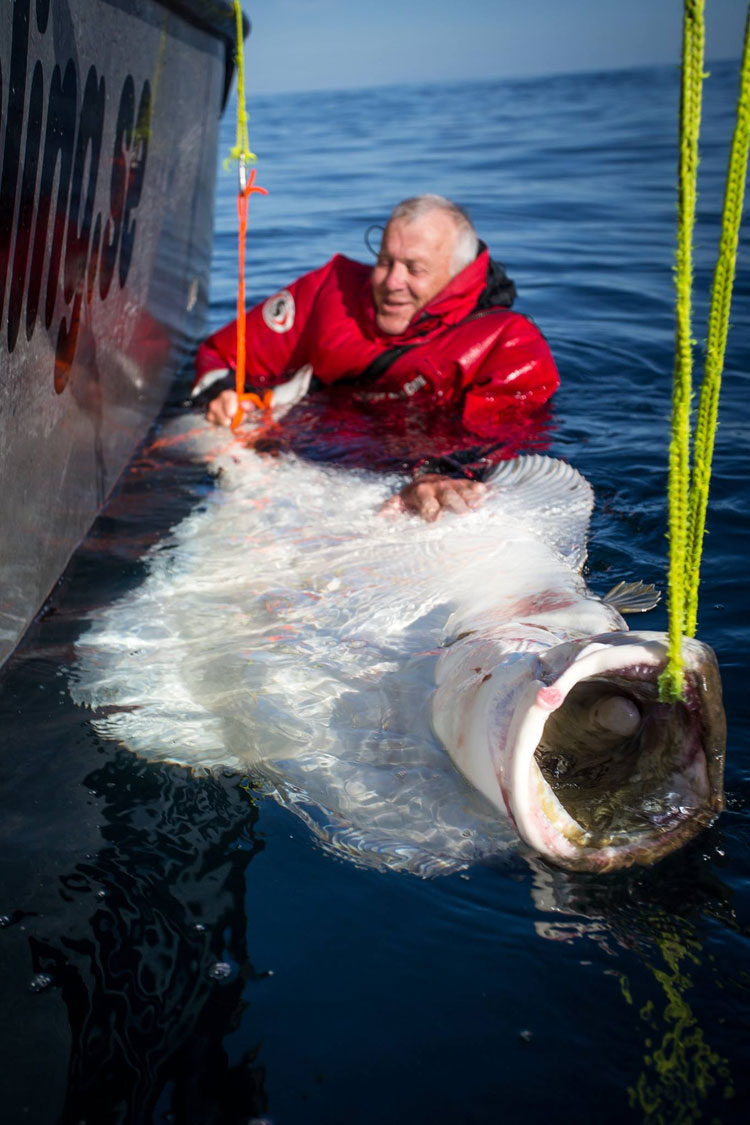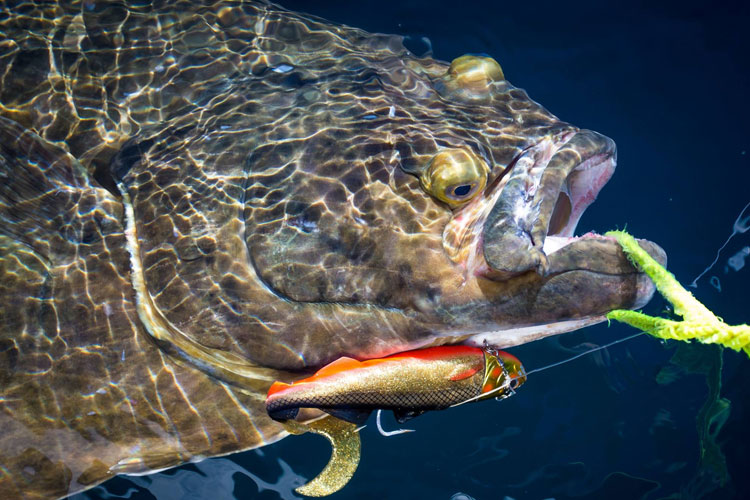 Well what a way to end your weeks family holiday. Thanks Johan for the report and pictures.
If you are reading this and would love to get in on the action call our office today on 01603 407596 as we have very few weeks left now for 2017 and maybe your only chance of fishing this camp as when the weeks are full that's it until 2018.
To view this destination on the Lofoten Islands Click Here
Hope you have enjoyed this little report
Tight lines
Paul Stevens