Dreams Do Come True King Of The Catch
Back in 2016, Angling Direct the UK's biggest tackle company, launched a competition that would blow all other fishing related competitions out of the window and named it 'King Of The Catch'
The rules are so simple and anybody who enters, stands a great chance of winning one of the five categories. The categories are:
The rules are so simple, all you have to do to enter is to submit what you think is your best fishing related picture. You will then be entered in to the competition! All you have to do after this is to ask your friends and family to vote for you either via Facebook or directly on Angling Directs website. It really is that simple and then around September the competition will end and the votes would be counted and the person with the most votes for each category will win loads of excellent prizes including a holiday of a lifetime for two persons that matched up with the category you entered.
The Carp category won a trip for two people to Canada Carp fishing on the St Lawrence for 9 days.
The Predator category won a trip for two people to Thailand to fish with John Wilson for 9 days.
The Coarse category won a trip for two people Sturgeon fishing in Canada on the Fraser River for 9 days.
The Sea category won a trip for two people on our hosted Havoysund sea fishing in Norway for 9 days.
The Junior category won a trip for two people to fish the River Ebro in Spain for Catfish and Carp for 8 days.
Now all these holidays have been taken and all the winners of the 2016 competition are now home and boy they all had such great times catching some dream fishes from some awesome destinations. Below are the happy winners at each of their locations and as you can see from their faces that had the best time.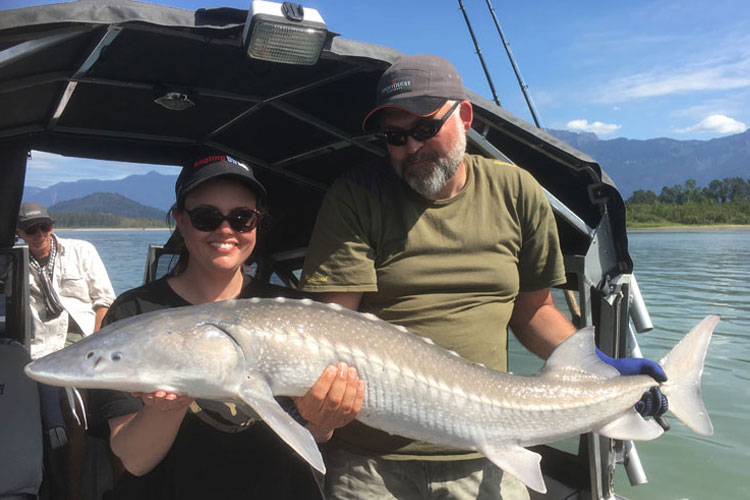 Ric who won the Coarse category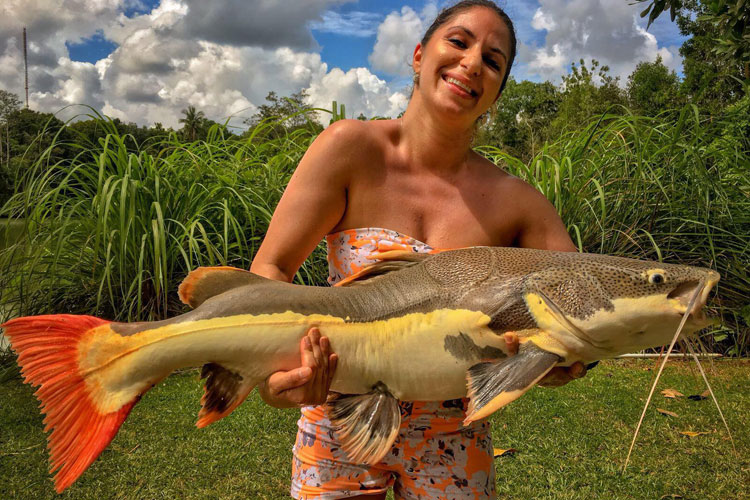 Arezue who won the predator category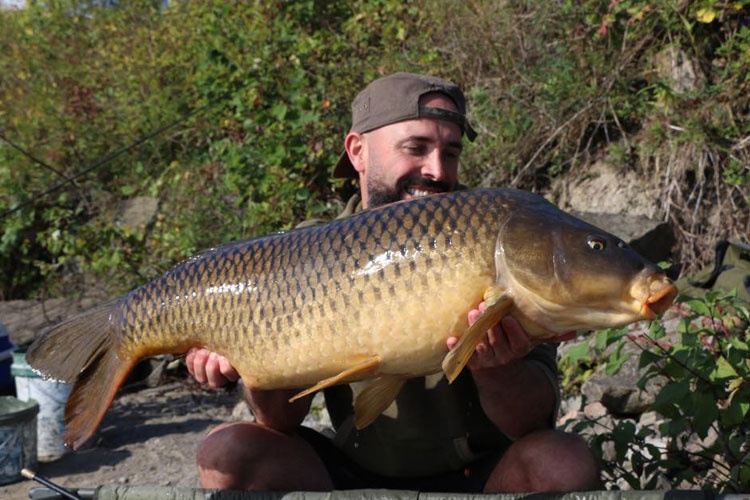 Ray who won the carp category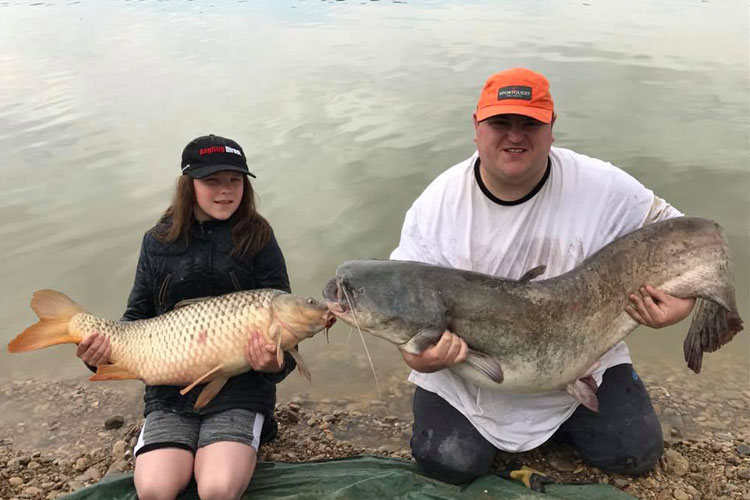 Jodie who won the junior category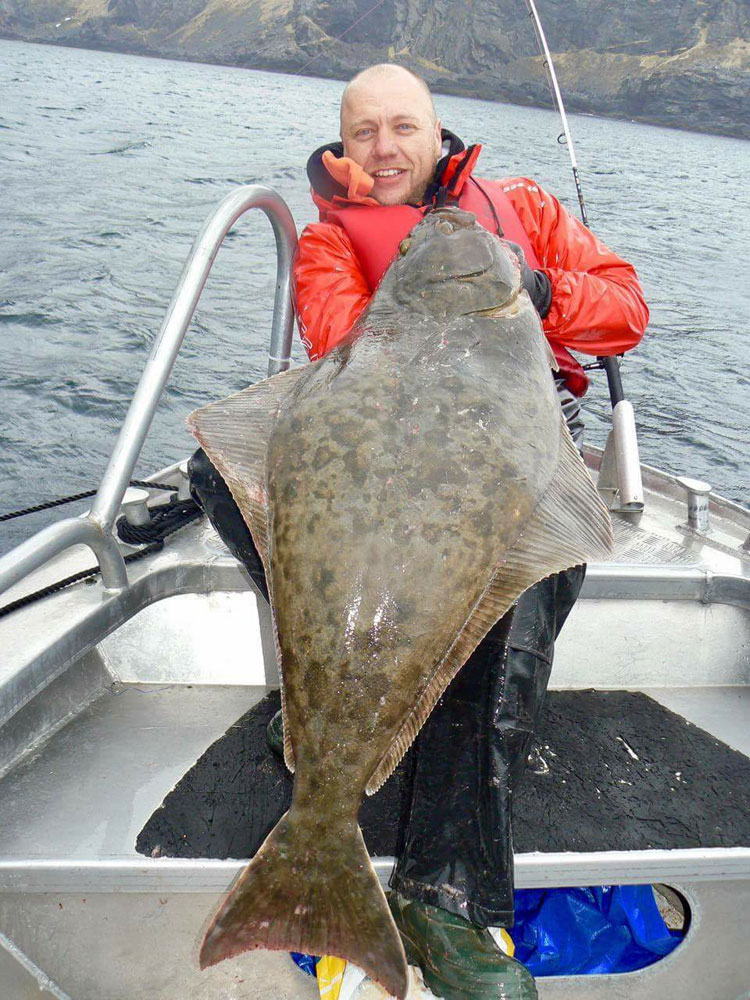 Ben who won the sea category
The 2017 King Of The Catch has now closed and all the winners have been notified so lets all send them our congratulations and we all look forward to hearing their fishy stories and I bet they are blown away with their prizes.
Below is a quote sent to us from Mrs Arezue Wright who won the predator category and is currently fishing out in Thailand with her husband:
"Today was another absolutely fantastic day fishing and learning so much with the added bonus of spending lots of quality time with the legendary Mr Wilson and his beautiful wife. Dave managed a 60lb+ Redtail and I landed this stunning Tiger Catfish who gave me these war wounds and shredded my arm lol and also a beautiful 40lb Redtail. All in all I feel so privileged to be be given the opportunity to fish with this wonderful man. I'm so excited to see what tomorrow brings"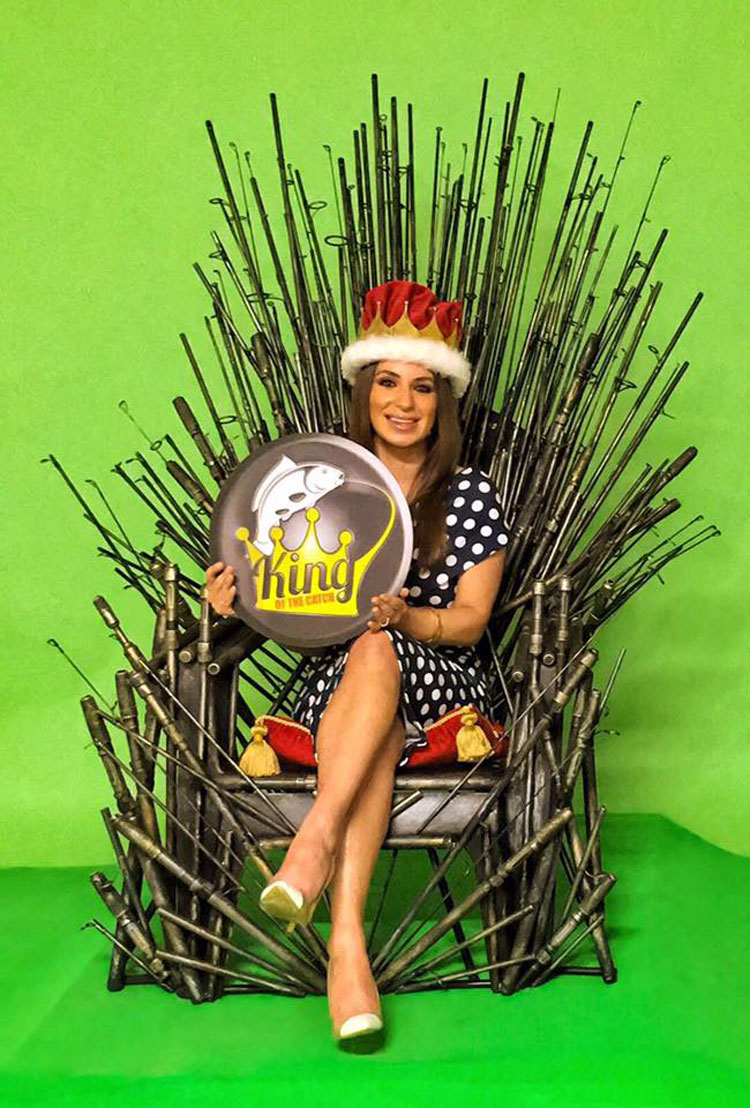 Arezue Wright collecting her prizes at Angling Direct
As you can see, this competition is real and the only way you stand a chance of winning one of these huge once in a lifetime holidays is to enter. The 2018 competition will start again next year so keep an eye out on our Facebook page and also Angling Directs Facebook page and we will keep you informed when the competition starts again.
Tight lines
Paul