Fishing Report Kau Tapen Lodge – Week 6 2017
Fishing Report Kau Tapen Lodge – Week 6 2017
Week 6: Feb. 11 – 18
It's safe to say this has been our most prolific week of the season, so far. And we can back up that claim with an outstanding number of incredible fish brought to hand.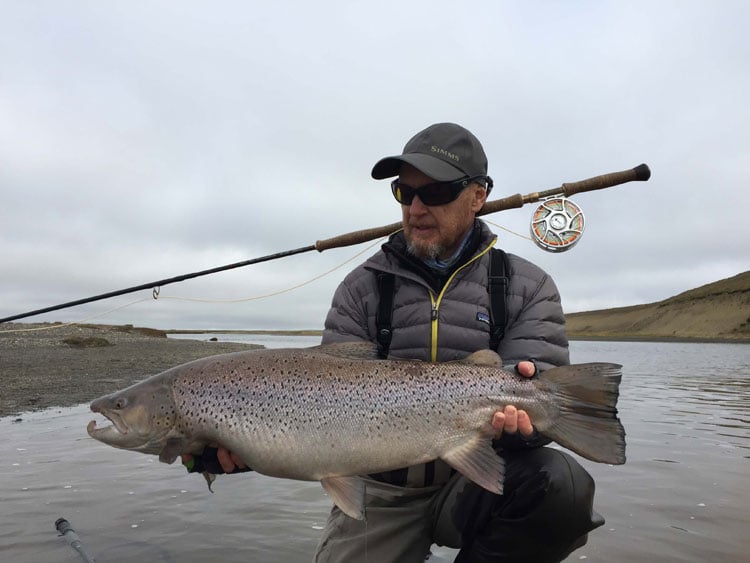 Toward the end of last week rain caused the river to blowout and rise with about a foot. By Tuesday the water had started to clear and was looking perfect. Sure enough, we managed to find plenty of the running fish. The quality of fish this week was outstanding. The majority were fresh bars of sliver and the average weight was more than 10 pounds.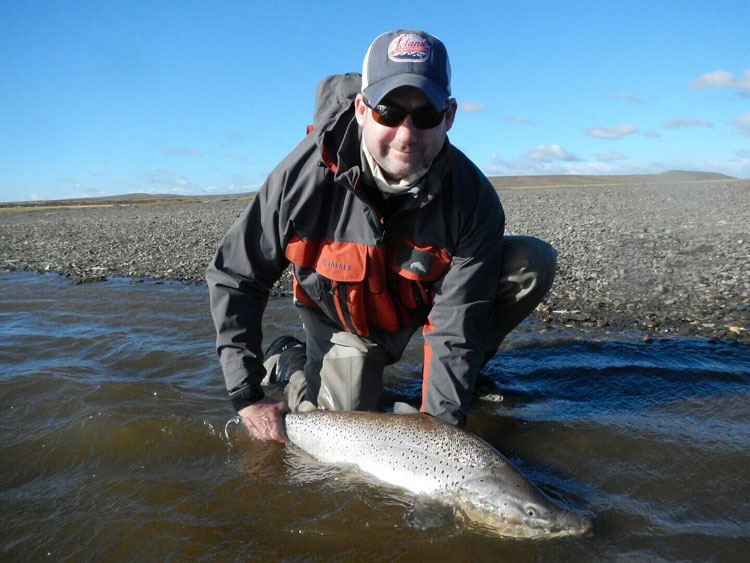 John had a fantastic week, landing 5 fish weighing over 20 pounds as well as numerous others in the high teens. Pretty sure we'll be seeing him again next year…. Ivan had a great morning in Lucy's midway through the week, hooking three fish all over 15lbs in a matter of 30 minutes. David, however, had an afternoon session that out of this world. On the last evening he was in Caroline's with his father just before dark. And standing in the same spot he hit three consecutive fish: 22, 22, and 25 pounds. David's farther Kjell, who was fishing the pool below managed to catch an 18-pounder and came marching up the river thinking he would be top rod for sure, soon to find out he was far behind his son.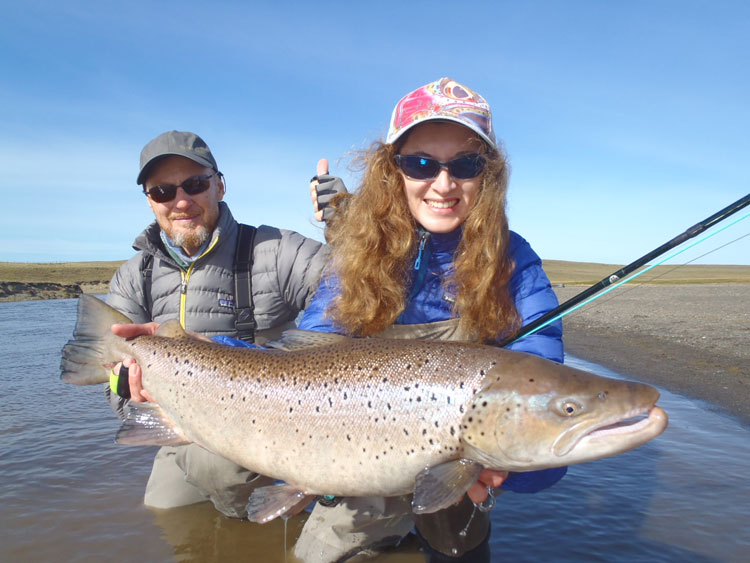 Overall, it was truly an unforgettable week with some outstanding stories and fantastic fish. We hope to see you all again next year. The river has dropped off slightly toward the end of the week. But as of his writing it's been raining hard again. I'm sure we will get another push soon.
The results for the week were:
Water Temp: 14C
Biggest fish: 25 pounds, David
Number of Fish over 15 pounds: 58
Average weight: 11.68 pounds
Remember if you like what you see and would like to join us this season we have the odd rod available in places throughout the season. We are also taking bookings for the Sportquest Holidays hosted weeks for the 2018 season.
To see all our fishing trips in Argentina Click Here
Do not miss your chance call me today 01603 407596
Kind Regards Peter