St Brandon's Has a NEW Land Based Operation
St Brandon's Has a NEW Land Based Operation and after years of negotiations we have finally secured the rights to develop a land based facility on St Brandon's Atoll. Situated in the fish rich northern part of the atoll the guesthouse is mere meters away from one of the most productive monster Bonefish and Indo-Pacific Permit flats on the planet!
Make sure you do not miss your chance, this is really on of those holidays that dreams are made from.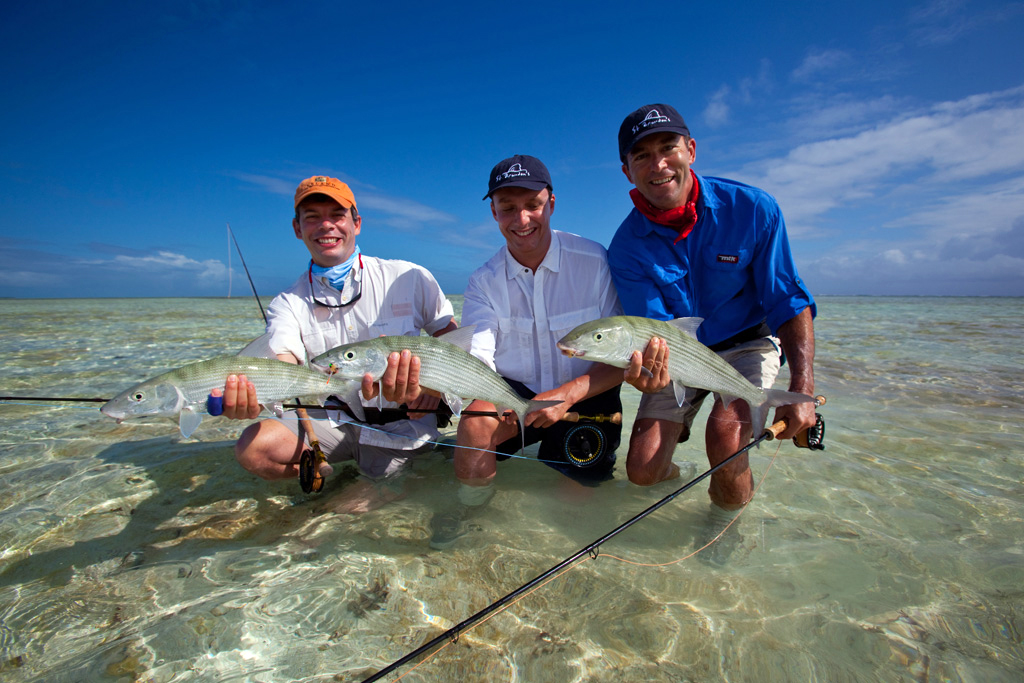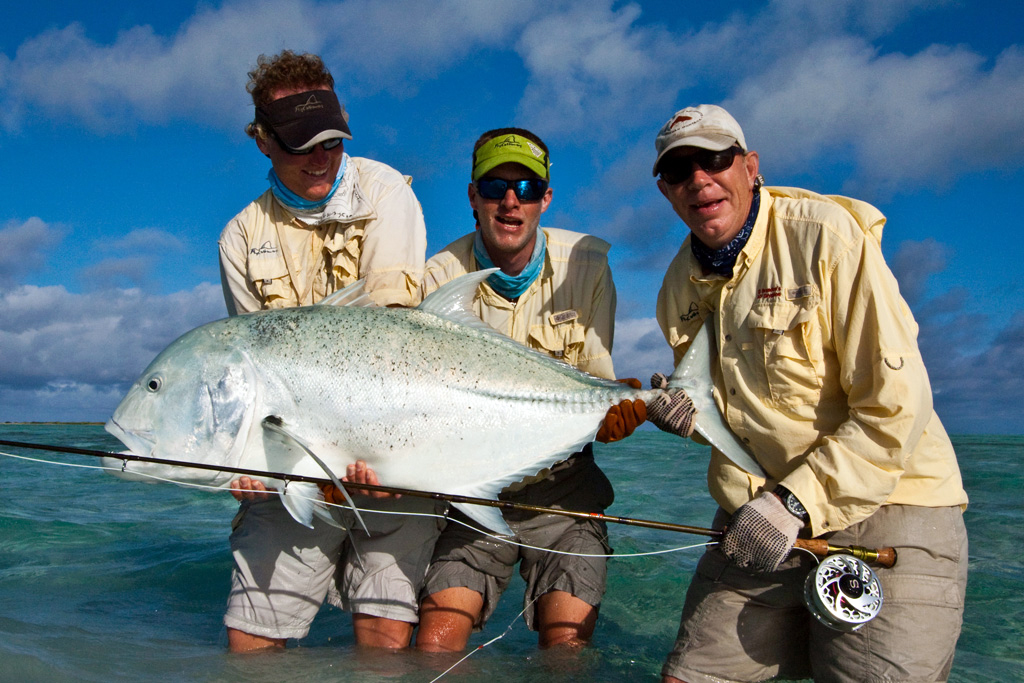 Previously St Brandon's was run as a live aboard operation, as foreigners were not permitted by the Mauritian authorities to stay on land. The last 5 years of hard work have finally paid off and we are excited to announce the beginning of a new era in this project, the St Brandon's land-based experience!
If wading and sight casting to double figure Bonefish on powder white sand flats or hunting monster GT'S is your thing, then look no further, St Brandon's Atoll is the destination for you.
This will most certainly be the most spectacular Bonefishing you will ever encounter, as on most tides anglers can expect to see shoals of these shallow water speedsters as well as enormous singles and doubles. On a recent exploratory trip Bonefish of up to 87cm fork length and weighing 15lbs were landed.
This fishery is also extremely well balanced and offers anglers a variety of species to choose from, as there is plenty of Indo-Pacific Permit, a host of Trevally species including Bluefin, Golden, Yellow Dot, Green Spot and Giant Trevally of over 100lbs in weight.
Guests will be accommodated in a comfortable guesthouse on Raphael Island situated in the fish rich northern part of the atoll. Although the guesthouse is by no means luxurious, it is clean, comfortable and considering it's a remote location, is all a travelling angler needs to enjoy the finest trophy Bonefish, Permit and GT fishing available in the Indian Ocean.
To top it off, there is a highly productive, easy wading, flat just meters away from the front porch! If you are still undecided view all our saltwater fly destinations. Click Here