Last Minute Halibut From Lofoten Islands Norway Report
Looks like the Halibut are fully awake now at most of our camps and when we get reports like this, it makes us in the office wish we were fishing.
This destination in Nappstraumen on the Lofoten Islands has been producing many good catches of recent, from large Cod to huge Halibut like this one. Most of the Halibut grounds are very close to this location and some days you only need to travel a couple of minutes in to the main stream to find some huge Halibut.
We have some prime weeks still available for this season but if you have already got plans then why not enquire about 2018 season. If you would like a quick chat with me about this destination call me on 01603 407596. Enjoy the little report:
FISHING REPORT:
Today there are only 4 boats left to fish, and all crews are from Holland. The weather has not been as good as previous days, but still calm and fine, and the stream has been remarkably calm.
All 4 boats wanted to bet on halibut last day, one last hard bet before the home trip, and with spikes at the highest point everyone drove out tomorrow.
Just before lunch, I received a phone call. An excited Dutchman calls me saying
"One meter, one 98 centimeters"
I thought first they had caught 2 separate Halibut around the meter, but he reprimanded me with a laugh, and I got the shock of the day! So, with a huge delight, I would like to introduce the new yearly award for the NSA at 198 (!!!) Centimetres and 103.8kg according to the measurement table.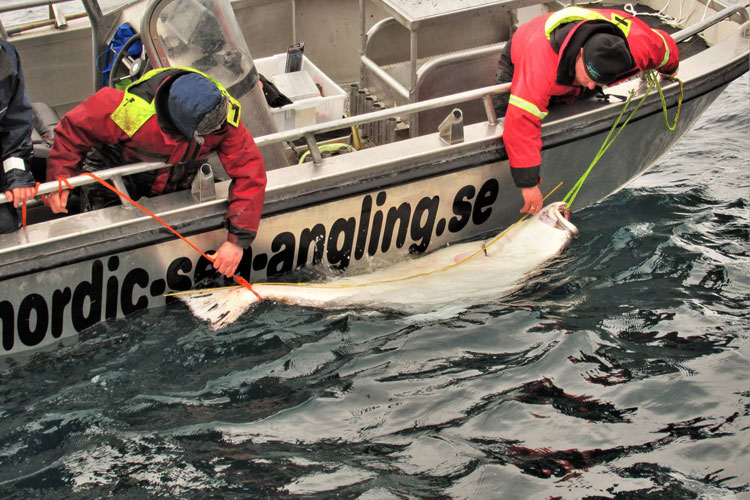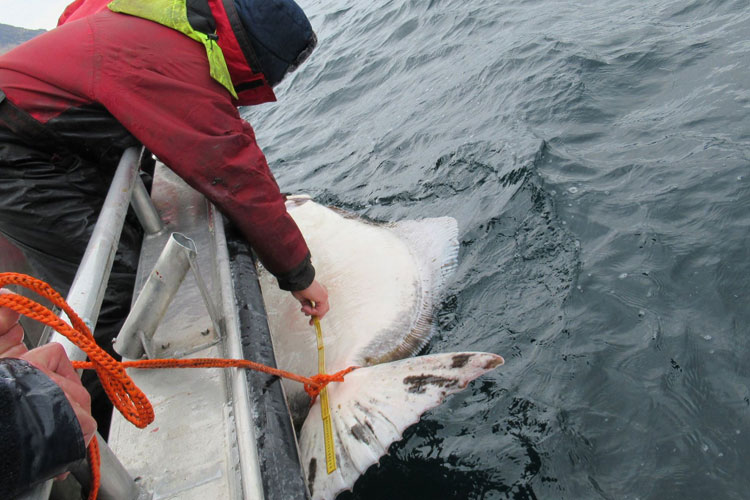 All of us at Nordic Sea Angling really want to congratulate the catchman Albert De Boer for a real dream fish, a truly amazing fish that will be remembered for a long time! He described a hard fight and a huge joy when landed successfully, and again swam free.
In addition to that, several halibut has been caught last few days, but nobody can measure Alberta's dream fish!
Oven n out
Wow what an awesome fish and we would also like to congratulate the angler on such a dream fish, memories made for a lifetime. If you would any more information on this destination on the Lofoten Islands feel free to call me on 01603 407596
To view our full trip details CLICK HERE
Tight lines
Paul