Leadshot Ban – What does this mean for the future of shooting?
As far as preserving the environment a lead ban, in the long run, is a positive. The proposal for the outright ban on lead shot is programmed to be official in 2022 as the UK government has already agreed to align the ruling post-Brexit, following on from that the law to ban lead will be complete within two years. From then on the Food Standards Agency will instantly implement a ban on the sale of lead shot game which in turn puts a nail in the coffin on the sale of game unless a suitable alternative can be found within the next two years.
They are also calling for the end of single-use plastics in all shotgun ammunition. They feel that this also should all be in place within 5 years, allowing sufficient time for industries to respond with new product developments and keep up with market demands ensuring adequate sales.
The effects on the shooting industry are going to be mixed. The ones who may suffer will be that of our friendly gun shops with racks full of older guns which aren't proofed for steel and for those trying to sell their grandads shotguns in place of the new.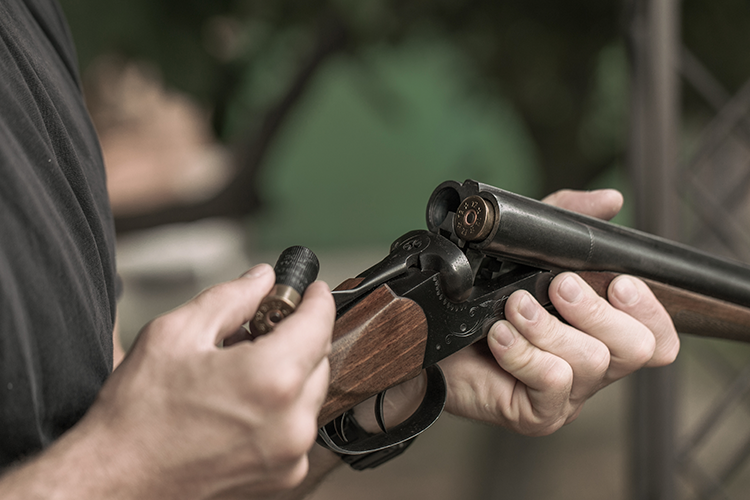 Do you agree with the push of the lead ban?
Again the smaller gauge will be falling behind with the oncoming eradication of the plastic wad as many of us know that steel cartridges use this. The future of loading smaller gauges with steel would mean the use of different components in the manufacturing process to enable larger game loads to be implemented. This is both expensive and time-consuming in the setup. But this isn't always possible as it would mean the length of the cartridge would have to be made longer hence longer chamber lengths thus making old English guns redundant. 
So what can we say about the difference between lead and steel for effectiveness? Well, steel shot is now a lot better than it used to be. Even when it was tested back in the 1970's scientists found no difference between lead or steel in its effectiveness or how well they killed at range. So that concludes the fact that steel consistently kills just as well as lead and does not lead to more wounding as once thought.
The Americans have even reviewed types of steel and lead shot in Argentina on the Morning Doves. They gave guns their cartridges not knowing whether there were lead or steel and monitored the days shooting of over 1,000 birds. The results were clear to see and they concluded that there were no differences in attempts or number of shots fired for each ammunition type. Hunters were still completely unaware of the outcome and the results were that there was no difference in the birds shot, bagged and wounded per type of ammunition.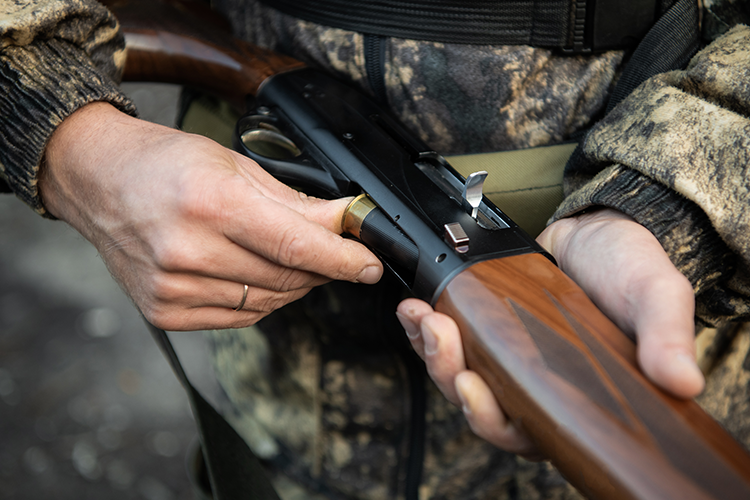 Do you think this is going to affect the future of shooting?
So what can you use?
Alternative forms of ammunition include steel, bismuth and tungsten-based shots. These are available in a variety of shot sizes and calibres.
Why has lead become such a problem?
Due to concerns in the welfare of human health, wetlands and wildlife organisations have proposed that this must be phased out to make way for non-lead alternatives.
Is anything being done to change this?
A CIP (the European organisation responsible for the safety testing of firearms and ammunition) working group, with UK representation, is studying the possibility of raising velocity and shot weight limits for steel to those set by SAAMI  (the US equivalent to CIP), to increase performance. We are collectively lobbying to ensure priority for such changes.
What about all my Game cartridges I have now?
You can still use your game cartridges until the ban comes into place within the next 5 years.
Are American rules for shot ballistics different from the UK?
Yes they are. Gun and cartridge manufactures must test to agreed standards. Faster and larger loads are allowed thanks to the USA standards but not in Europe.
Do alternative forms of ammunition perform in the same way as lead?
No and that is something many gun owners should keep in mind, each metal behaves differently and the properties are different. Some say that steel is less effective than lead with kill ratios and precision. The more the industry adapts and brings out changes in the cartridge the more effective some will find their shooting. For now you will have to make sure your load and shot size is relevant to what species and where you are shooting.
How do I know if my gun is steel proofed?
You will have to check for the fleur-de-lis emblem on the barrel and the words "Steel Shot" to make sure your gun is safe to use with steel.
What load can I use through my gun?
As steel is less dense than bismuth or lead, you should really use a shot size which is at least two sizes bigger than that of what you would normally use.
So what are your thoughts on the ban of lead shot? We must be positive and keep ourselves informed of the changes that are to be made. You shouldn't be concerned at its effectiveness on killing. Manufacturing companies are working hard to revolutionise our sport and are at the forefront of this issue. Steps are being made to make this transition as painless as possible so that we can carry on doing the sport we love in the most ethical way possible.
Shoot straight,
Georgie
Contact us
Looking to travel abroad in pursuit of your dream shoot? Take a look at our list of Shooting Holidays available and feel free to contact us on 01603 407596.