The Lofoten Islands Fulfils Families Dreams
With only a week to go until our hosted trip arrives at Å on the Lofoten Islands, we have just been sent this report from the onsite fishing guides, Alexander, Martin and Andrè and it looks like they have had a great week.
The main target for our next hosted trip is the Halibut and Coalfish as this part of the Lofoten Islands are packed with them at this time of year so lets hope the fishing gods are looking down on us and someone manages to catch something very special.
FISHING REPORT
The week that passed has consisted of a lot of sunshine and quite a lot of wind.
Our Norwegian guests have fished hard for Cod and big Coalfish. The fishing has been awesome all week, where the hunt for the big fish has occasionally been completely magical. The largest specimens that came this week have been about 15kg and Cod over 19kg.
Yesterday Alexander fished with Simon and Frida where their goal was to catch Halibut and Big Coalfish. We went out and picked a bit of bait fish and then went on and fished.
Just 10-15 minutes into the first drift, Frida says that something is chewing on the bait but before it leaves she puts a perfect strike and the fight is on, about 10 minutes later I can hook the halibut in the lower jaw and the fish is secured.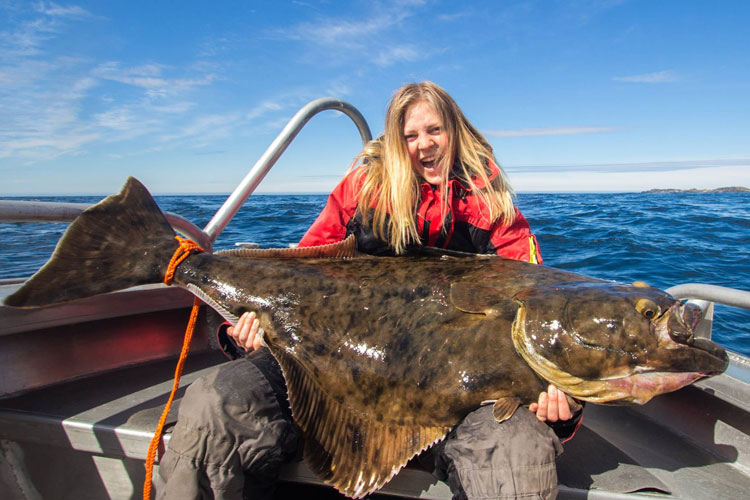 It is measured outside the boat for a total of 136cm and we take some quick photos and then see it swim in the depths again. The day continued in the same way and we landed another 4 Halibut, all of which were between 82 and 97cm. We finished the day by fishing for big Coalfish, which was not difficult for them either, where Frida and Simon got several nice Coalies over 10kg.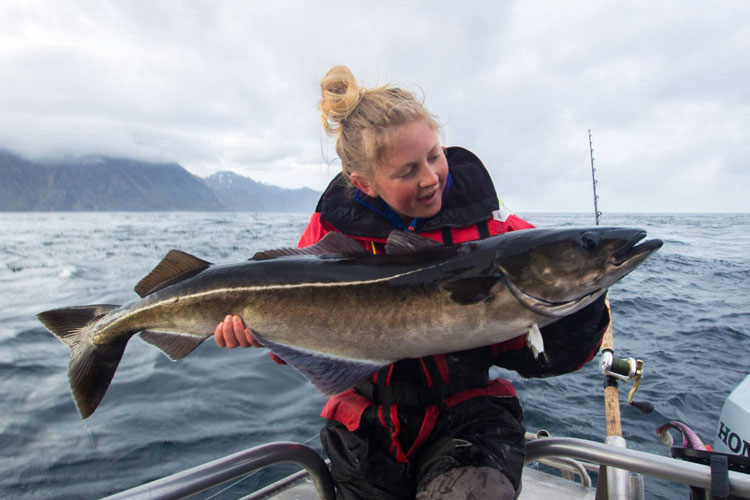 André was today with Frida and Simon with somewhat worse weather than the day before. The sight was also set to Halibut fish all of today and they managed to land 1 Halibut around 80 cm and then they had another nice touch. Coalfish was really hungry today and doubles and triples were reeled in several times in the boat before the day ended.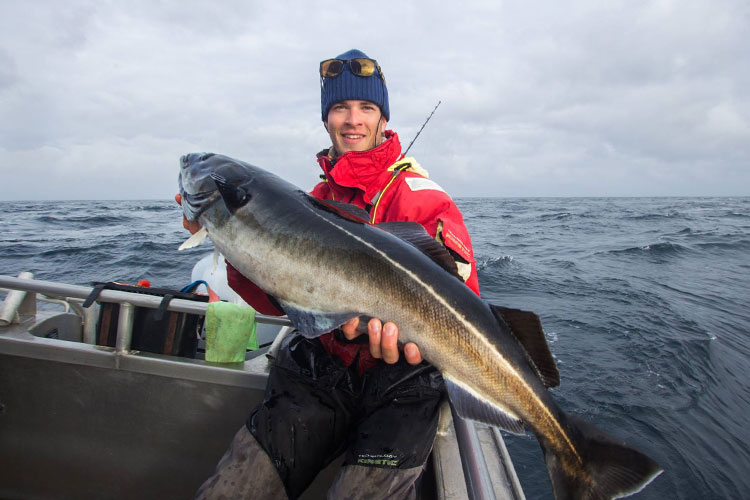 Tomorrow arrives next week's guests and then we will see what next week has to offer here at Å!
Tight lines!
Alexander, Martin & Andrè
Thanks guys for your weekly roundup from Å and we are all looking forward to seeing you again soon.
If you fancy a weeks fishing on one of the best places to fish in the whole of Norway then call us today on 01603 407596.
We also have 2 spaces left for our 2018-hosted trips, so if you are struggling getting a group together then come and join these trips. The dates are below:
WEEK 1: 20/06/2018 – 27/06/2018 1 Space remaining
WEEK 2: 22/08/2018 – 29/08/2018 1 Space remaining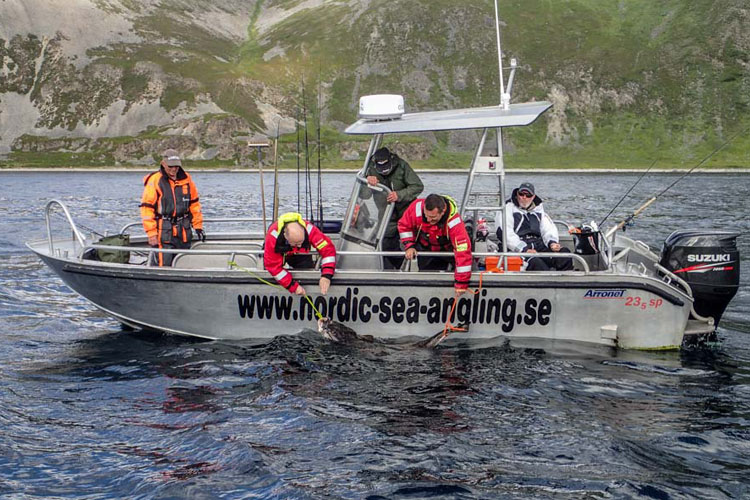 To view this destination CLICK HERE
Tight lines
Paul