Magic Moments Competition
Come and join in with Sportquest holidays new monthly photograph competition!!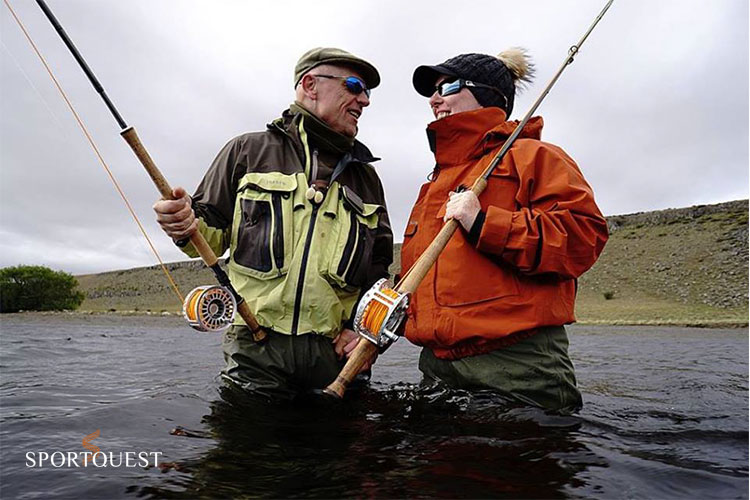 Peter Collingsworth says " This is my Magic Moment, it really shows the fun and enjoyment I have when I get to travel the world fishing new places with my partner beside me".
Do you love taking pictures when you are away on your Sportquest Fishing holiday? Then why not send your favourite Magic Moment into us to be in with a chance of winning a prize.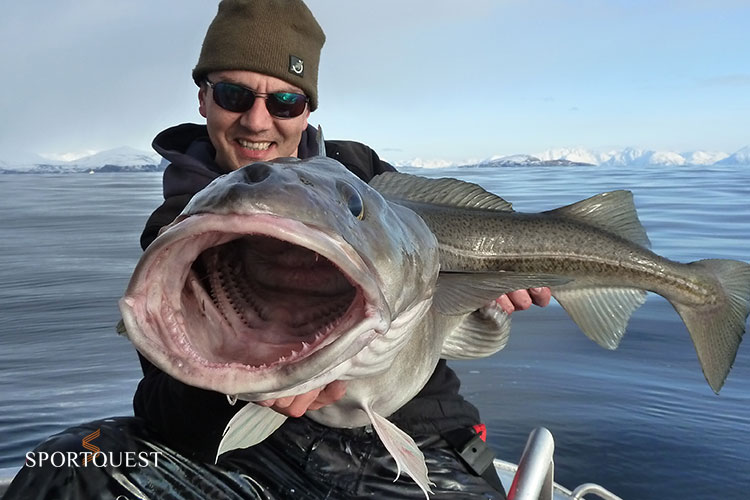 Paul Stevens says " This is my Magic Moment, me with a lovely cod I caught from Norway whilst out there guiding with Sportquest Holidays".
The pictures can be of anything from you and your fishing buddies relaxing at the accommodation to you with your most prized catch. The only entry requirement being that you must have been on a Sportquest holiday when you captured your Magic Moment.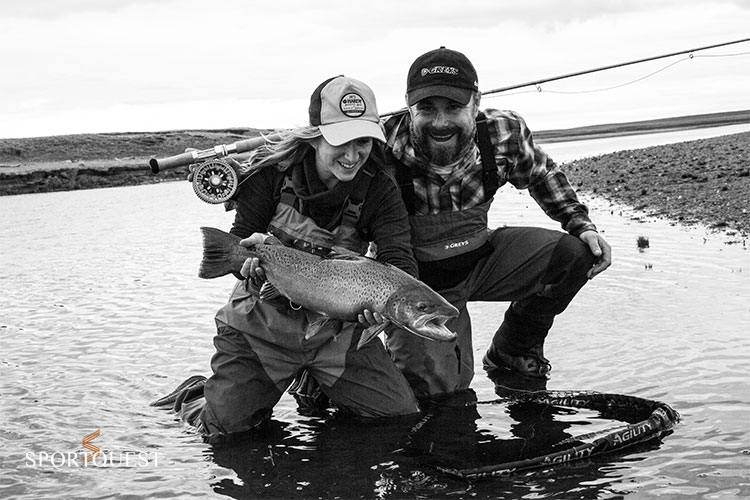 Jonny Stephenson says  "This is my Magic Moment, being there with my wife Jo when she caught her first double figure Sea trout in Argentina".
This will be a monthly competition with the winner announced on the last Friday of the month and by sending us the picture you are agreeing for Sportquest Holidays to publish it on our newsletter and website.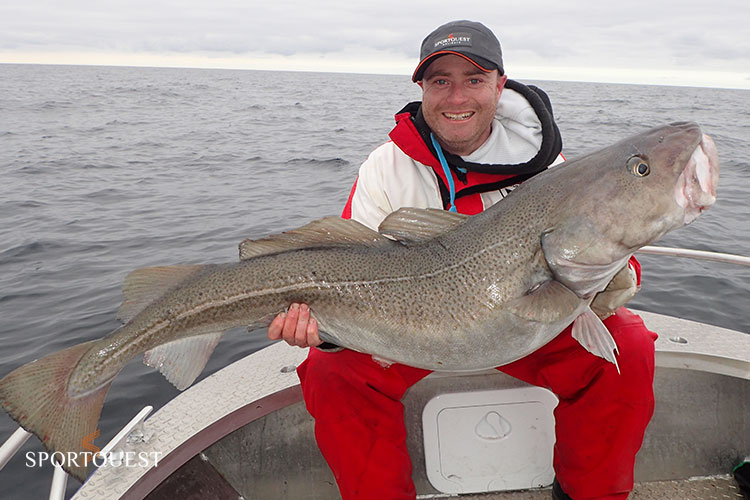 Matt Crowe says " This is my Magic Moment, catching 55lb pb cod from Mefjord in Norway dwarfing any other cod I had ever caught in all my years of fishing".
The Sportquest Holidays team have shared their Magic Moments here and now its up yo you, don't be shy, we love to see your pics from where we send you away to and by simply sending them to the email address sales@sportquestholidays.com (which takes a couple of minutes maximum) you could be featured on our weekly blogs and stand the chance of being Magic Moment of the month.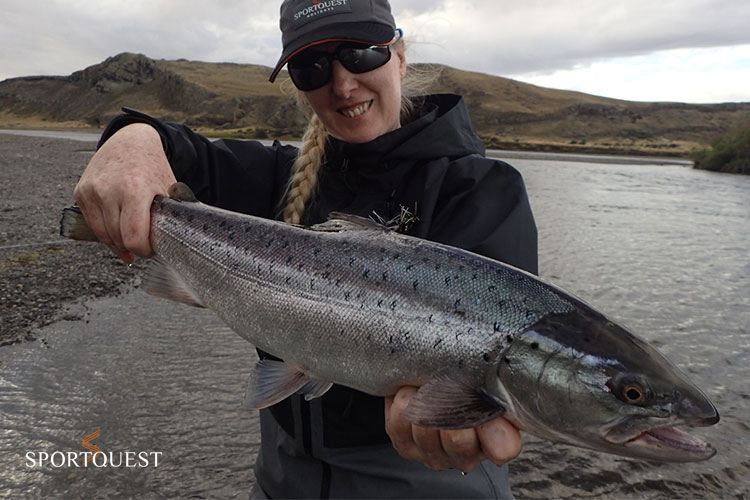 Tracey Buckenham says "It's not always the biggest fish that makes the best memories, it's the elusive ones that really make your heart race. This beautiful Sea Trout eluded me for three years. There is a beautiful pool on the Rio Galleagos called 'Lawsons', only a short run, not too wide but it's fast with a tricky back eddy at the end. You have to cast accurately just under the vegetation on the far side, a nice opportunity for my favourite cast, a snake roll. Two years running I blanked on this pool but the third year I was determined to winkle one out of there, so I took myself off away and ran through the pool once, got myself snagged a couple of times as I was trying to work out the exact distance and thought 'this is never going to happen'. I had a little rest and gave myself a good talking too and ran through a second time, this time the casts were good, I managed to place the fly just where I wanted it, cast after cast I thought this is it…..but no. I found myself right down to the last two cats, right in the back eddy and had to use all my skill to fish the pool properly and just as I was about to go home for the third year in a row without a fish from Lawsons…bang, this fish took my fly. This one I will always remember, because I earned it!"
So what are you waiting for get your pictures sent in to sales@sportquestholidays.com with the title in the email being Magic Moments to be in with the chance of winning a prize.