New Giant Trevally Triangle | Lakshadweep Islands
Every now & then something really exciting in the fishing world comes together. We are very pleased to have secured the exclusivity for the UK market probably the best fly fishing and popper fishing for GT'S in the world The New Giant Trevally Triangle | Lakshadweep Islands
With our partners we have managed to combine the first liveaboard operation of its kind in this area, giving us amazing fishing that others find very hard to reach.
Overview
Lakshadweep Islands are the northernmost of the Lakshadweep-Maldives-Chagos group of islands, which are at the top of a vast undersea mountain range, A mere 1.5-hour flight from mainland India is all that it takes to set foot into the softest coral sand you will ever experience. Stepping off the plane you find yourself in the famous "Giant Trevally triangle" of the Indian Ocean, Arabian Sea & Laccadive Sea.
It is hard to believe that these Islands, formerly known as the Laccadives, have remained widely untouched from tourism over these years. Just to enter Lakshadweep as a foreigner requires a special license, which we take care of for all our customers. Both tourism and sport fishing is extremely restricted and authorities monitor the fishing closely. Until now the area has been open for some small-scale fishing from and around the main island of Lakshadweep called Agattti and its closest neighbours.
With our partners we have the rights to operate a liveaboard operation accompanied by 2-3 smaller fishing boats all over the huge archipelago opening up new possibilities to explore the magnitude of the area to its full potential.
This new fishing destination is suitable for all anglers, so if you wish to concentrate on one method you can, or you can also fish all methods when you want throughout the week.
We keep things relatively simple, around the boundaries of any reefs we have a mixture of fly fishing and light tackle spinning. On the flats and areas that can be waded we only allow fly fishing. Then off the reefs and above the sea mounts there are countless popper & jigging fishing opportunities, so you can fish exactly as you wish.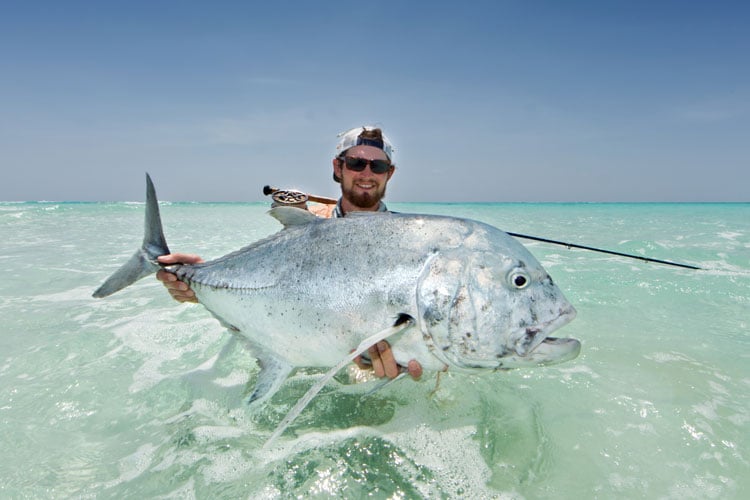 Monster GT'S to be caught both on the fly and poppers, unbelievable action.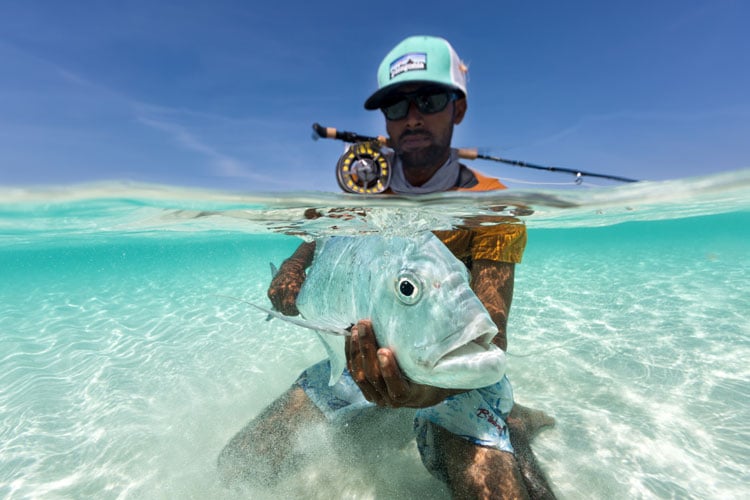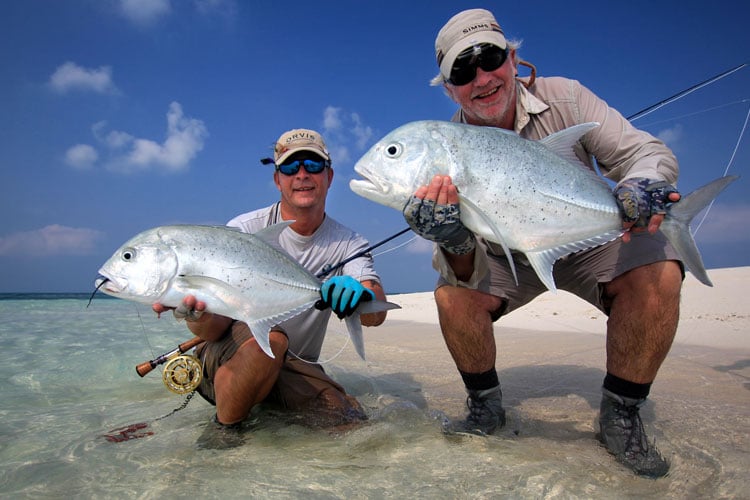 You will get many many double hookups, this new place is insane.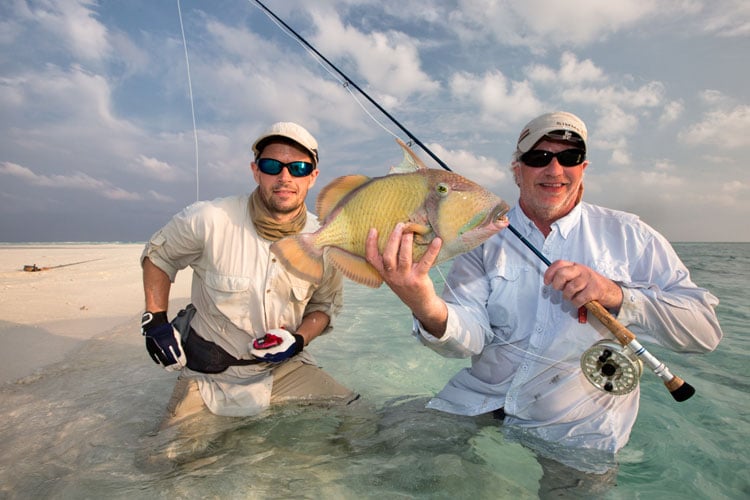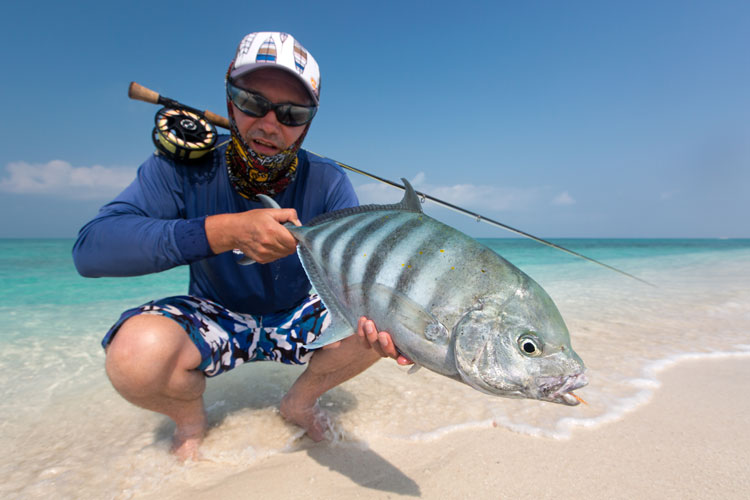 Sportquest Holidays is proud to be different and still the one and ONLY specialist tour operator to offer you complete fishing holiday packages from around the world, detailing exactly what are both included and excluded. Plus all our destinations are shown and charged in UK Sterling.
Amazing popper fishing with guides even willing to dive in to try and help you land monster GT'S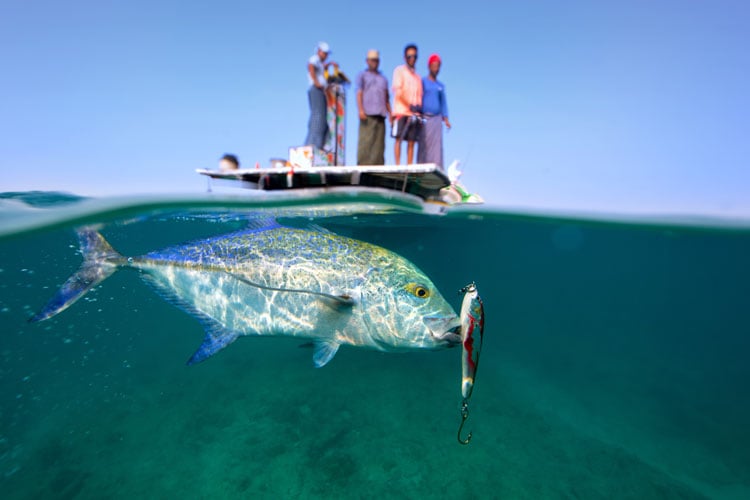 There's also tons of stunning Bluefin Trevally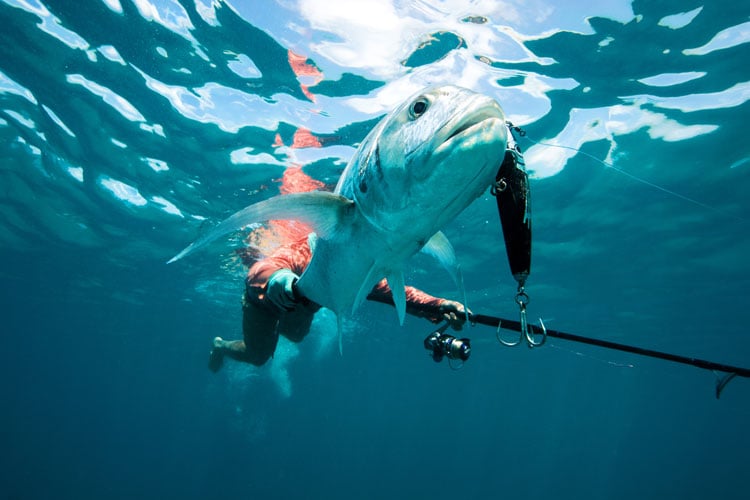 Prime targets for Fly fishing is Giant Trevally, Bluefin & other Trevallies, Bonefish, Triggerfish, Milkfish, Red Seabass, Indo Pacific Permit, Sailfish and various Tuna Species to count but a few.
"The sheer numbers of fish being caught is outstanding"
Popping and Jigging anglers are all about GT, Dogtooth Tuna, Yellowfin Tuna, Sailfish, Jobfish, Coral Trout, Grouper, Snapper, Sharks, Spanish Mackerel, Wahoo, Dorado, Sailfish, Amberjacks…amongst others. And then, of course, we have the spectacular Napoleon Wrasse roaming the waters all over the Lakshadweep archipelago!
Tight Lines
Peter Collingsworth