New Hosted Sea Fishing Dates For 2020
Our hosted sea fishing holidays are always very popular. We know that a lot of anglers cannot get full groups together and do not want to pay the added supplements that can be incurred through this. This is where the hosted sea fishing holidays come into their own, whether you are a single angler or a small group we can accommodate your needs without incurring these extra costs.
Our 2020 dates sold out very quickly and with the continued interest we have been receiving for 2020 we have opened up some new dates at our sea fishing camps in Norway. These dates are already filing up so I would advise to be quick and book as soon as possible to secure your spot chasing the monster fish that Norway has to offer.
The 2020 dates that we have available:
Hosted Mefjord
01/04/20 -08/04/20
Our Mefjord hosted trips are a great way to experience what Norway has to offer without the hassle of knowing where and when to fish. Our hosts have been fishing the Norwegian waters for many years now and will put you on fish each day. You can feast off the vast knowledge of rigs that work, how to tie them and more importantly when to use them. You will be fishing the north sea and these waters are rich with life and nutrients which makes for some incredible fishing at certain times of the year. In March and April the Skrei Cod flood these waters to breed creating some of the best big cod fishing that you will find anywhere in Norway. These Cod reach astronomical sizes with fish being in excess of 70lb and the chance of a 90lb+ fish is a possibility. These fish are caught by drifting over the shoals and using shads to entice them to smash your rod over and give you a fight from a Cod like would never have experienced before.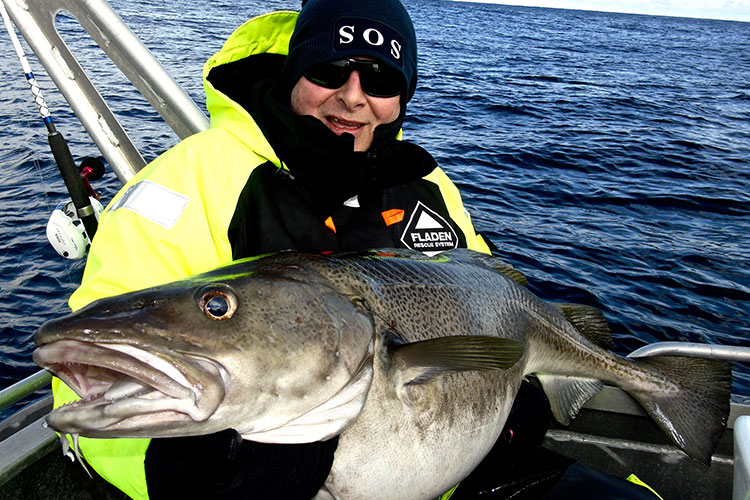 Hosted Risoysundet
21/05/20 – 28/05/20
We are delighted to be able to offer yet another fantastic opportunity as a single angler or small group to join us on a fully hosted sea fishing adventure to this amazing destination located off Andöya which is located in Northern Norway. The huge advantage of joining this hosted trip is to learn from your host who has been fishing this destination for many years. Their knowledge will be a great help especially if it is your first time to Norway. This destination called Risöysundet is located on the south-east part of Andöya, in a strait called Risöysundet. The cabins are well protected from the wind and offer great possibilities for a big variety of both fishing areas and species to target.
In Andfjorden, which is located to the east through the narrow strait of Risöyhamn there are numerous spots to target Redfish, Ling and other species that are normally caught in deep water. The structure in this area is very interesting with many peaks, plateaus and steep edges. The depth goes all the way down to 500 m. Closer to the shore there are many very interesting fishing areas for Cod, Coalfish and Halibut. During our first season, many large halibuts were caught in the areas,  ranging from 150-160 cm all the way up to 226 cm, which is a true trophy fish.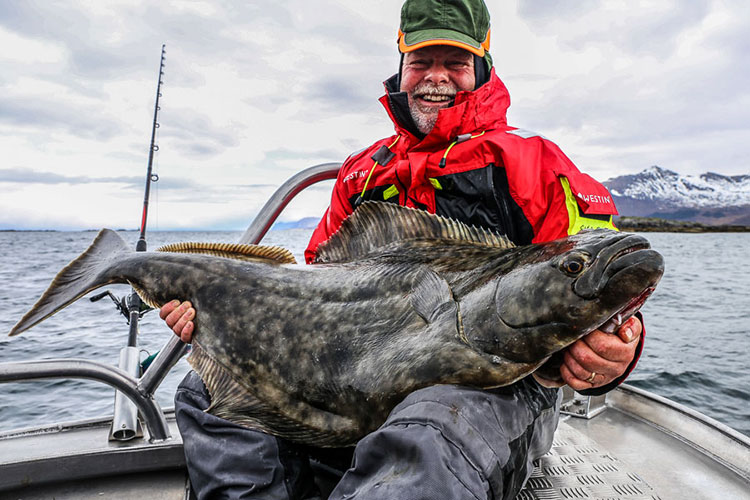 Hosted Vesteralen
17/06/20 – 24/06/20 
Located in the north of Norway, Vesterålen is surrounded by some of the most stunning landscapes Norway has to offer. Known locally as the 'Kingdom of the Whales' it is home to a huge population of different species of Whales. This stunning Island is north of the world famous Lofoten Islands and the Arctic circle. The archipelago of Vesterålen reaches out westwards from the mainland of Norway and into the Atlantic ocean. Vesterålen has some great fishing areas and is almost weatherproof because of the variety of marks.
The accommodation at this destination is first class and is one of many reasons why we have chosen to do hosted trips to this destination. The cabins are brand new, very modern and a world away from a lot of other destinations in Norway.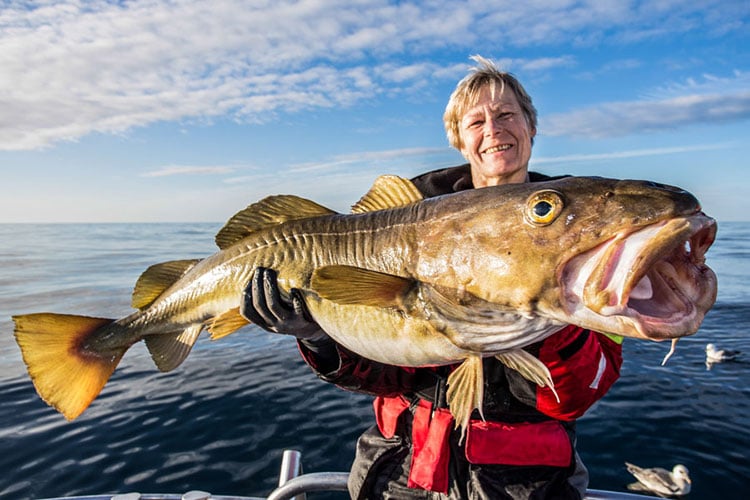 Hosted Å
10/09/20 -17/09/20 
17/09/20 – 24/09/20    
We are extremely delighted to be able to offer you a hosted fishing trip to Å Norway which is on the stunning Islands of Lofoten. This trip will be hosted by one of our guides and he will be with you every step of the way helping you to get the most out of your sea fishing holiday. He will be driving the boat, leaving you free to look at the stunning scenery. On the day you arrive, our host will sit with you and go through all the tackle, showing you how to tie knots, how to set up rigs and more importantly, what to do when you catch that fish of a lifetime. The waters around these Islands are very rich in nutrients meaning they are very rich in fish stocks. Å is a well-known Norway sea fishing destination because it is in these waters where the world record Coalfish was captured. The surrounding nature is also magnificent and it is one of the most beautiful places in Norway.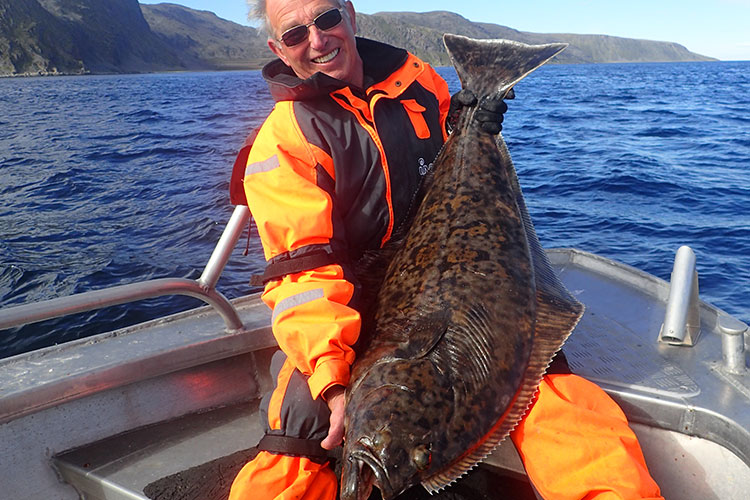 Hosted Nappstraumen
29/07/20 – 05/08/20
26/08/20 – 02/09/20
02/09/20 – 09/09/20
Have you ever fancied going to Northern Norway to battle with some of the hard fighting fish that this part of the world is famous for? The waters around Lofoten Islands are a magnet to the mighty Halibut plus all the usual species. A great reason for fishing in this area is is that it is weatherproof. Nappstraumen is a stream in between two fjords running from south to north through Lofoten and it has a very strong current with a very sandy bottom, which is ideal for fish species such as Halibut and Plaice. Later on in the year, this area produces world-class fishing for the Coalfish.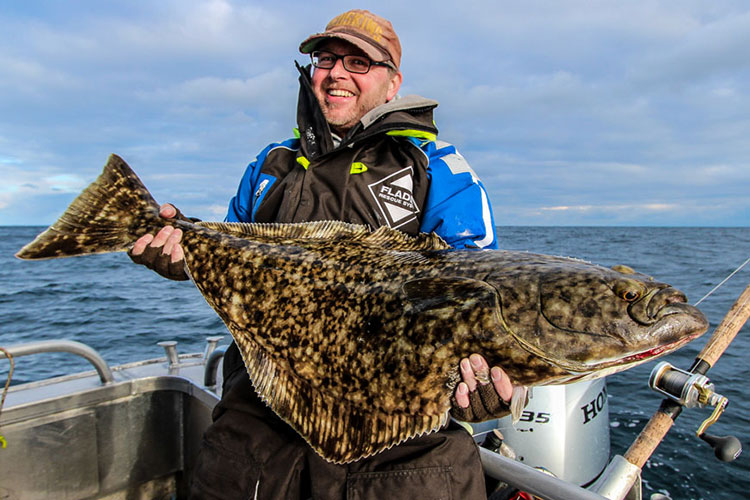 Hosted Havoysund 
12/08/20 – 20/08/20
This is a great fully hosted sea fishing trip to the world famous Havoysund. Havoysund in Norway with it the most northerly part of Norway you can get to. These trips are known for the outstanding Halibut fishing on offer and are ideal for single anglers wanting to experience Norway. The advantages of going on this group trip is having our guides with you fishing every single day. There is no need to drive a  boat, work out the fishing marks, how to position the boat or what depth to fish. Our guides worry about this for you allowing you to concentrate purely on fishing. Another benefit is that there is no extra charge for single anglers or small groups.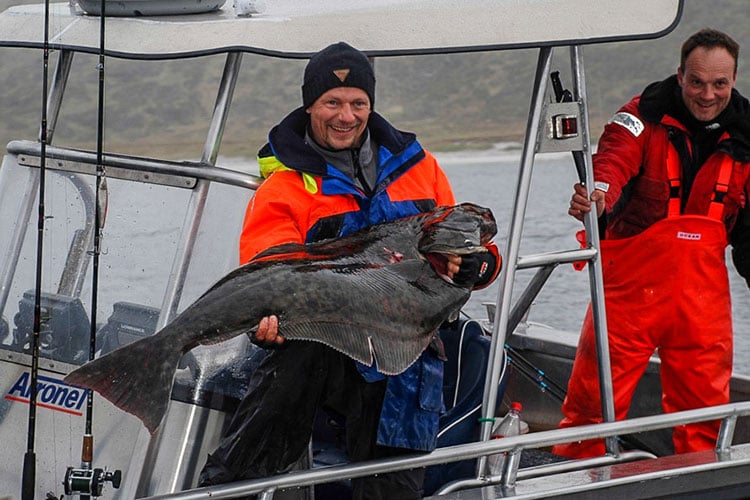 For more information on the hosted trips that we offer you contact our experienced sea fishing team who will be happy to help with any queries you have.