New Jungle Tarpon Fly Quest | Costa Rica
We are very pleased to announce another fantastic new destination this time Fly Fishing for monster tarpon in Costa Rica. By working with our partners Solid Adventures we have managed to open up a exclusive fishery, giving customers the chance to cast to rolling and feeding Tarpon in both rivers & lagoons.
OVERVIEW
This is without a doubt one of the world's finest fly fishing trophy tarpon destinations, and one that has managed to stay just below the radar resulting in large and aggressive tarpon who are not afraid to charge and inhale a fly.
The fishery consists of a vast system of freshwater rivers, creeks, and flooded lagoons surrounded by rainforest and swampland. The tarpon have journeyed from the Caribbean Ocean some 300+ inland miles to reach these hunting grounds for a very good reason. At the time of the tarpon's arrival, seasonal rains flood the immense lagoons to create an inland sea surrounded by volcanoes and rife with other primeval creatures like tropical garfish, sawfish, and freshwater bull sharks. This collection of archaic predators explosively feed on the many species of baitfish flushed into the lagoons by the heavy annual deluge, much to the delight of adventurous anglers.
Also to ensure we keep the fishing as fresh as possible and to ensure the future of the fishery we have set a maximum of 14 weeks where we have based the schedule on fishing every second week in order to give the area a really good rest in between every group. We have made some adjustments in consideration of the lunar cycles where we avoid full moon weeks and fish a little more around new moon.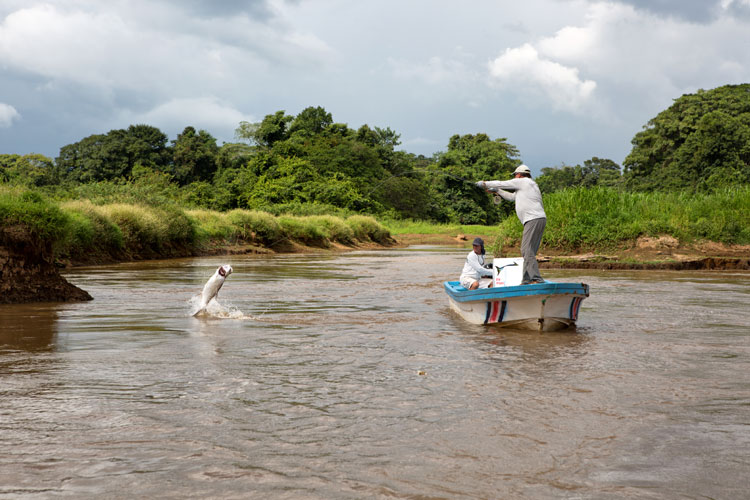 Tackle Tarpon in back streams as well as the main rivers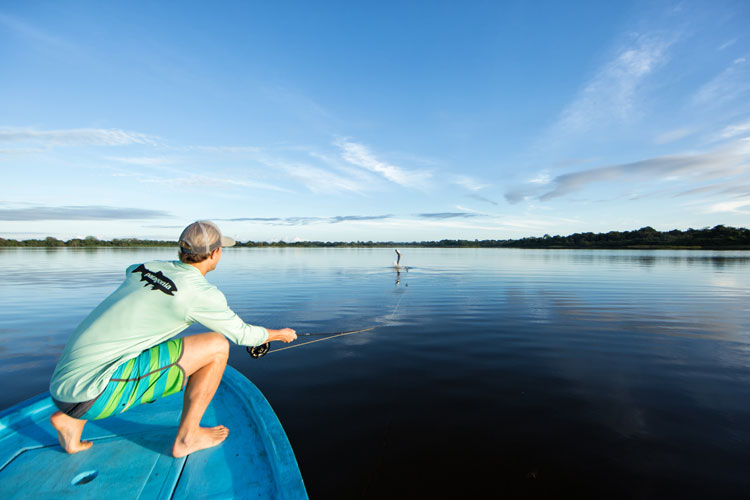 You can also hook up with the many Tarpon that move in to the large lagoons
BRIEF ITINERARY
Day 1: Depart UK, Arrive Miami, Depart Miami, Arrive San Jose and overnight in hotel
Day 2: Transfer by car to Tarpon Lodge followed by fishing
Days 3 to 7: Enjoy 5 full days guided fishing
Day 8: Full morning fishing before returning to San Jose and overnight in hotel
Day 9: Depart San Jose, Arrive Miami, Depart Miami
Day 10: Arrive UK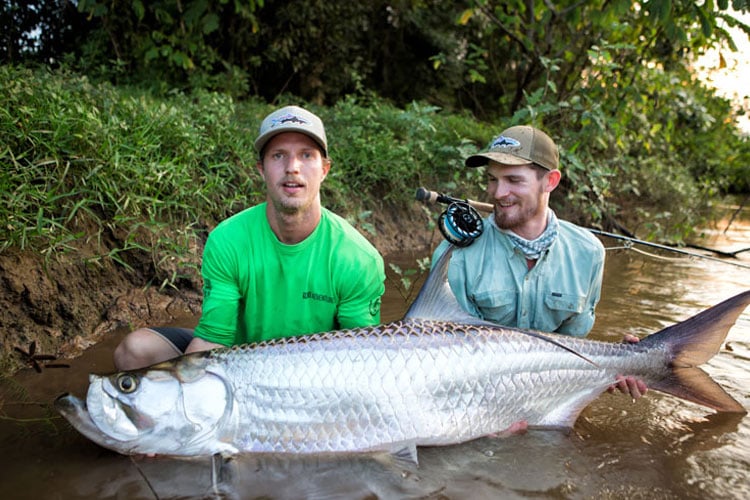 Lost of Tarpon over the 100LB mark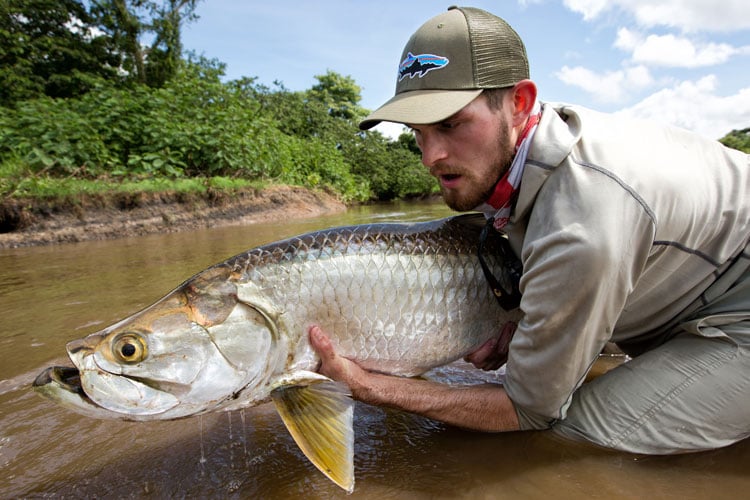 Up close and personal with a medium Tarpon
Sportquest Holidays is proud to be different and still the one and ONLY specialist tour operator to offer you complete fishing holiday packages from around the world, detailing exactly what are both included and excluded. Plus all our destinations are shown and charged in UK Sterling.
WHATS INCLUDED & EXCLUDED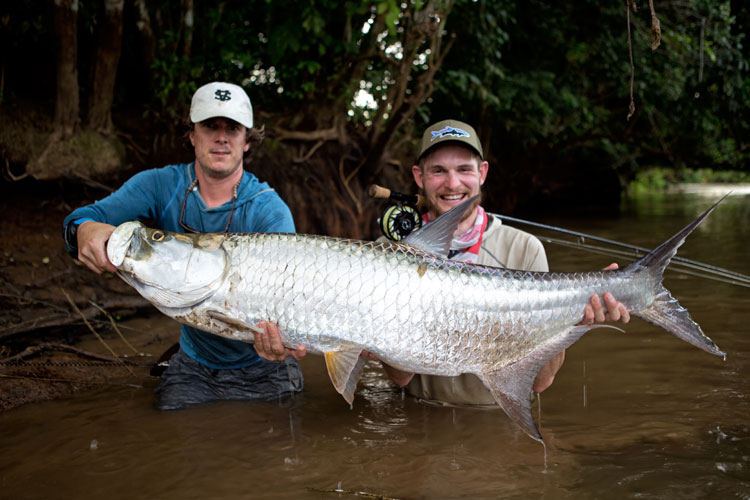 Looking extremely happy with a nice average size Tarpon with fly fishing only.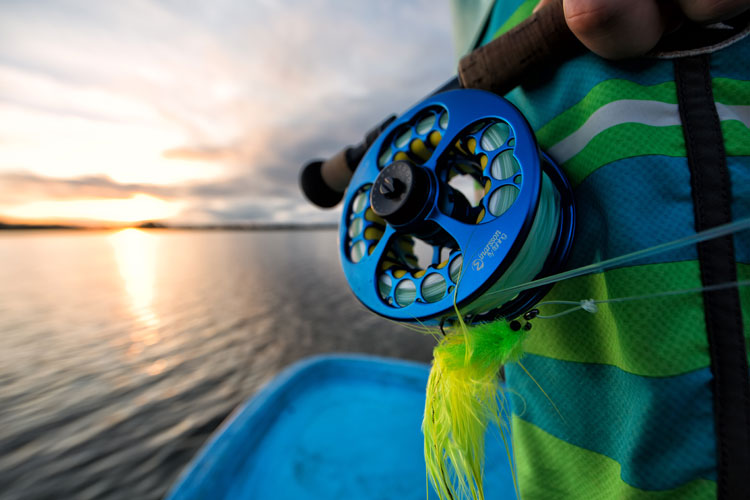 Armed and dangerous ready to cast to showing tarpon in Costa Rica
You can expect to fish from simple but efficient river pangas, with 2 anglers per boat taking turns on the bow. Since the environment is quite dynamic, fishing situations are also varied, ranging from sight casting at tarpon hunting or waiting in shallow lagoons and creeks, waiting for tarpon to roll or break bait on the surface before presenting a fly, and blind casting in likely areas.
To see the full trip details, prices & live availability Click Here
Tight Lines
Peter Collingsworth