November Fishing Report Crocodile Bay Costa Rica
November Costa Rica Fishing Report out of Crocodile Bay Resort, Costa Rica – By Capt. Allan Smith – October has come and gone and it is hard to believe we are almost into our 18th season at Crocodile Bay Resort, Costa Rica. As we wrap up maintenance and prepare our fleet for another exciting season the first anglers of the year are already venturing out in search of the wide variety of species that Costa Rica's Osa Peninsula is famous for. We recently welcomed the Pruitt group from Texas down for a group-fishing trip. Their first day they headed offshore and found a big floating log loaded with Dorado. While fighting and landing multiple hook-ups they said, "there were Dorado swimming all around the boat, it was like fishing in an aquarium".
Dorado (mahi or dolphin fish depending on where you fish) is one of the fastest growing fish in the sea. They are fierce fighters, extremely acrobatic, beautifully coloured and make fantastic table fair. Finding Dorado action like this will put you in an anglers' "hog heaven". It is amazing how something floating offshore, like a log or a tree can attract so much life. It starts with the smallest baitfish that use the floating object as a place to hide from predators. As the baitfish congregate around the log, they in turn attract larger fish like Bluerunners, triggerfish, Bonita and small Yellowfin tuna. The bigger baitfish attracts the larger predators like Dorado and Marlin. What begins as a few minnows simply looking for a place to hide can turn into an entire ecosystem that may stretch up to a mile wide. The guys landed fourteen Dorado the first days and found the same log again the next day, releasing another eight.
We also had the pleasure of fishing with Vic, William and Sherry from the UK. They had a couple of excellent days of inshore fishing including one day when they released thirty three fish including ten Roosterfish, eleven Jacks, and ten African Pompano. They got into Dorado as well, but found them inshore swimming around Matapalo rock at the entrance to the gulf. Matapalo rock is one of those amazing spots where you can literally catch almost any species available in the region. Besides holding Roosterfish, Jacks, Pompano, Trevally, Amberjack, Grouper and a variety of Snappers. Matapalo sometimes holds pelagic fish like Dorado and Yellowfin tuna and even the occasional sailfish. It is one of those rare spots that when you hook a fish you don't really know what it is until you see it.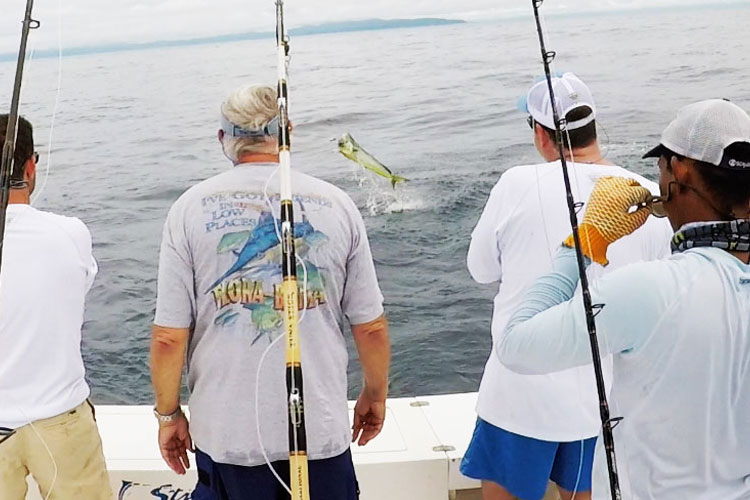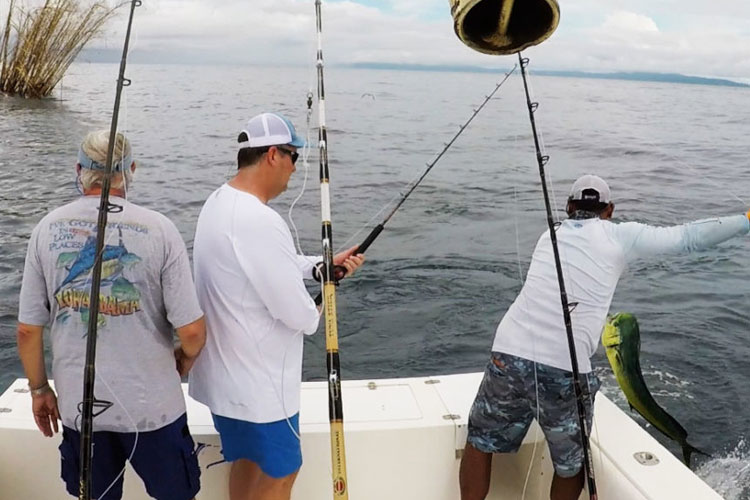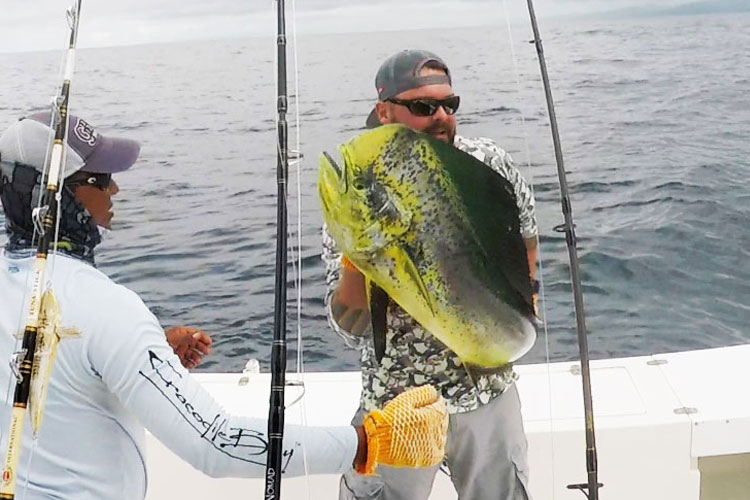 There have been a few big Roosterfish coming in as well. Richard and Mallory were recently here celebrating their honeymoon and although they were mostly here to tour and relax, they decided to fish a day as well. Mallory was first up and when she got a bite it was a hard fighting Roosterfish that was estimated at over forty pounds. A little while later Richard got his chance and it was an even bigger Roosterfish. Richard was using lighter tackle making for a challenging battle. When the fish finally came to the side of the boat, it was estimated at well over fifty pounds.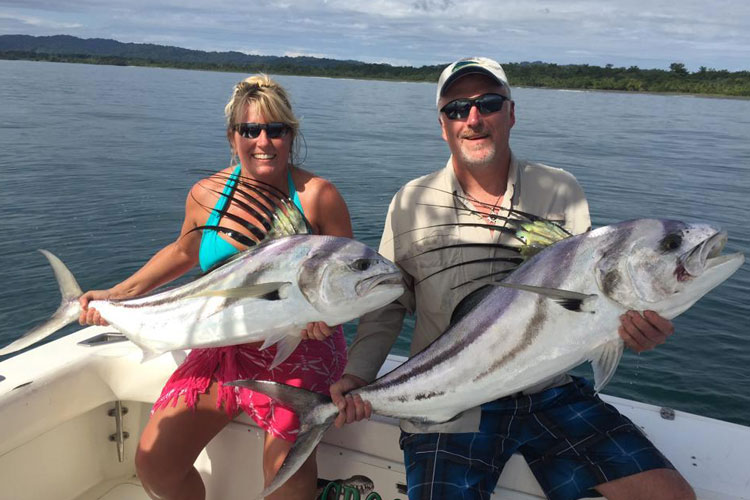 We are all excited for another great season of fishing at Crocodile Bay. I look forward to seeing all our regular guests and meeting a lot of new faces. The best part of this job is meeting anglers from all over the globe and hearing their stories.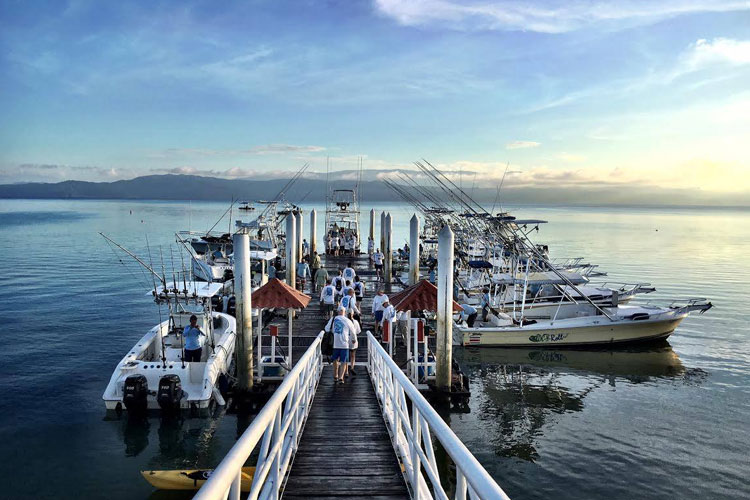 Tight lines,
Capt. Allan Smith
Thanks Allan for the report and with my hosted trip just round the corner I am sure the guys coming with me will love this. If you fancy joining any of our hosted trips then simply CLICK HERE and have a browse to see where takes your fancy.
Alternatively you can call us on 01603 407596 anytime and we can talk you through what we can offer you as a single angler.
Tight lines
Paul