Over the weekend we have been sent some reports from some of our North Norway sea fishing destinations and by the sounds of it, the weather is due to give the anglers a break as we have seen some horrible winds that have limited the areas the guys can reach.
There is one report that stands out and that is from our NEW destination Vesterålen where a 10-year pursuit of landing a Halibut has finally been achieved. Make sure you read the story.
If you would like to get something in your diary for this year or next year then give me a call on 01603 407596 as we have some prime weeks still available for many different species.
FISHING REPORT
The first report is from Henric, Jimmy and Victor the guides at Nappstraumen on the Lofoten islands:
This week, it's a bit of a special week in Nappströmmen. Our partners Cordes Travel from Holland arranges a smaller festival in Nappströmmen, where they have booked the entire camp now full of Dutch, and a couple of Belgian guys!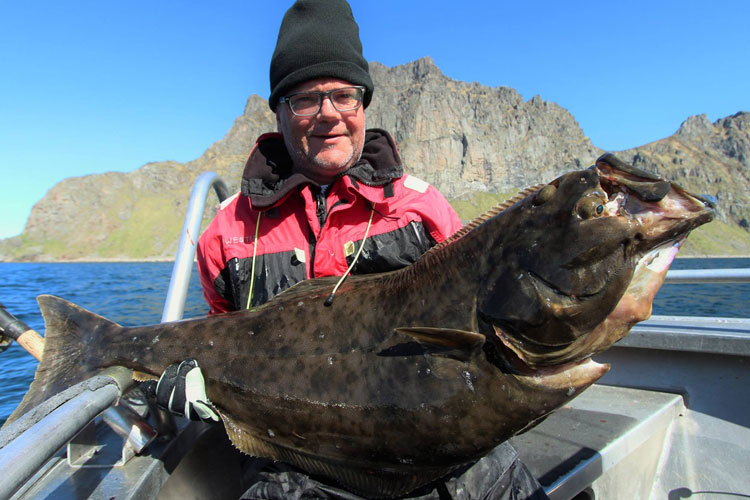 Yesterday we would have weathered ourselves, but despite that, the fish has gone really well! A lovely blend of large specimens of most fish.
The week that passed, we managed to catch 2 Pollock as by catch, and when we told the guests yesterday they were really keen on trying, and after a day's effort, several pieces were landed, as well as large Coalfish and cod over 120cm in by-catch. Wow!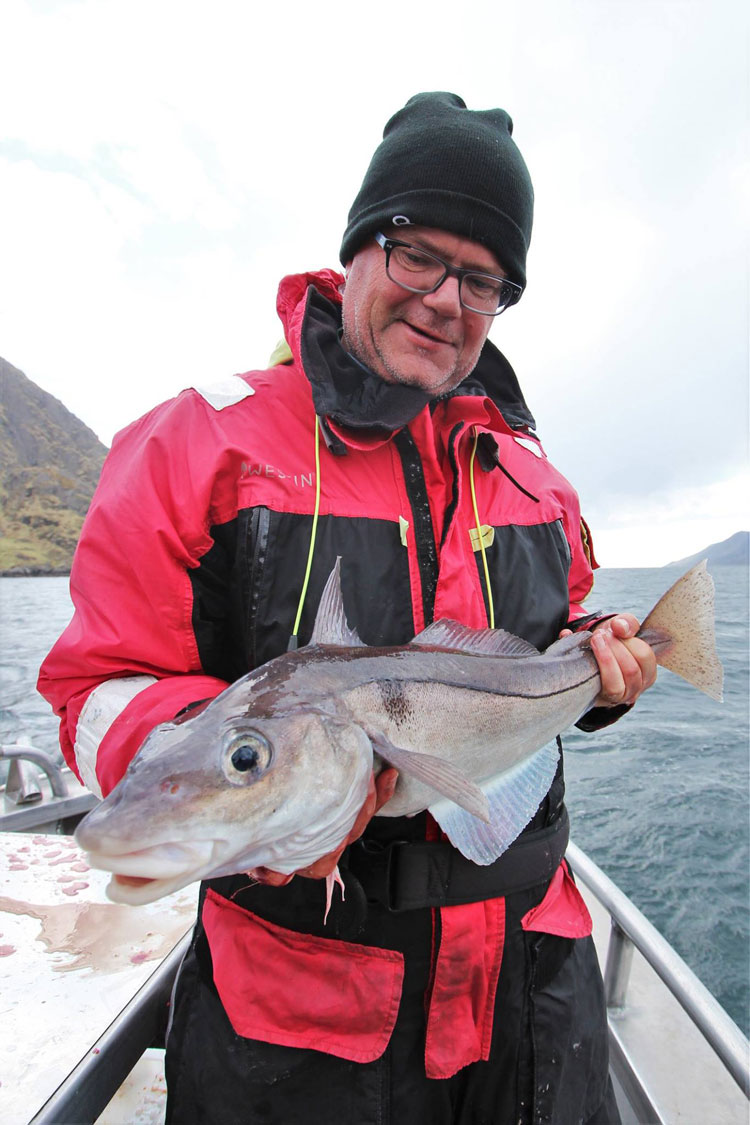 We even drove in my boat, feeling adventurous and trying out a few different untouched places that were not tried before. Most of them gave very little, a few spikes and sandbeds, but during a spit operation in Nappströmmen we got really nice Haddock up to 3kg in by-catch. The Haddock provides good features in lightweight equipment, fights all the way up to the boat, and tastes absolutely amazing!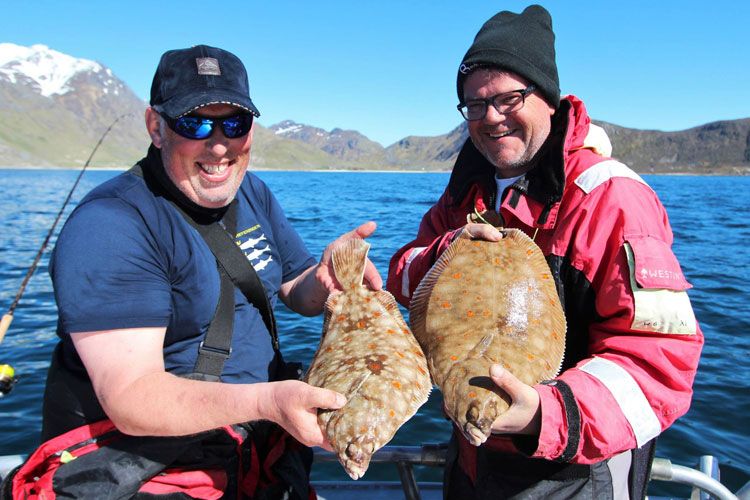 Today, it's the same winds, so we're running the same fishing, but tomorrow we seem to have extravagant plans on G so we'll see what's going on! : D
Henric, Jimmy and Victor
The Ten-year quest from Christian Karlsson at Vesterålen:
We started to fish for Cod to fill the boxes and several of the drives resulted in nice hits! In some of the places hit it fresh! At VHF we heard boat 9 but Captain Leif called out that they had big fish on! So we were drove at full speed to their boat.
Unfortunately, when we arrived, it seemed gone, it seemed like a better caliber fish, one that just goes and goes and you cant do anything about. We continued the day with cod fishing on a bunch of ground peaks and enjoyed the bite.
On the last run we went to the edge of a land in search of chasing cod. Thomas, who recently switched bait to jigg after catching his baitfish, did not know what would be about to eat his jig. A bite came and the power was too much to be cod which means Halibut….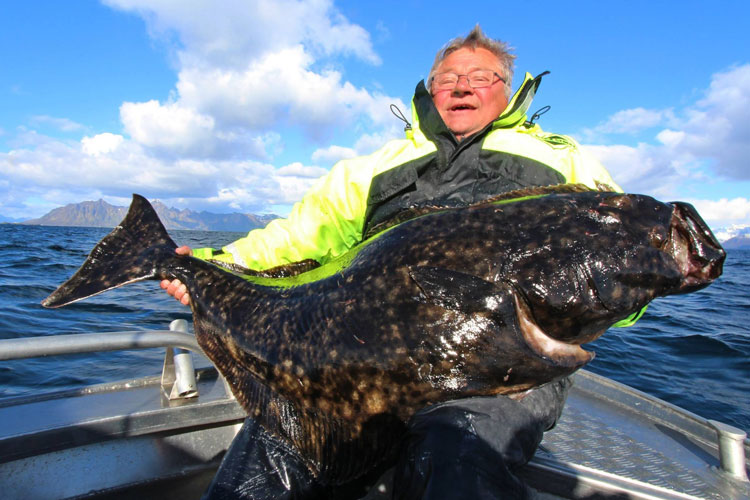 The fish made a long first rush and when I watched the GPS it would have taken us 120 meters from where it hit. The fight lasted for a long time, and Thomas was playing the fish that finally showed up in the surface, I put the landing hook and could pull through the lip straight away. The fish was landed and I see a relieved Thomas who has got a huge fish. He settles down and breathes out and then says something that made me very happy as a guide.
Thomas has been dreaming of catching a halibut during many trips, and this trip was at last! It measured 130cm and really offered a lovely fight. A big congratulations from me! The trip went as planned and we were very pleased with the day.
Now it's back to sea again!
Christian Karlsson, Vesterålen
Next and final report is from Å on the Lofoten Islands home to our very next hosted trip:
During the last few days the winds have limited the fishing here on Å. Despite this, the guests have delivered here at the camp.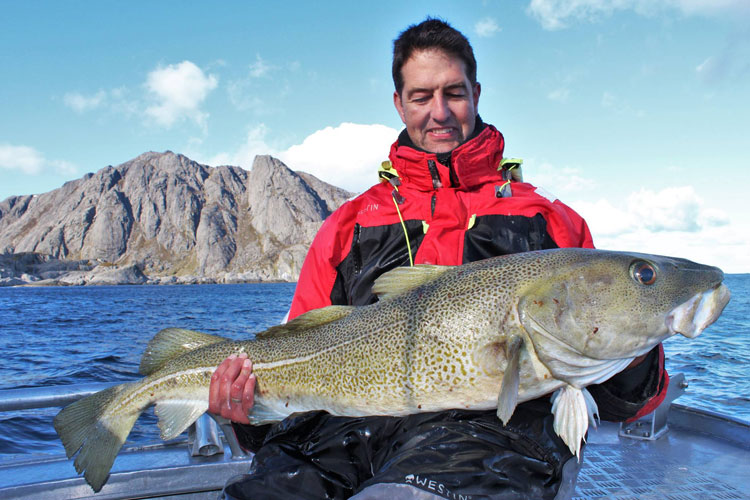 Our boats have fished very well with a lot of cod between 10-15kg and peaks around 20kg. Most large Coalfish over 10kg have landed with peaks around 14-15kg. André was out with Björn Nilsson and his gang yesterday and it ended in succession. At the top of their bucket list there was of course some fine cod fishing and the cod was not hard-fledged.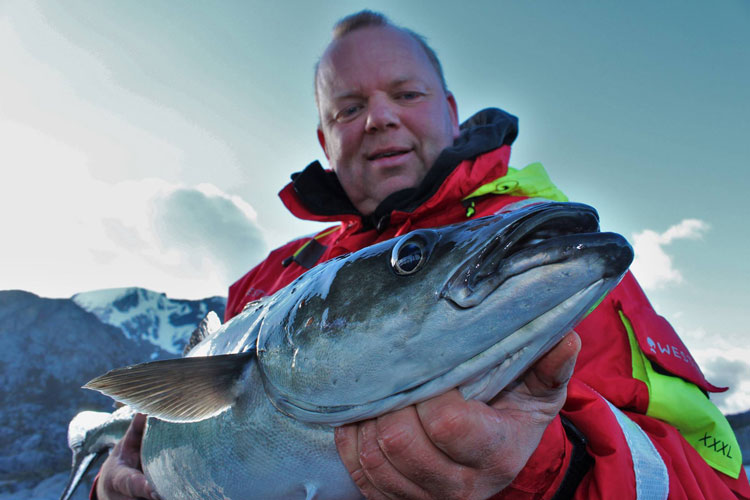 They landed a lot of cod over 10kg and top over 15kg. The fish soon led to lactic acid in their arms and the thoughts went over to try to fish the Halibut. They went into some quieter areas and dropped their baits and after a couple of minutes into the first operation, a nice flounder reached an estimated 120 cm after the bait and chopped really and definitely three meters below the boat, but unfortunately it disappears after a short fight.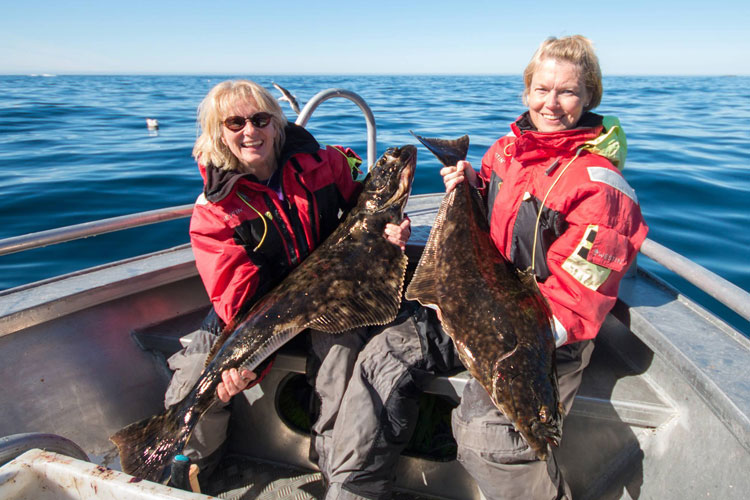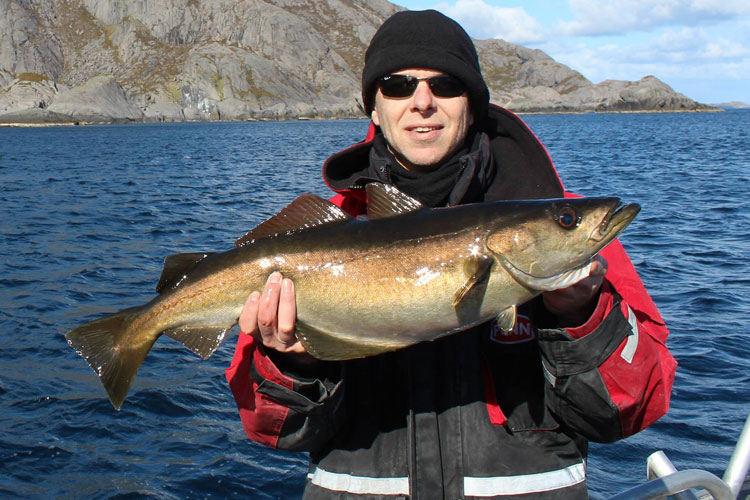 30 minutes later, another fish bites again and immediately afterwards, the first day of the day is landed at 86cm. Soon after it was landed today's second Halibut on a nice 114cm. Later in the day the day was finished with sailing fishing, where several fine seasons landed over 10kg and a bonus flounder around 80cm.
Tight lines
Alexander, Martin & Andrè
Hopefully the weather does do what it says it's going to, and gives the anglers a break. I am sure they never expected to be seeing snow showers at this time of the year! Hopefully you have enjoyed the report.
To view all our sea fishing destinations in North Norway simply Click Here
Tight lines
Paul