So the season has finally started down here in Southern Patagonia and Las Buitreras Lodge has welcomed our first guests of the season!
FISHING REPORT
Like every year, the first run of sea running Browns showed up in Rio Gallegos by the end of December, a couple of weeks ahead of our first guests.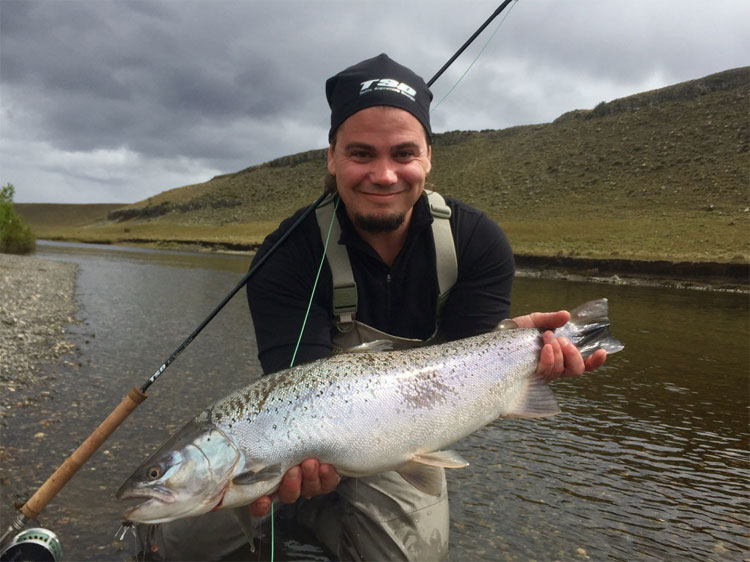 This year we've been blessed with some serious rain lately which has made the water level close to perfect, conditions couldn't be any better!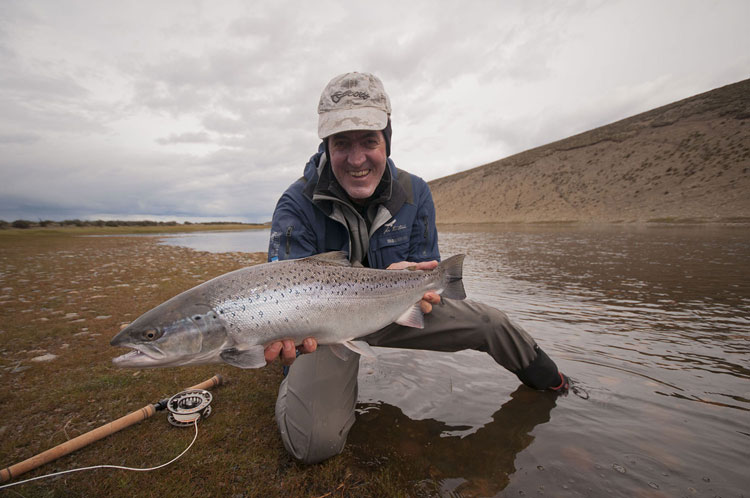 As traditions has it we welcomed the first group of guests on the last day of the year to be able to celebrate New Years Eve at the Estancia and then start the new year chasing chromers in one of the best seatrout rivers on the planet!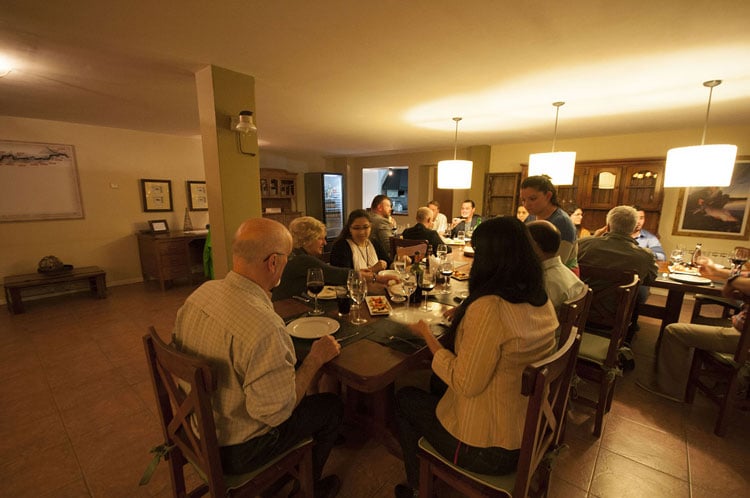 After the first couple of days more than 20 seatrout has been landed while the number of brown trout – some of them reaching 7lbs – has been even greater and very hard to keep count on. The biggest seatrout landed at the time of this report was a slightly colored 20lb beauty caught by our dear friend Per!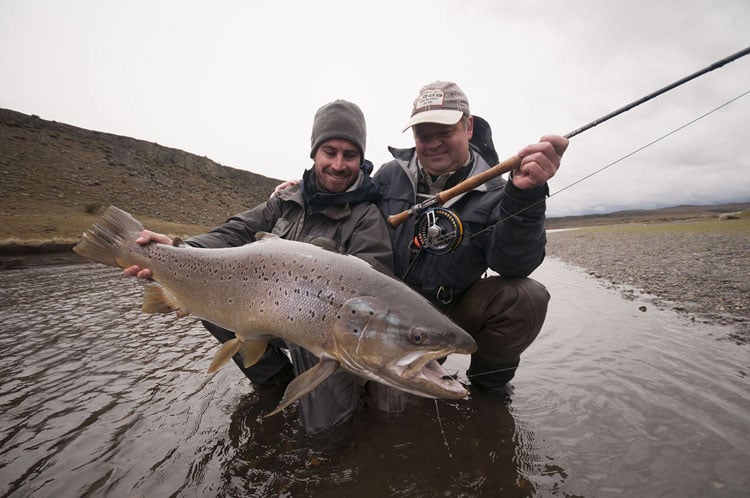 We are confident there are more fish in the 20 lbs range to follow and we will have photos and updated numbers in the final week report.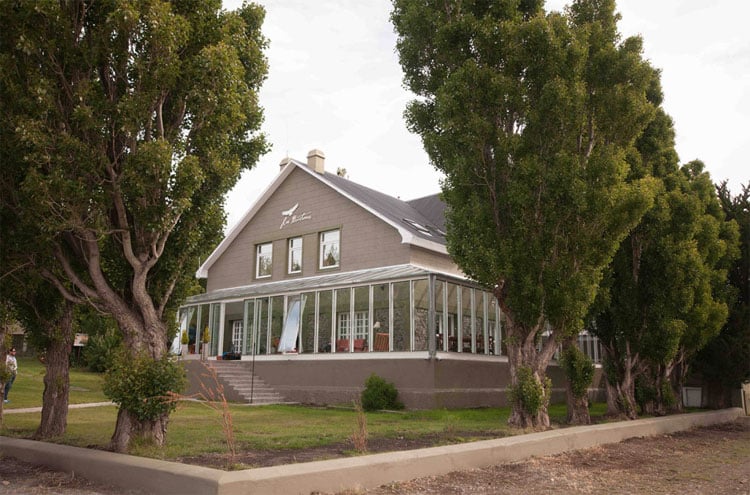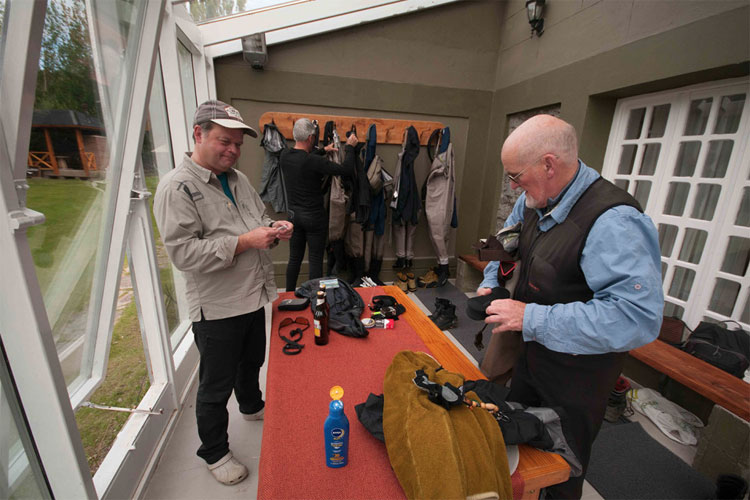 As you can see from the above pictures we have had some modifications to the lodge, there is now a really nice conservatory around the outside. This now means all customers can get changed in and out of your waders in the dry and warm.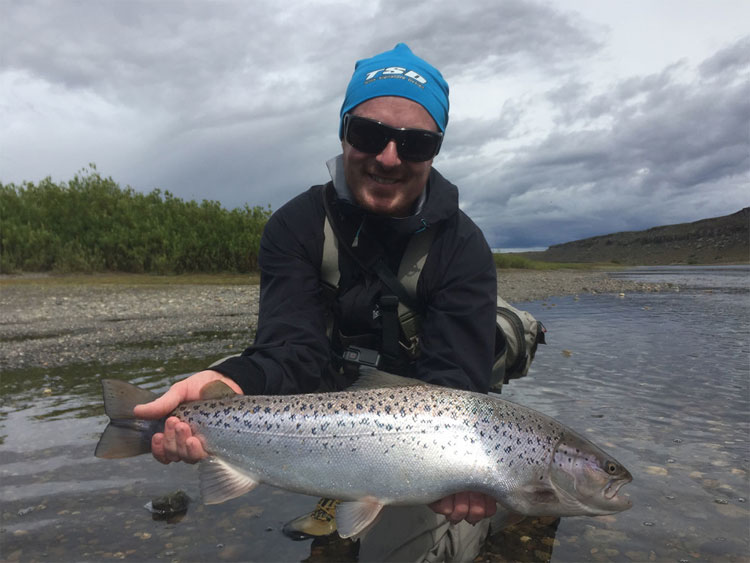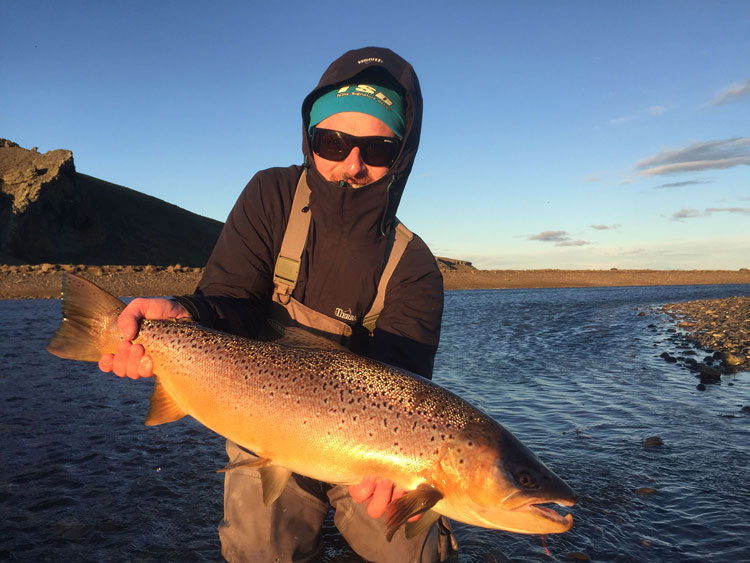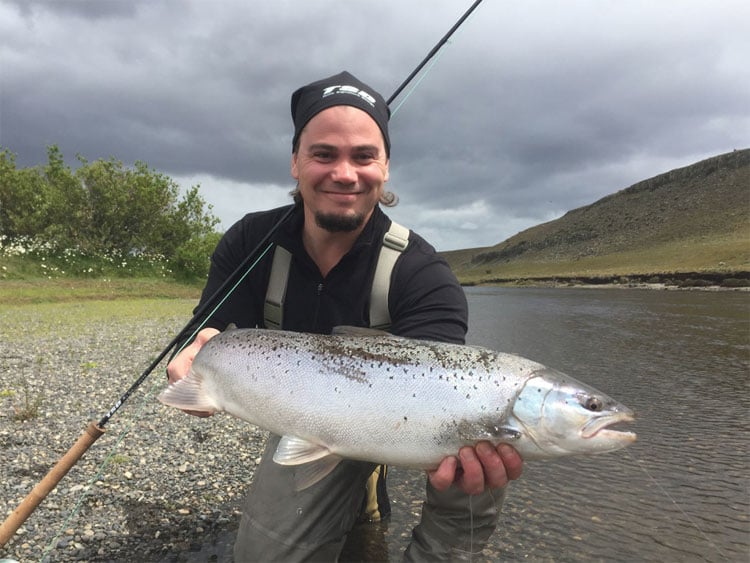 Remember to follow our weekly reports and see just how amazing this fishing is. You will also be able to see what you are indeed all missing.
It will come to no surprise that we are already taking healthy early bookings for the 2018 season. We will of course be running some amazing hosted groups some of which are ALREADY 50% full for 2018.
If you want more details of this amazing destination CLICK HERE or feel free to call me in the office at anytime.
Kind Regards
Peter Collingsworth