Wow, what a start to the 2018 Havoysund North Norway Skrei Cod Season. The Nordic Sea Angling Guides have been testing the fishing grounds to find where the shoals are located before the arrival of the first guests due to arrive later today. Sportquest has guests coming from all over the world for this amazing phenomenon, from a group of Americans to guys from all over the UK and by the looks of the below fishing report given to us from Douglas and André the head guides at Havoysund, Enjoy!!
FISHING REPORT
The season has finally started here at Nordic Sea Angling, and today the first guests of the year arrive with us in Havøysund. A couple of groups from England, a group from America and a group from France will be the first guests to get out to the ocean for the season. We have been in place for a week and have arranged the camp and tested fish for our guests to have the best possible experience.
The weather has been very stable and according to the forecasts, winter will continue to be nice to us and offer good conditions that make our days at sea extraordinary. In addition, great weather is of great benefit when you fish Skrei when you can easily fish very efficiently. During the test, André and I caught a lot of fish and big fish, experienced magnificent scenery from nature in the form of a GIGANTIC flock of bird's diving and a group of whales lying on the surface. Lodda is the stable fish that the Skrei Cod follows after their long migrations towards the coast to reproduce and then continue their hike out to sea, so usually when large collections of Cod are found, they are very fat Skrei.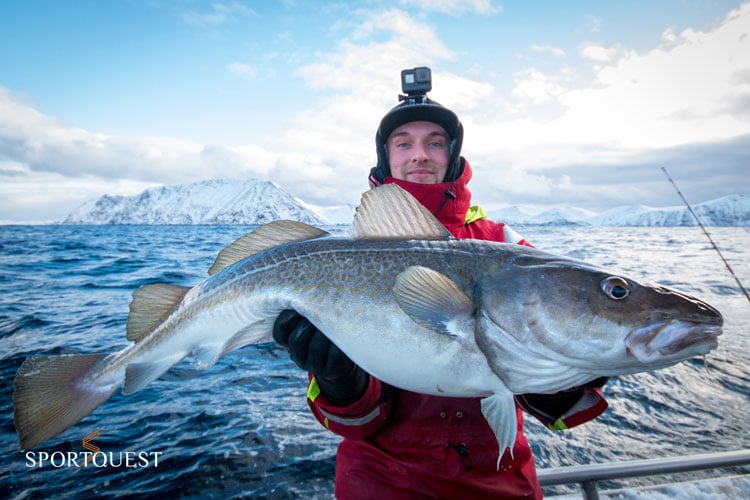 Yesterday we went out to look for the hottest possible places right now, as the Cod do wander, the areas they move on can vary quite vigorously sometimes, and we want to keep a close eye on where they are staying now that the first guests arrive at the camp. We went to a large area where we were only testing first last week and after seeing a large gathering of birds far out over 250-300 that aroused our interest, we went there and we were met by a brutally massive shoal of Cod that the echoes did not even read through….. 30 meters thick stiff from the surface to the bottom. We decided to drop our jigs down just under the surface, and it did not take more than a few seconds before it started to hit the lures. A moment later after a bunch of fine cods of around 10 kilos had been landed, we caught sight of a couple of whales that went up in the middle of the sea. At first glance, we were sure it was a small one, but on our second sight we realised that it was a lot bigger, and when we first saw one of the giant tail fins a few meters above the water, it's No doubt there are three giant Whales!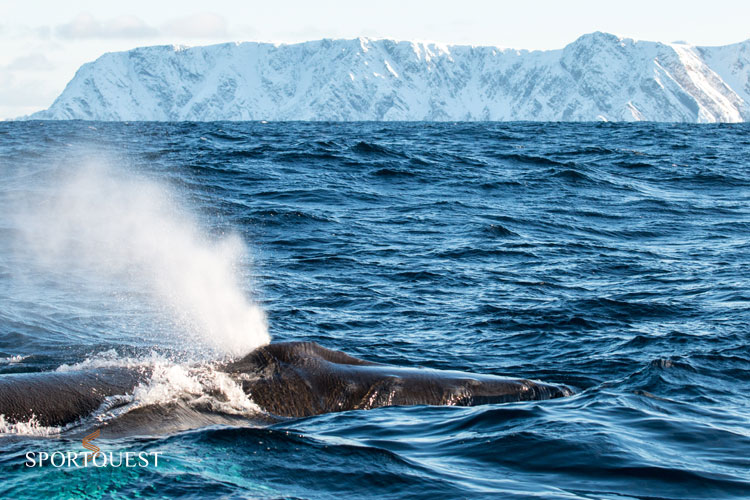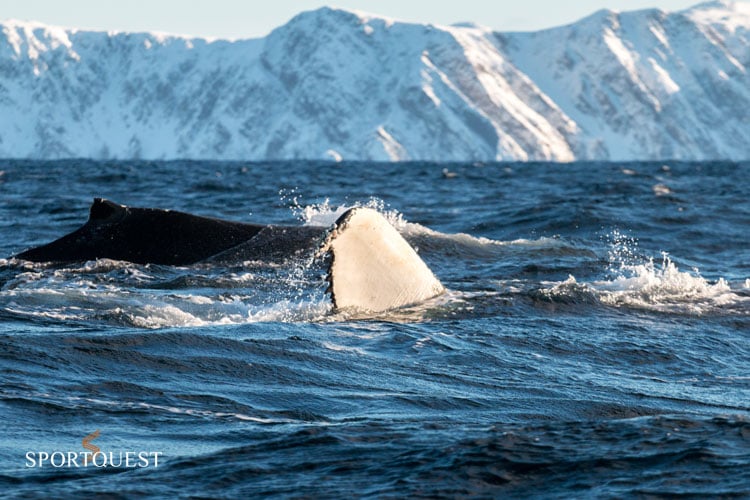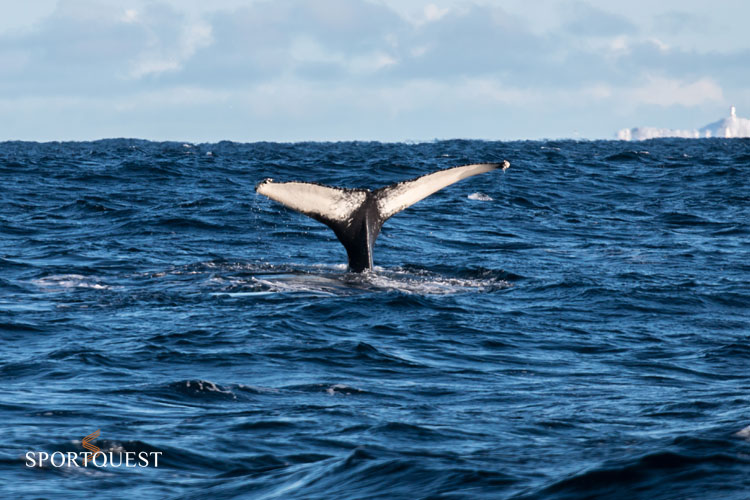 In the afternoon the energy began to disappear and we had pumped a large amount of fish up and had great fishing, but we still missed the really big ones, the area felt right and we thought we should get a really big one. Suddenly, the average weight of the fish began to rise and we landed a bunch of Cod in the 20 kilos class, hopes rose, I and André agreed that we would only take a big one. I then looked at André to see that he had a very good fish, and by the rush of line it reminded me more of a halibut than anything else …
With dark backs from a hard day, André pushed out the last energy to fight this fish. Up at the boat, we cheered when we saw the amazing cod that would measure up to 142 centimetres and weighed in at 30 kilograms.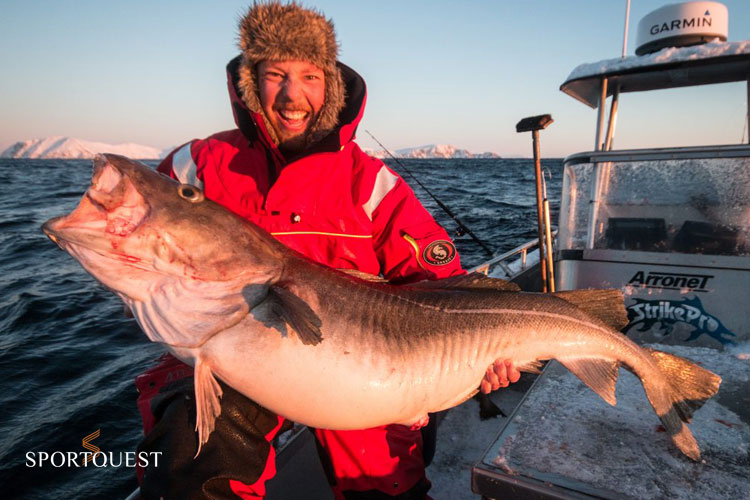 So with this we want to say that we are READY to start the season and we wish to welcome all future guests to Nordic Sea Angling and Havøysund 2018 !!!
Thanks Dougals and André we all are looking forward to a great season and lets hope that Havoysund gets a new world record.
To view what we have to offer in Havoysund click on the links below
Monster Cod fishing Havoysund Norway – CLICK FOR FULL DETAILS
Hosted Monster Cod Fishing Havoysund Norway – CLICK FOR FULL DETAILS
Tight lines / Paul