Can you believe it? Week 2 has already gone and it's getting even closer to the Sportquest Holidays hosted weeks. The anticipation for everyone is growing, but how is the fishing going, what's the weather like, what are the river levels and also the clarity? Time will tell. Anyhow on week 2, we welcomed our next group of anglers all ready for the challenge of catching some wonderful sea trout.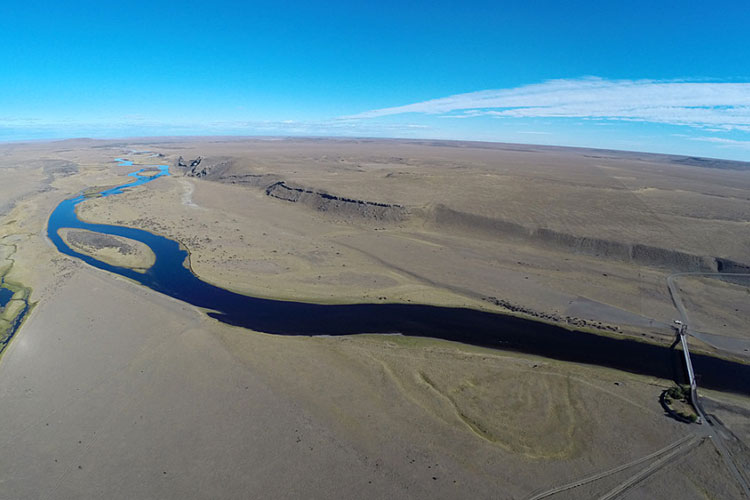 The conditions upon their arrival were quite unusual for the southern hemisphere summer, with cold winds and water temperature of 3,5 degrees. The weather conditions slowly got back to normal and the water temperature reached a max of 16 degrees. With the river on the normal summer height and an earlier appearance of some algae on the shallow parts of the channels, fishing was done mainly on floating lines with intermediate tips and leaders up to 4 meters.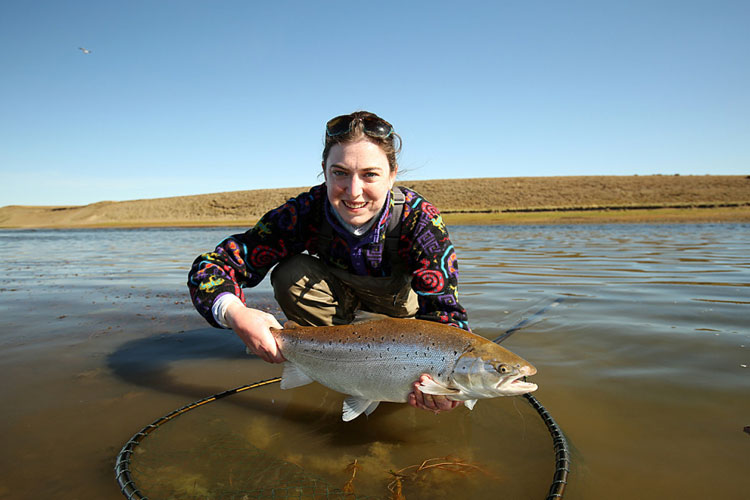 Due to the clear water condition, the technique was based on a gentle approach to the pool and the downstream cast as a must, to get the fly going first. Rubber legged nymphs and salmon flies as the normal sea trout diet.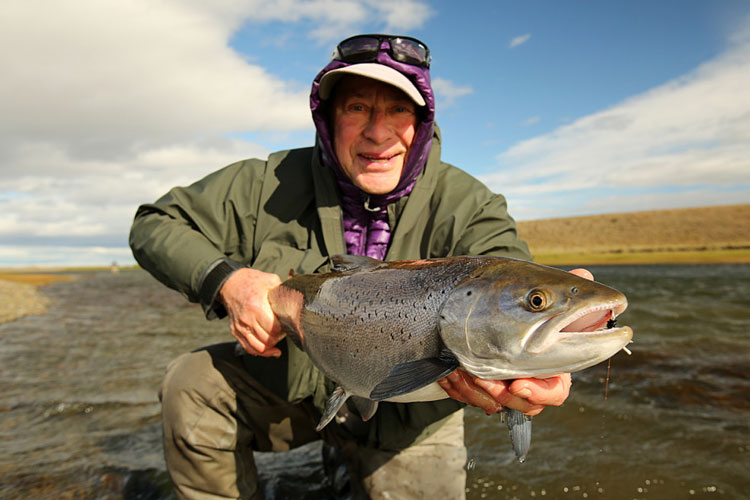 The result of the week considering the difficult conditions was very positive with fresh sea trout up to 17lb caught, and gorgeous brown trout that exceeded 22 inches. Below are all the fish that went in the catch book for the week.
Total Number Of Fish: 207
Sea Trout
31     Sea Trout
9,6 Lb    Avg Weight
17lb    Biggest Fish
Brown Trout
176     Brown Trout
61 Cm    Biggest Fish
If you are interested in Sea Trout fishing in Argentina click here and you can see all of our Sea Trout lodges.