525LB Arapaima Caught In Thailand Report We have just received an almost live report from our resort in Thailand of a huge Arapaima caught by father and son duo who are currently still enjoying their fishing, what else will they catch???
Take a look at the very excited email we have just received:
Never give up / Keep going! Is the motto for on the 16th April 2016 at approx. 8pm in evening we (my son Robbie and myself) struck gold whilst fishing at Gillhams Fishing Resort in Krabi, Thailand
Having fished 14 hours each day in 36C heat on the banks of Gillhams 12 acre specialist fishing lake, I had no success for Arapaima until on the last 6th day in the final moments circa 8pm I struck gold.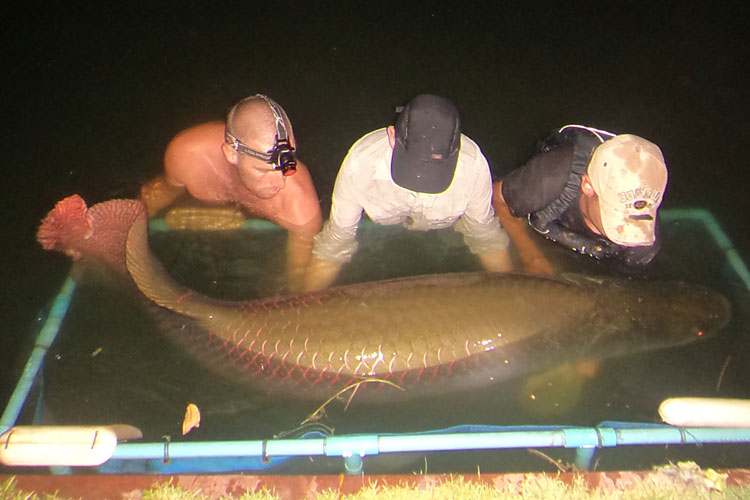 As I was reeling in my 1st rod at the end of the day reluctantly accepting it wasn't to be, my second rod went ballistic with line stripping off at amazing speed – fortunately for me my son Robbie had just arrived and quickly grabbed the rod and struck into the fish.
Passing the rod back to his dad, over 30+ minutes later I landed the fish of a lifetime and the sole target of my visit – a mighty Arapaima.
The Arapaima, once in the cage (due to the size over 7ft in length) was quickly recognised by the guides as the biggest fish in the lake. Last given an approximate weight of circa 525lbs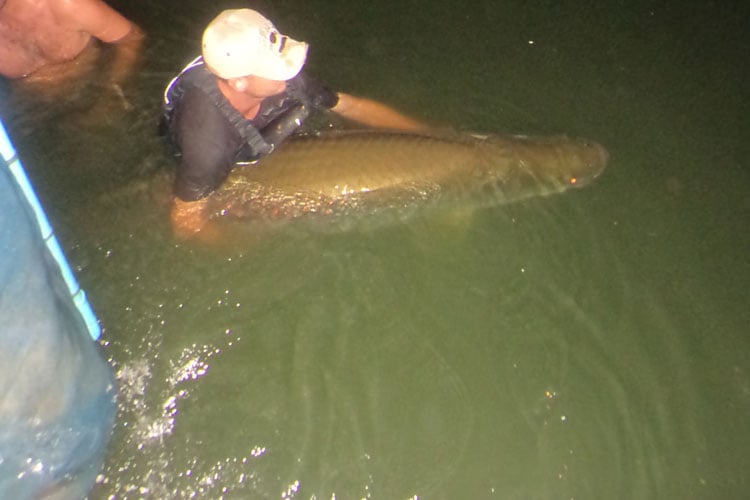 Note: The experts measure length and girth to establish weight – since lifting them can kill them. This is over three times my body weight to put into some perspective.
Quite simply an amazing moment one probably never to be matched again by myself – Arapaima are rarely caught over 300lb in the wild but grow rapidly in the perfect conditions so this capture could easily be up there with the worlds best!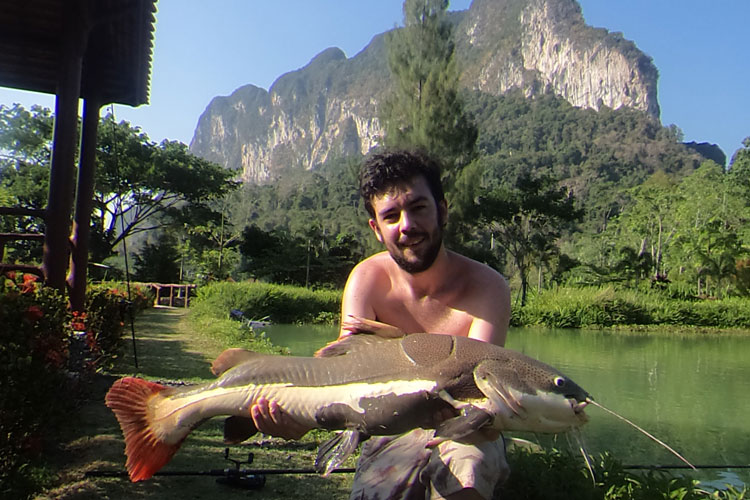 Thanks to Sportquest Holidays for making this dream a reality
Kind Regards
Tim & Robbie
Thanks Tim and Robbie and huge congratulations for both you and your son, a fish of a lifetime! If you would like to see what else we can offer in Thailand simply Click Here
Tight Lines
Paul Stevens