Well what can I say apart from WOW what a day. We all woke up to bright sunshine and flat calm seas and after a good cooked breakfast we set sail for the Skrei Cod grounds.
The Skrei Cod grounds are around 8km from the camp, so after a 20 minute ride we soon found large shoals of hungry Cod.
To start with we all decided to fish with Big Bobs as they have been so very successful in the past for me. We tend to rig the bobs up with a single treble as when you are trying to boat the fish you don't want a loose treble flying around as they will soon find the back of an anglers hand.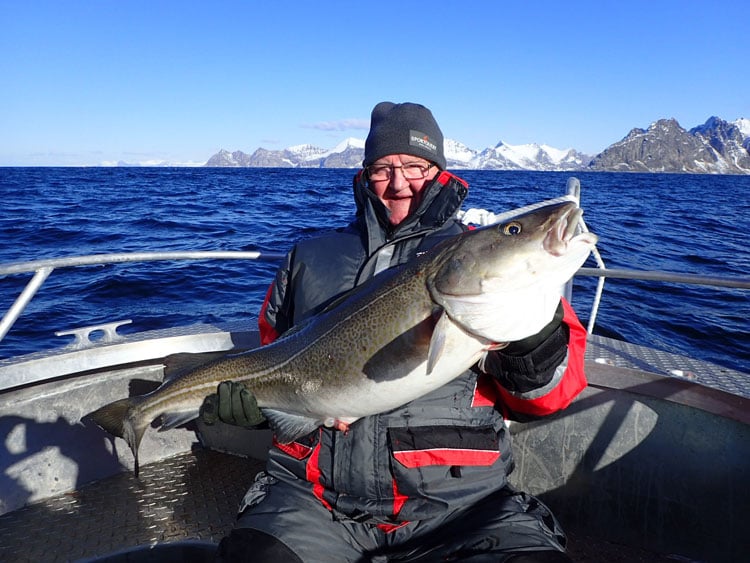 We started fishing in a round 80mtrs with the fish rising around 15mtrs from the bottom and it didn't take long before our boat were all bent into hard fighting Cod. After a few moans and groans up popped a couple of half tidy Cod around 20lb.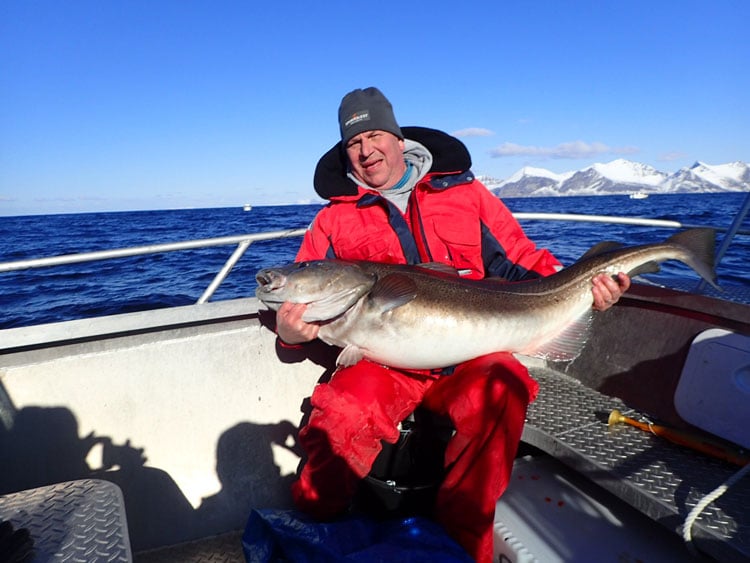 After a a couple of hours of hauling 20 – 30lb Cod Colin managed to find what we had came all this way for and after a great scrap we managed to carefully lift aboard a larger Cod. With the fish weighed it was time for the trophy shots and at a weight of 54LB Colin was over the moon, well done Colin.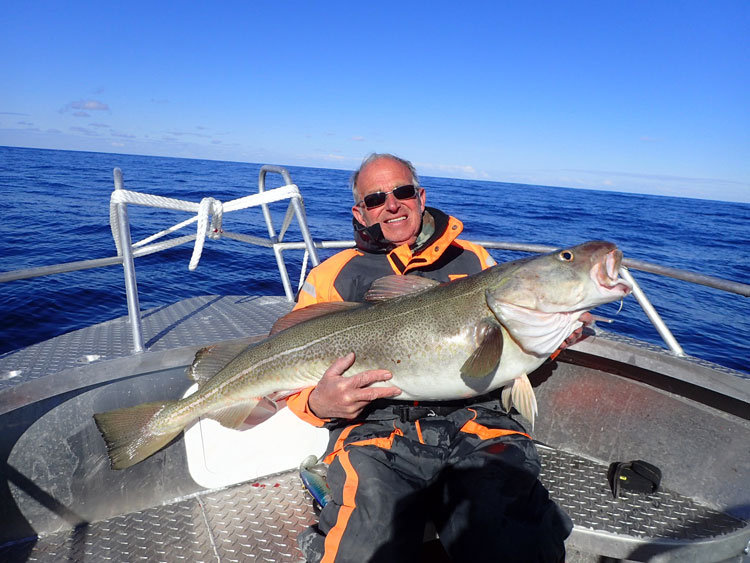 The tide then changed a little and the fish slowed down, you could see them in the finder but they would not take anything until……. my rod hooped over and keeping quiet I slowly reeled what felt like a good fish. The closer the Cod got the bigger it felt then when it hit the surface we were amazed at the size of her. After a little panic of getting her landed huge shouts went out once we had her securely in the boat.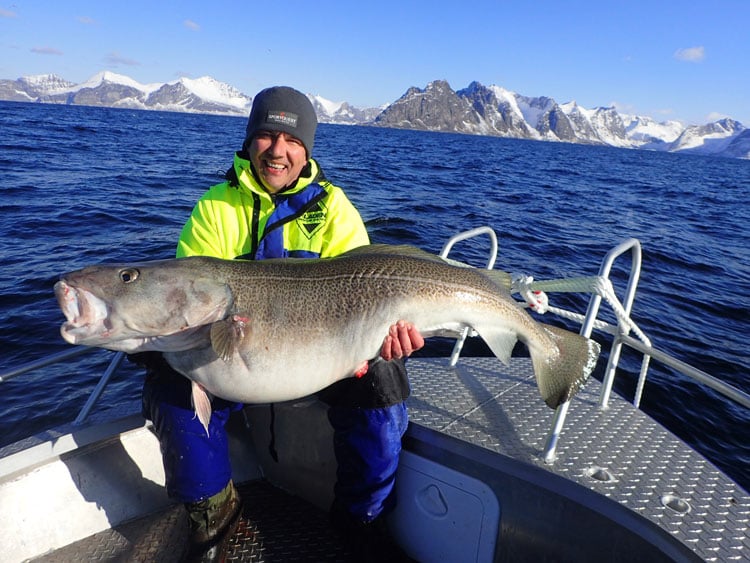 Now this was a big Cod and we quickly got her weighed at a huge 73LB WOW this place is amazing and we still have 4 days left.
Our other boat being driven by Mathew Rickard one of Sportquests guides was having an excellent day and the guys on his boat had being smashing PB's all day. Our boat decided to head back in so we went over to Mathews boat to say good bye and Andy was bent in to a great looking fish. So we decided to stay close to their boat to get some shots of his fight.
After a lengthy fight yet another huge Skrei Cod floats to the surface and with us being close to his boat we could see the sheer excitement in Andys face. Mathew done a great job of landing the fish as it was hanging onto the hook by a tiny sliver of skin. A huge cheer went up as Andy had smashed his PB by a long way. The fish was quickly weighed at a huge 54LB and the trophy shots were taken, Andy done the best thing possible and slipped the fish back to carry on with its life, a huge well done Andy as his PB before this was 18lb off Whitby……
Time was ticking away so we all decided to head back for some well deserved beers and a hot meal.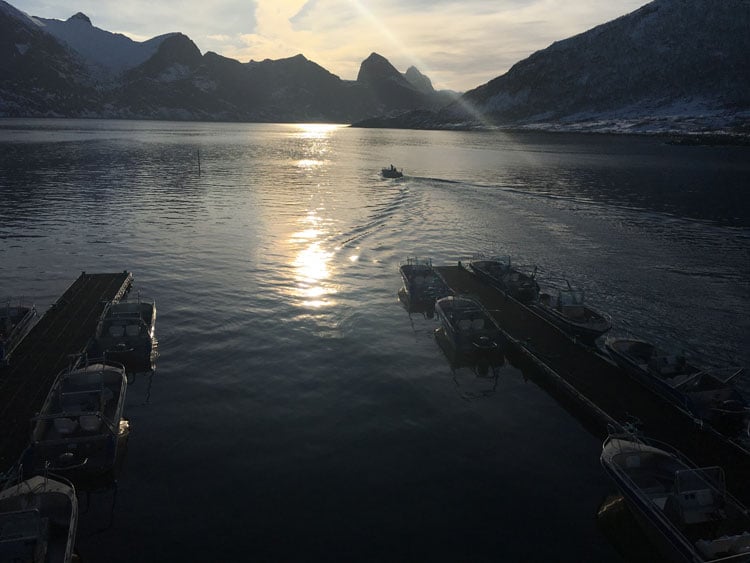 So to sum up our very first full fishing day, all I can say is bring on tomorrow!
Contact us
If you would like to learn more about the amazing fishing available at Mefjord, you can contact our sea fishing expert, Paul Stevens, on 01603 407596 or by emailing paul@sportquestholidays.com directly. Alternatively, if you would like to browse the tour page or even have a closer look at all of our Norway tours, you can do so at the appropriate links.
Until tomorrow, tight lines
Paul