As promised we are trying to catch up on some great action from the bank holiday weekend and we thought it would be rude to keep this one for much longer. The report is from Å on the Lofoten Islands and as you may of read before, this place is an awesome Halibut destination. Enjoy the report
FISHING REPORT
This week, unfortunately, started in the same tune of the past week with heavy winds from the south, which meant that we could not leave the port on Thursday.
On Friday, the forecast was significantly better and we loaded the boats for a really long day at sea. The wind was on from the south all day but it was fine to fish. The day started well for us in the guide boat with nice contacts and a landed halibut of 88 cm already in the first drift. Alexander who guided our British guests in boat 7 even landed them a halibut of 83 cm in the first run. At the end of the day, a big fish hit Ole's lure and the rod bent heavily at the other end. After roughly 20 minutes, we were able to secure an amazing fish that measured a total of 196 cm and a new PB for Ole was a fact. Joyful in the boat and after some pictures, this beauty had to swim back home.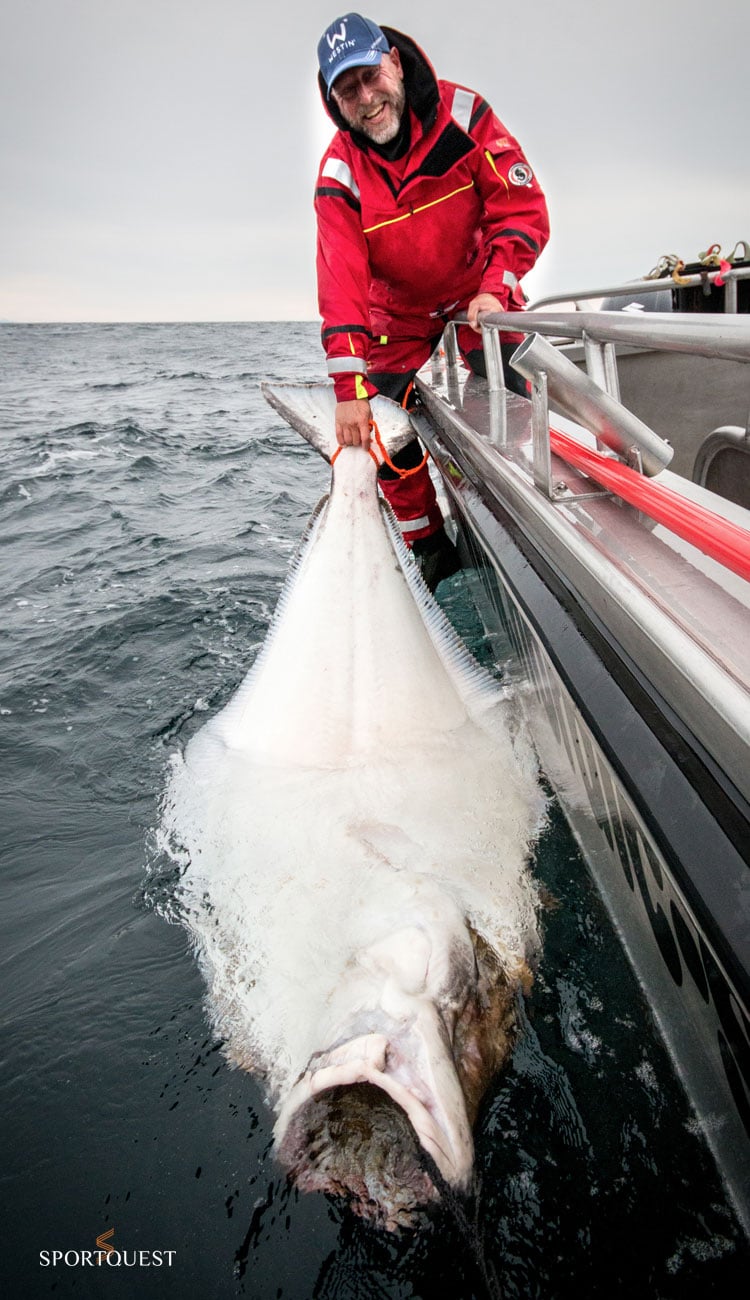 The day rolled on and it was reported about several other halibut, the boys in boat 5 fished very well and landed 8 halibut with tops of 150 and 158 cm!
They also managed to catch an angler fish. The first one since 2015 here on Å.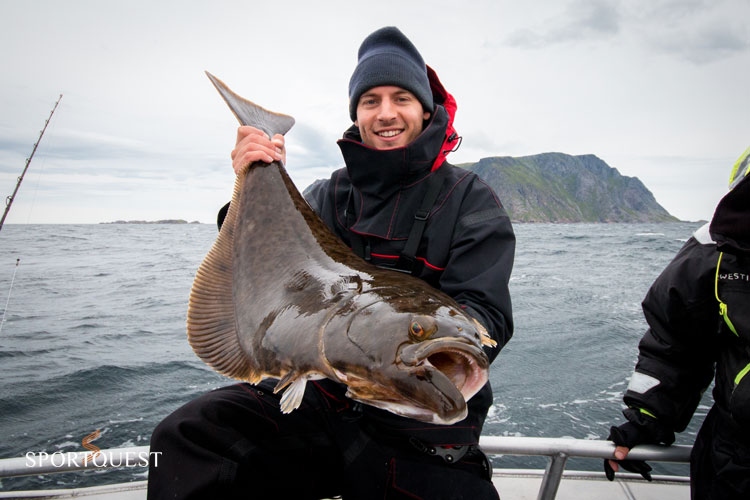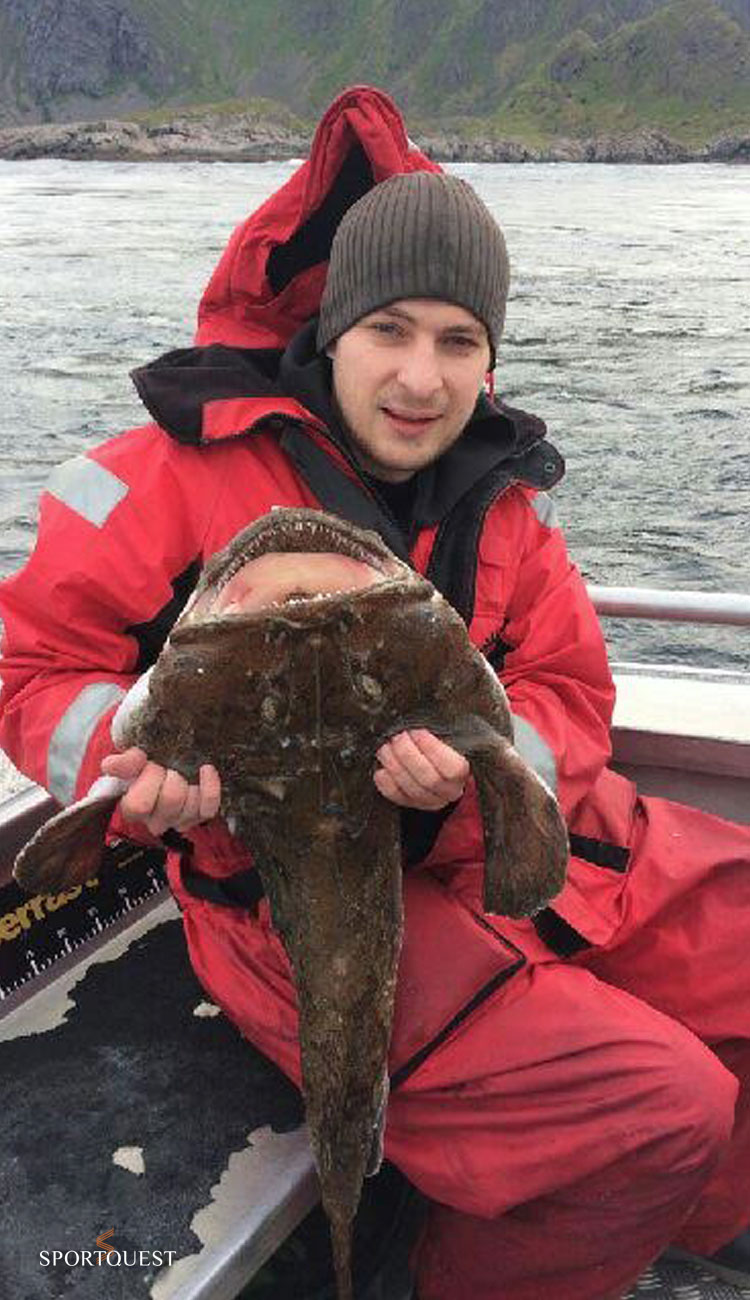 During Saturday the wind was hard again from the west and we did our best to get out and fish in some weather-protected places. There were a couple of halibut around the meter and also some plaice.
Today we sit back on land while the wind is blowing hard from the southwest, but tomorrow the wind goes down during the day and then we'll go again.
Tight lines! 
André Starkenberg & Alexander Lindgren
Thanks guys for keeping us all updated on the fishing at Å and we are all sending you positive thoughts regarding a change in weather. If you would like to read more about this destinations, read our reviews and questions and answers then simply CLICK HERE
Tight lines / Paul & Matt