This past week the guests in Havoysund have had a hard time getting out because of the weather, in the end they managed to find a few fish, take a look at the report below to see what they caught
The majority of the week was windy, to say the least. At Havøysund we have had stable northwest winds of 10-15 m / s, and the fishing has been incredibly difficult. Our guests got out of the way and were determined to fish hard. It was limited for how far we could go fishing from the camp. Several guests then had to try the fishing close to the camp. On the deep sides outside of the camp there was a lot of Cod and Coalfish, and there were long tough sessions for some of the boats. It was not the size we were looking for, but it was enough to bring some fish home!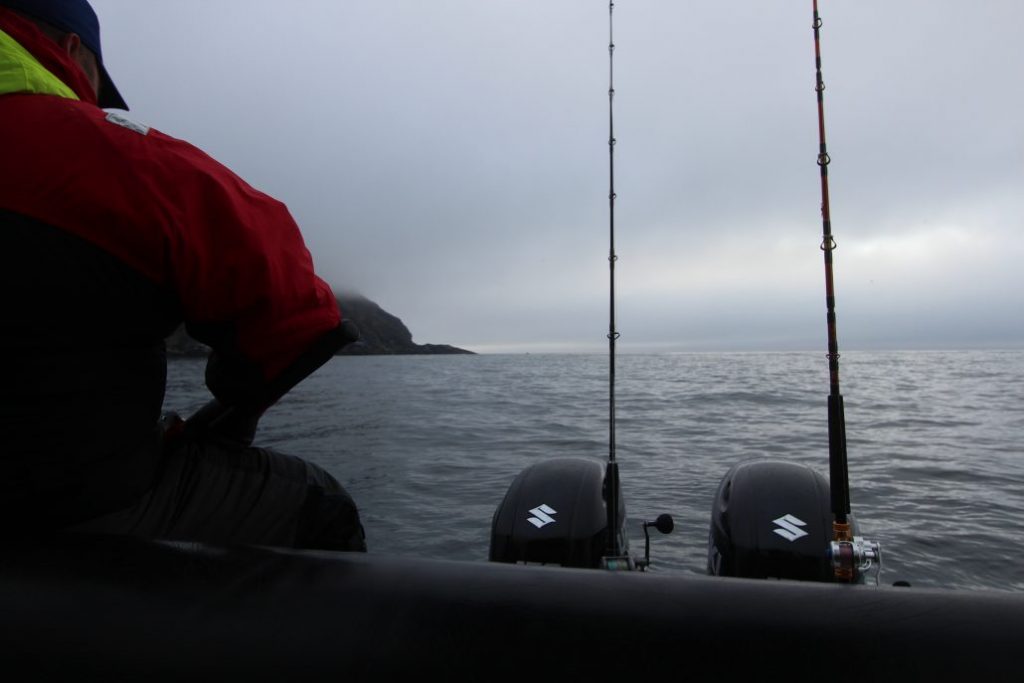 Last day, boat 2 went out to have a last try. 10 minutes from the camp, they sat down for Halibut. There were tough conditions with winds and waves of a few meters, but their courage never disappeared. It was nearing the end of the day, when one of the rods doubled over. The result was a perfect 98 cm Halibut, and the pleasure was great when boat 2 arrived at the harbour. Boat 3 had the same type of day with a real monster at the edge of the boat, but never landed it.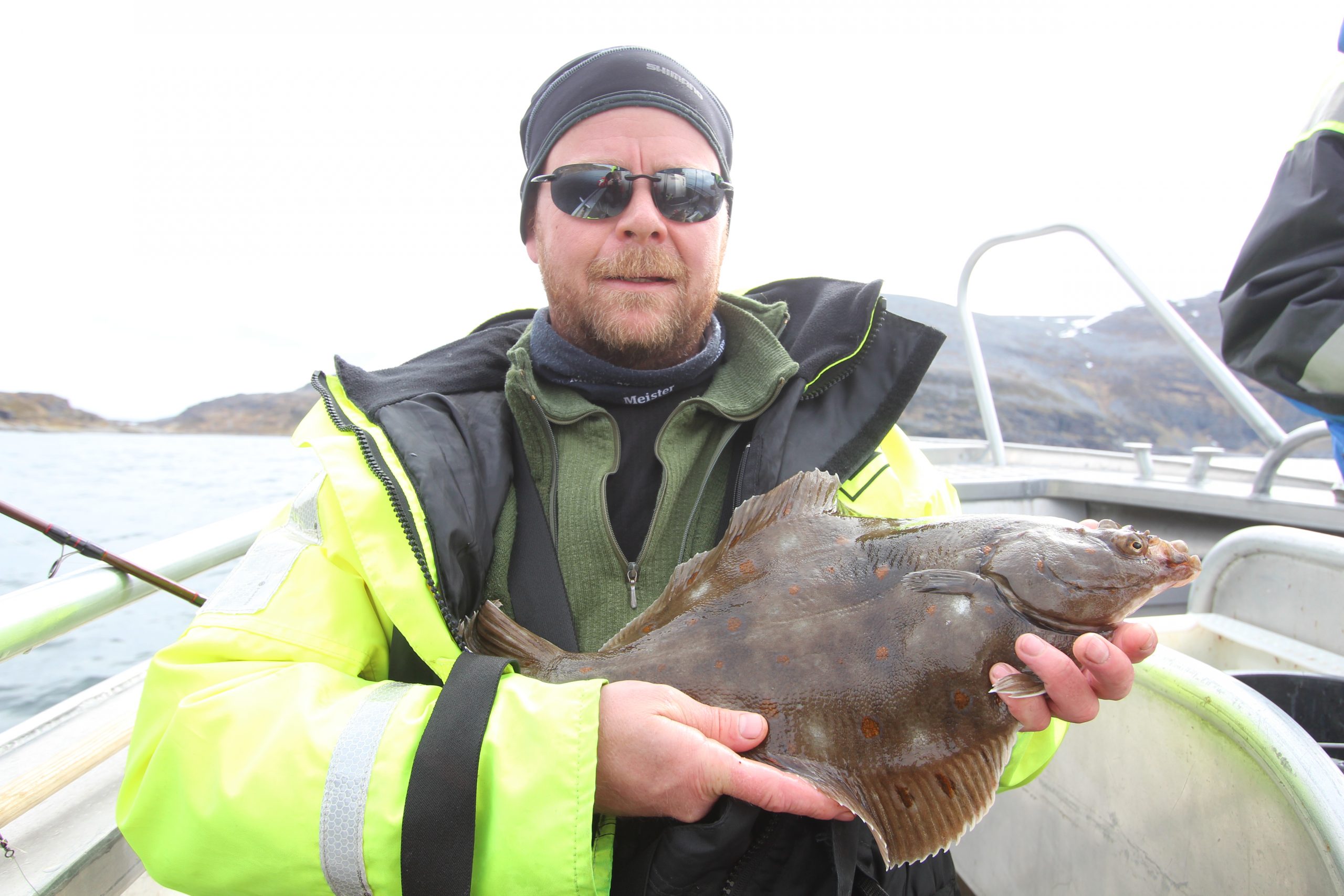 The guided boat would use the last days to fish near the camp. Plaice fishing with smaller tactics and shrimp bait, the guided boat headed for the cove on the west side, and what a spit it was! There was no long day at sea, but there were 10-12 Plaice in a short time, with 1.5 kilo fish. Plaice fishing has really taken up a lot!
The last evening was finished with many fine fishing stories from the week that have passed. All the guest sat inside the hotel and had it very pleasant. But as always, someone is striking a PB on Halibut. Then it is mandatory to jump in the harbour! Lee from England jumped right in, and the Austrians on the camp also felt like taking a bath. Good atmosphere and a little pool in the hotel ensured a rich and good end of the week!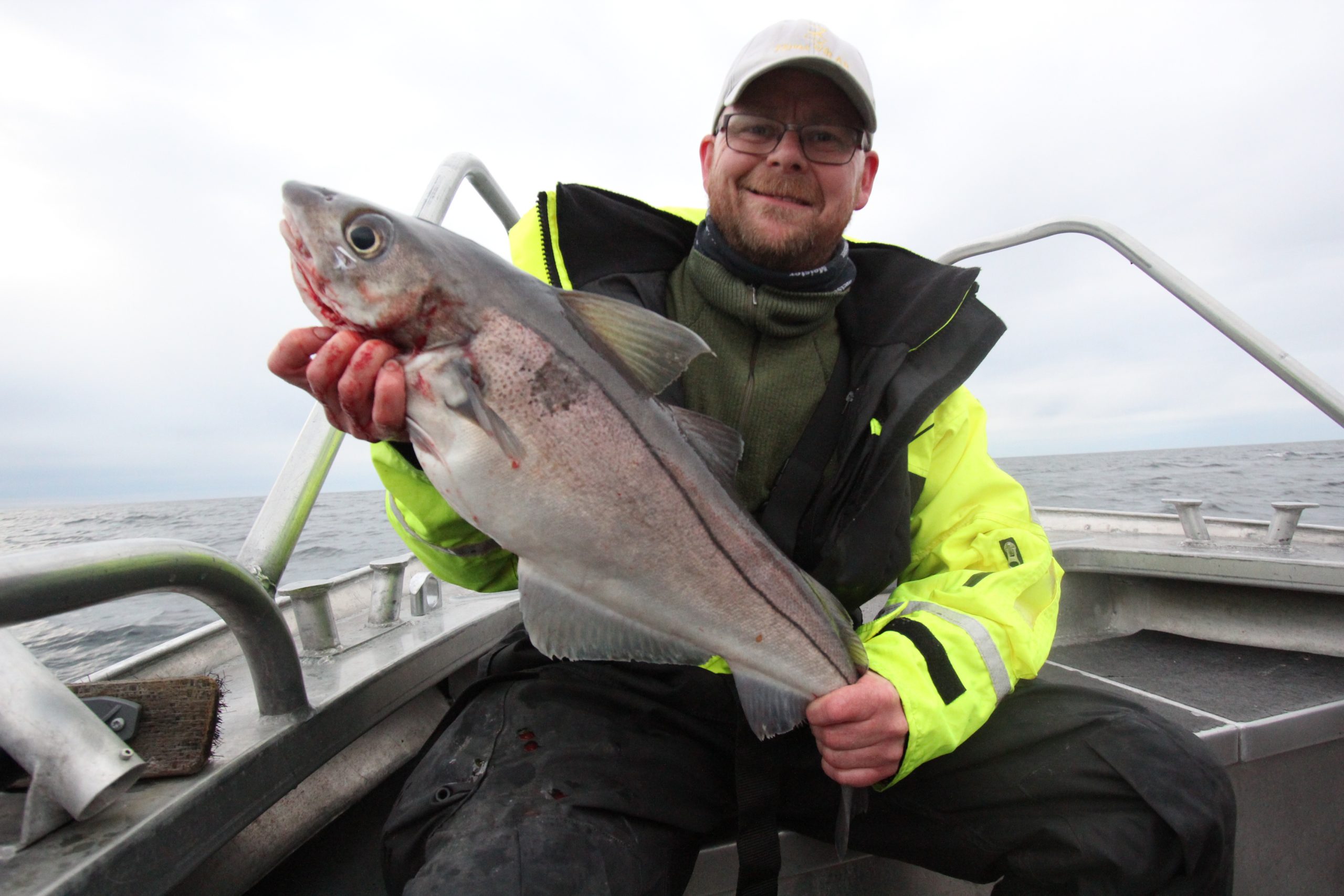 We look forward to starting a new week with better weather forecasts and hopefully several long trips. Currently, it is still blowing 14 seconds from the northwest, and it snows sometimes. Let's hope that the forecasts are correct and it will be a good week!
Tight lines // Jørgen Zwilgmeyer, Ivan Swarts
Thanks for the report Jorgen and Ivan, it sounds like its been hard work but its great to see the anglers finding a few in the end.
Have a look at our Havoysund destination for more information. 
Tight Lines
Matt Crowe