Wow, what a first days fishing up in Havoysund North Norway. Our first weeks hosted trip has got off to such a great start with some of the finest weather you are likely to see, in fact it is more like Julys weather than March.
As many of you will know we use to run our yearly Skrei Cod hosted trip to Soroya, but as of 2017 we will be running it to Havoysund. It is a little more sheltered meaning you should be able to get out and fish somewhere if the weather turns against you.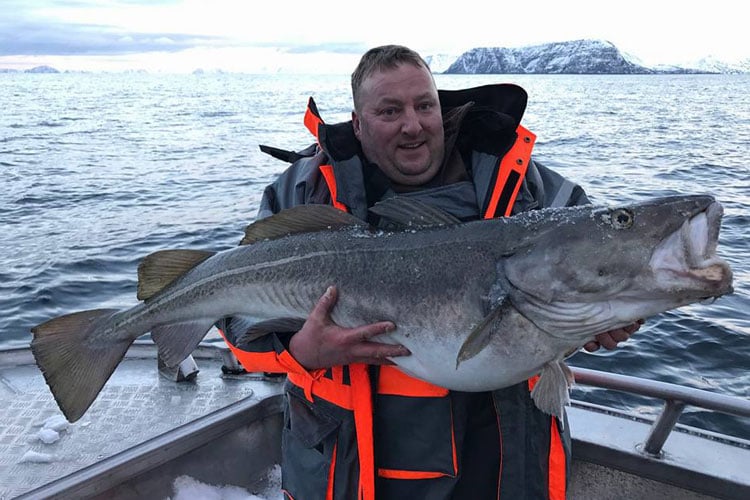 Getting to this destination is a little easier as well with no ferry crossing which we all know sometimes gets cancelled and when this happens it causes a huge knock on affect.
So if the first day fishing is anything to go by then we should see some excellent results from this destination. The guides we use there are some of the best in Norway and they will really go out of their way to help you catch that dream fish and believe me when I say there is a huge possibility that you could actually come home with a world record Cod.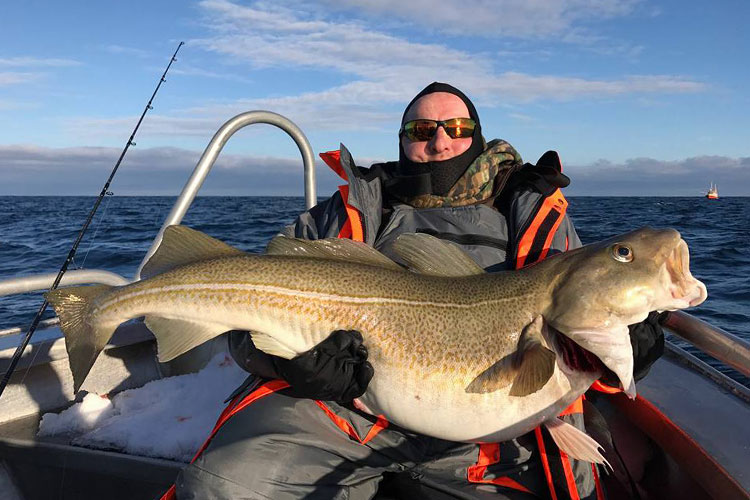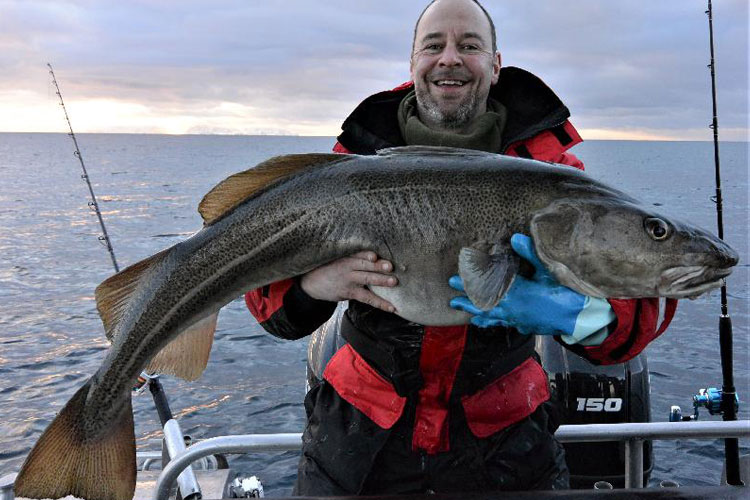 This is just a little report for now as its only been fishing day 1 and I am sure we will be bringing you lots more so that's it for now and hopefully we will be making your dreams come true like many of the guys on this trip.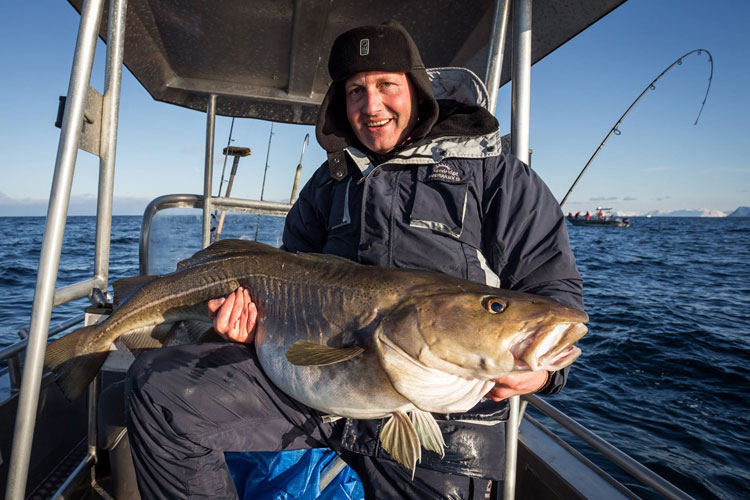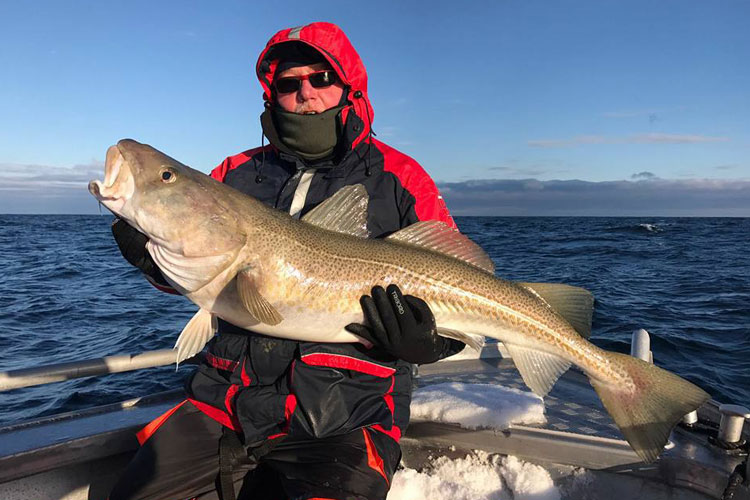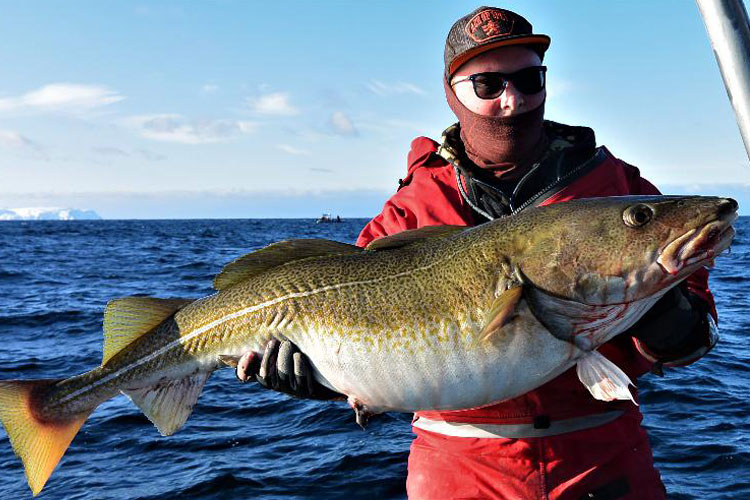 We do have a couple of spaces available for our 2018 Fully Hosted Skrei trip to Havoysund so if you fancy catching some of these turbo charged Cod then call us on 01603 407596 as soon as you can as I think once these reports start to hit social media then these last remaining spaces will fill fast. Please see below the weeks with what spaces we have left
WEEK 1: 06/03/18 – 14/03/18 – 3 Spaces Click to Book
WEEK 2: 13/03/18 – 21/03/18 – 4 Spaces Click to Book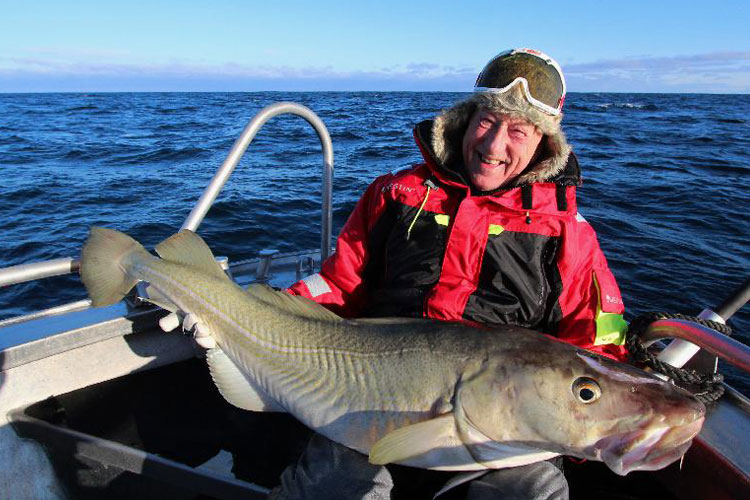 To view this awesome holiday Click Here
Tight lines for now
Paul