Andaman Fishing Report, as promised in previous posts we will keep updating you guys on the fantastic fishery and how all the anglers who have ventured there have faired. The season is in full swing now and with most weeks full we should be receiving some excellent Andaman Fishing Report to share with you guys.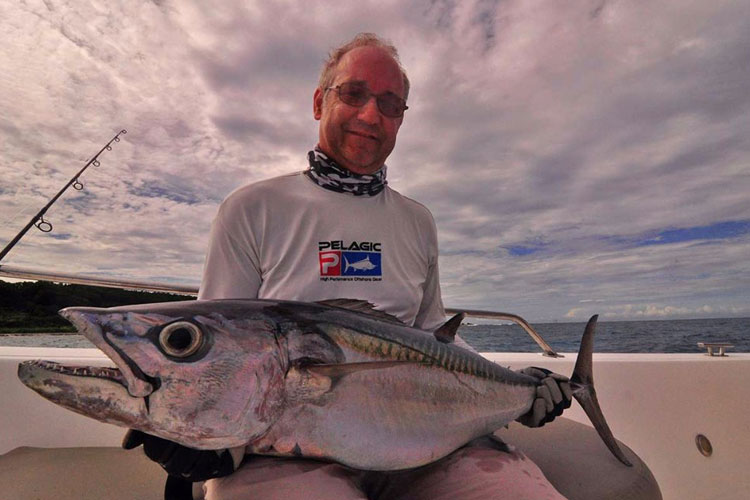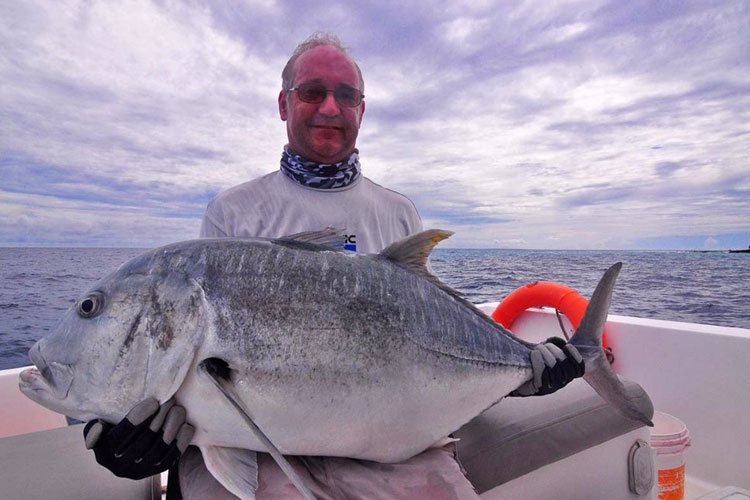 I will start this Andaman Fishing Report with three friends returning to see if they could manage yet again an amazing trip. Once they arrived at the resort in the Andaman Islands it was not long before they started to talk with the guides about plans for the following days and stories of past trips to places such as Southern Oman again for huge GT. The last time these guys fished Andaman one of their targets were not met and that was to catch a Dogtooth Tuna on a top water lure. So with this in mind the guides hatched a plan to fulfill his dreams.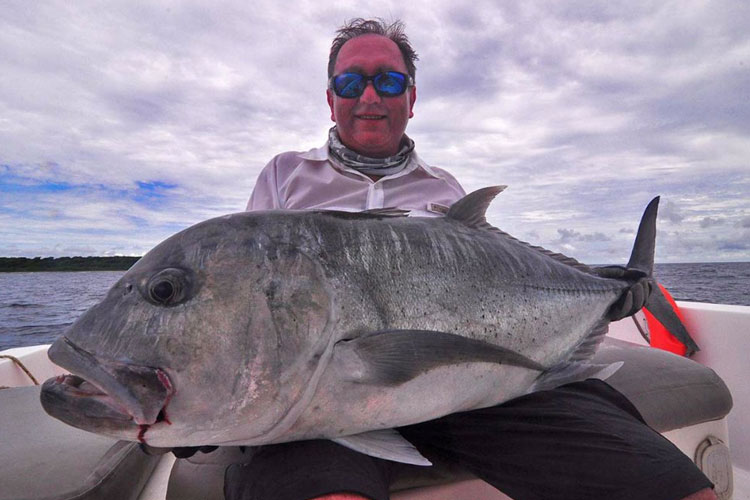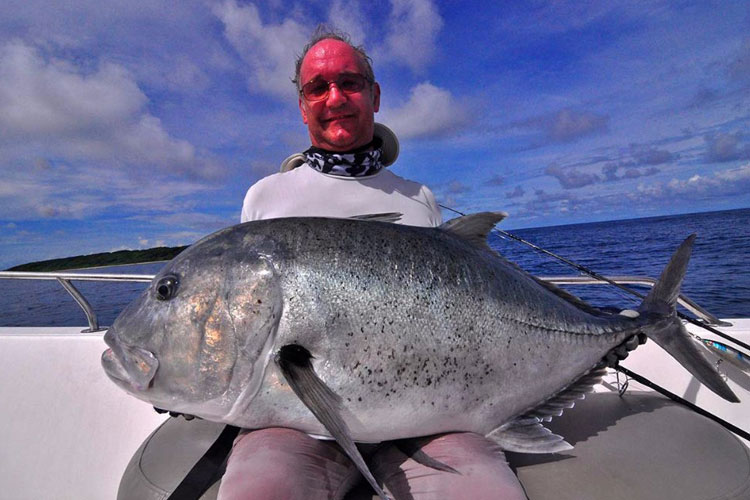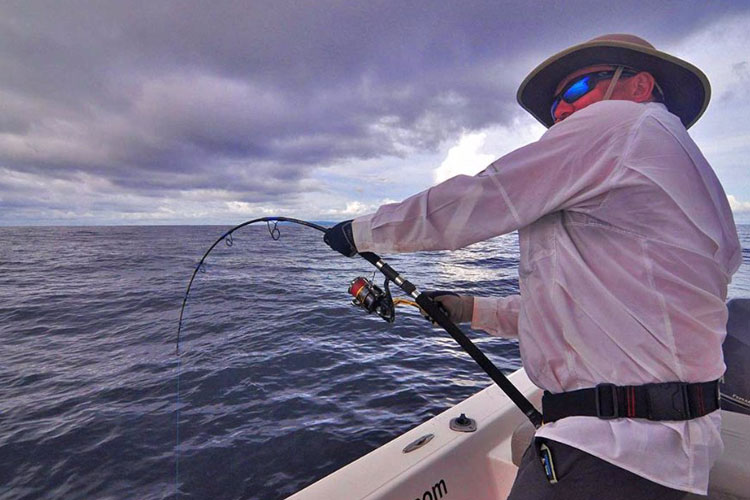 As the guys had a great knowledge of the fishing on the Andaman Islands they fancied fishing areas different from the regular spots and also trying different styles of fishing to hopefully target some bigger species.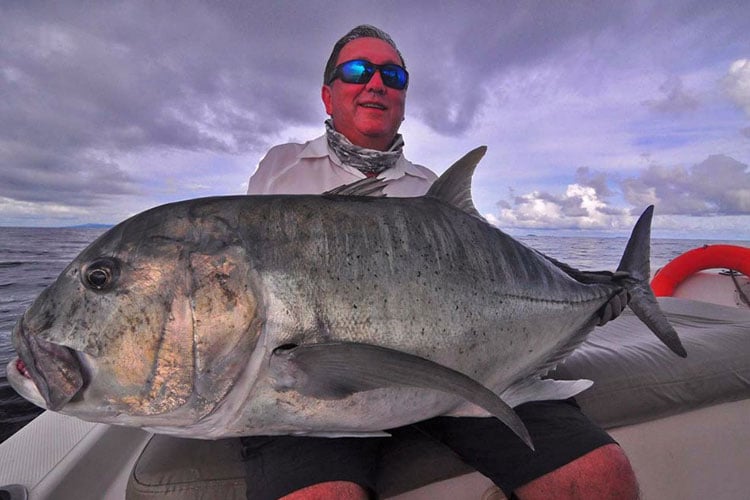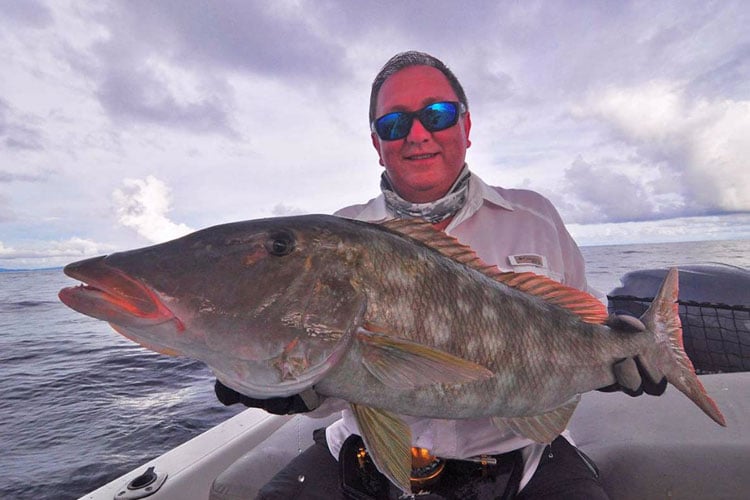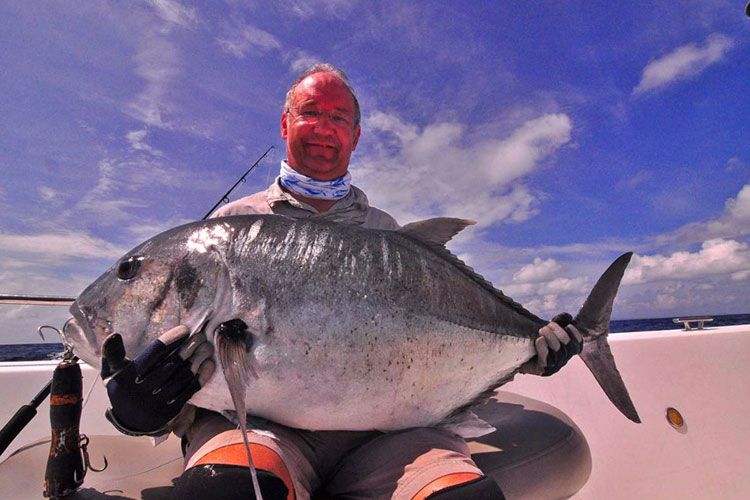 The trip had all the highs and lows as you can see from this Andaman Fishing Report of a great fishing trip along with heartbreaking moments of lost fish but here goes on what they caught:
Chris got his top water dogtooth as the first fish of day 3
We had a number of triple hook ups to keep the guys happy
Shane had 3 new species on top water
Chris was the undisputed master of landing red bass he got 7 on this trip and fair sized ones too
Victor on one incredible jigging drift made the OBX 300 jigging rod contort but it lasted to land a very good GT
Chris lost 6 (expensive) lures and was very unlucky with hook pulls and line breaks on some really nice fish.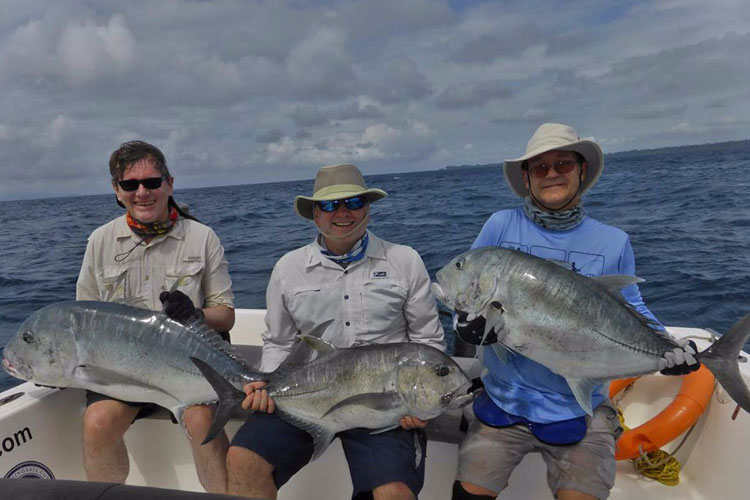 The guides had great time fishing with these guys and cannot wait to have them back next year. If you would love to fish places like this then act sharpish as the dates left are flying out. Simply call us on 01603 407596 and we can put together a trip for you and your fishing friends that will leave you with memories of a lifetime. Hopefully you have enjoyed reading my Andaman Fishing Report
To view this destination in the Andaman Islands Click Here
Until next time, tight lines
Paul