WE have received another report from Bolivia, the Agua Negra lodge is fishing very well at the minute for a wide variety of species including the hard fighting Golden dorado.
During the 15th week of the season, we shared great times with four old friends and really good fishing partners from Mexico. The fishing last week was amazing and full of surprises. The weather was very hot, and some storms got close, but nothing happened. Changes in the pressure can sometimes make the fish move, but all remained perfect.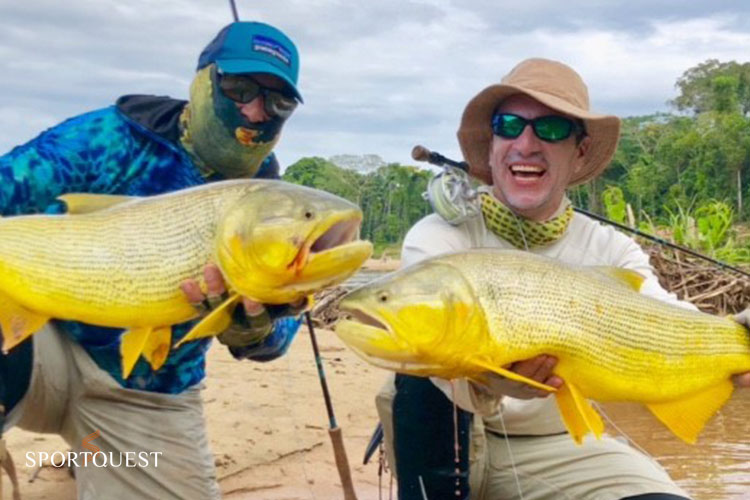 The water was low and very clear, and the temperatures ranged from 28–34°C. The fishing on the Main Secure was very good, and we landed many medium-sized dorado, some really good pacu, and a huge catfish!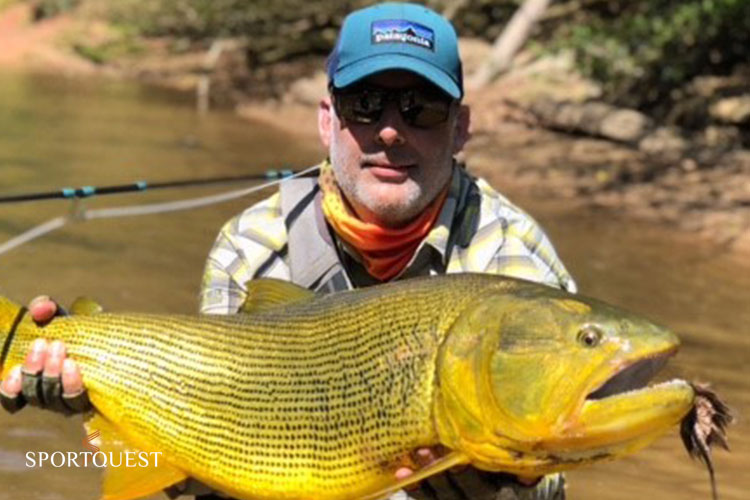 The Agua Negra was technical as always, but the chances for a huge fish were numerous. Super clear water on the upper section gave us some crazy moments while fishing for monsters with mouse patterns. Pacu were eating everywhere due to the wind, and watching them react to all the leaves and fruit dropping from the trees was a sight worth seeing. There is nothing like battling a 20-pound pacu as it tears through the pool.
Pacu, dorado, yatorana, and a huge catfish made for an amazing way to close the 15th week of the season. The biggest fish of the week: a 22-pound dorado that was caught by Paco on the Upper Agua Negra with a mouse pattern.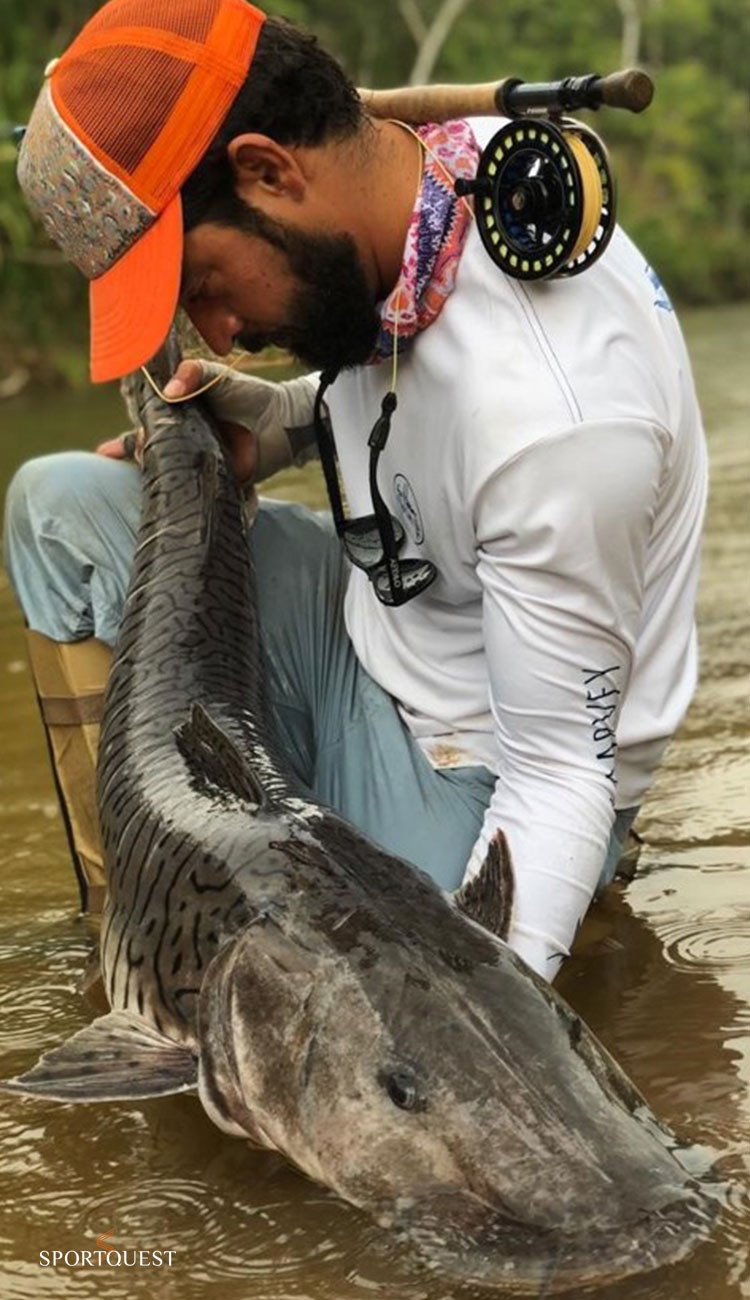 Ready for more adventures,
The staff of Agua Negra Lodge.
Thank you for the report guys it looks like you are having some great fishing over there.
To experience this fishing for yourself then take a look HERE and get booked up.
Tight Lines
Matt