We have received a report in from Bolivia, the fishing has been very good this last week with many great fish being caught. Take a look below to see how well this part of Bolivia can fish at this time of year which is also the end of the season.
This week we fished and shared great moments with an old friend from Argentina, and five of his friends.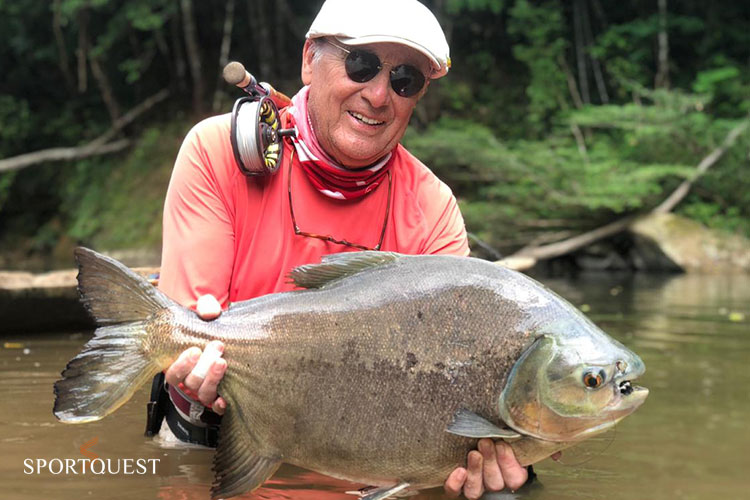 The water level on the main river was higher than normal, due to a flood at the end of the previous week, but we still had some really good days of fishing. It rained in the middle of the week, but we still had good fishing in the small tributaries and on the Agua Negra.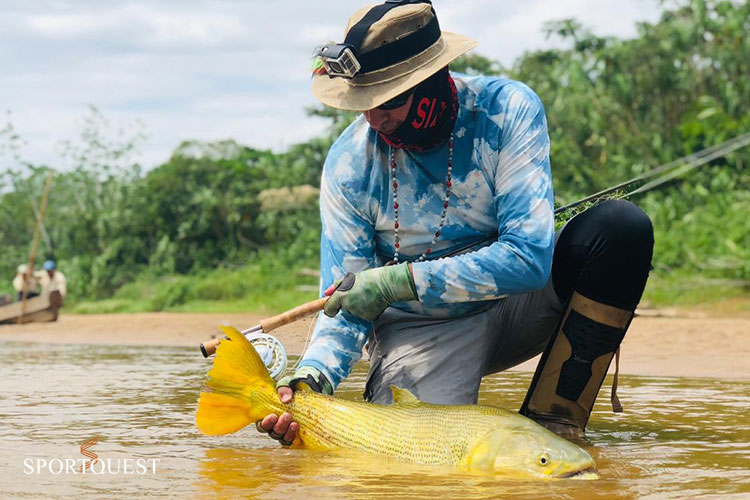 As always, the fishing on the Agua Negra was very technical, but it was loaded with fish and many feeding frenzies. We spent two nights camping on the upper part of the river, and the fishing was very good. Everyone had the chance to get some huge fish in both rivers, and we landed many medium-sized fish as well as some giants.
A big rain at the end of the week made the river huge, so we spent the last day fishing the Agua Negra on the lower and upper sections. We also fished the Chimoro and had some good fun with smaller tackle and dry flies on smaller dorado.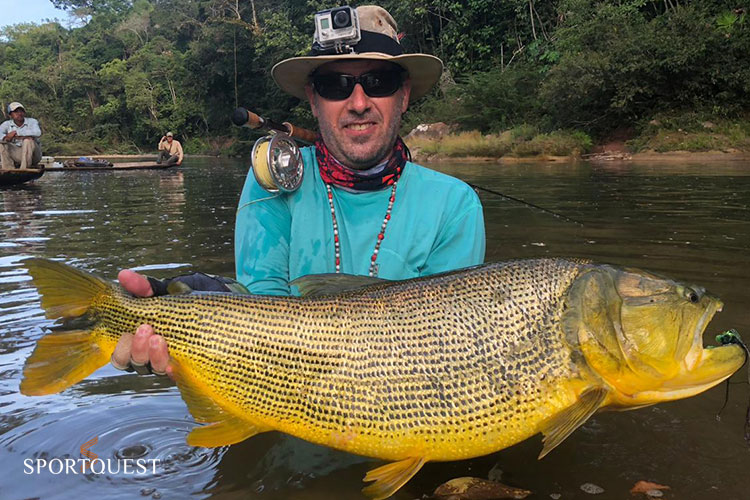 The biggest fish of the week a beautiful 25-pound dorado was caught by a customer on the Upper Agua Negra.
Until next season,
The staff of Agua Negra Lodge.
As you can see the fishing in Bolivia is very good right up until the last day of the season.
Why not take a look HERE and see what we can offer you in 2019 – 2020.
Tight Lines
Matt